A few years ago, races were something people did together. You'd go to a marathon or a 5K for cheering crowds, outstretched hands offering water bottles, sweaty masses of runners, and beers at the finish line.
But not anymore.
With runs cancelled and some folks reluctant to go back to gyms upon reopening, a virtual fitness startup based out of Singapore thinks it has the solution: virtual runs, where your solo run is transformed into a race against people from all around the world.
Augustine Chua, 42Race co-founder and COO, tells Technode Global that the startup has been doing virtual runs since 2015. He admits there's an element of luck in picking an idea that's now in vogue, but his team has been making the best of a bad situation by quickly adding workouts into its app during the Covid lockdowns.
More accessible
"I think we're in a great position where we can help a lot of physical events to transform virtually," Chua says.
"Since Covid–19 started and the [Singapore lockdown] has been implemented, we've seen a rise in terms of charities or organizers that are looking for ways to bring their annual physical events or fundraisers online," he adds.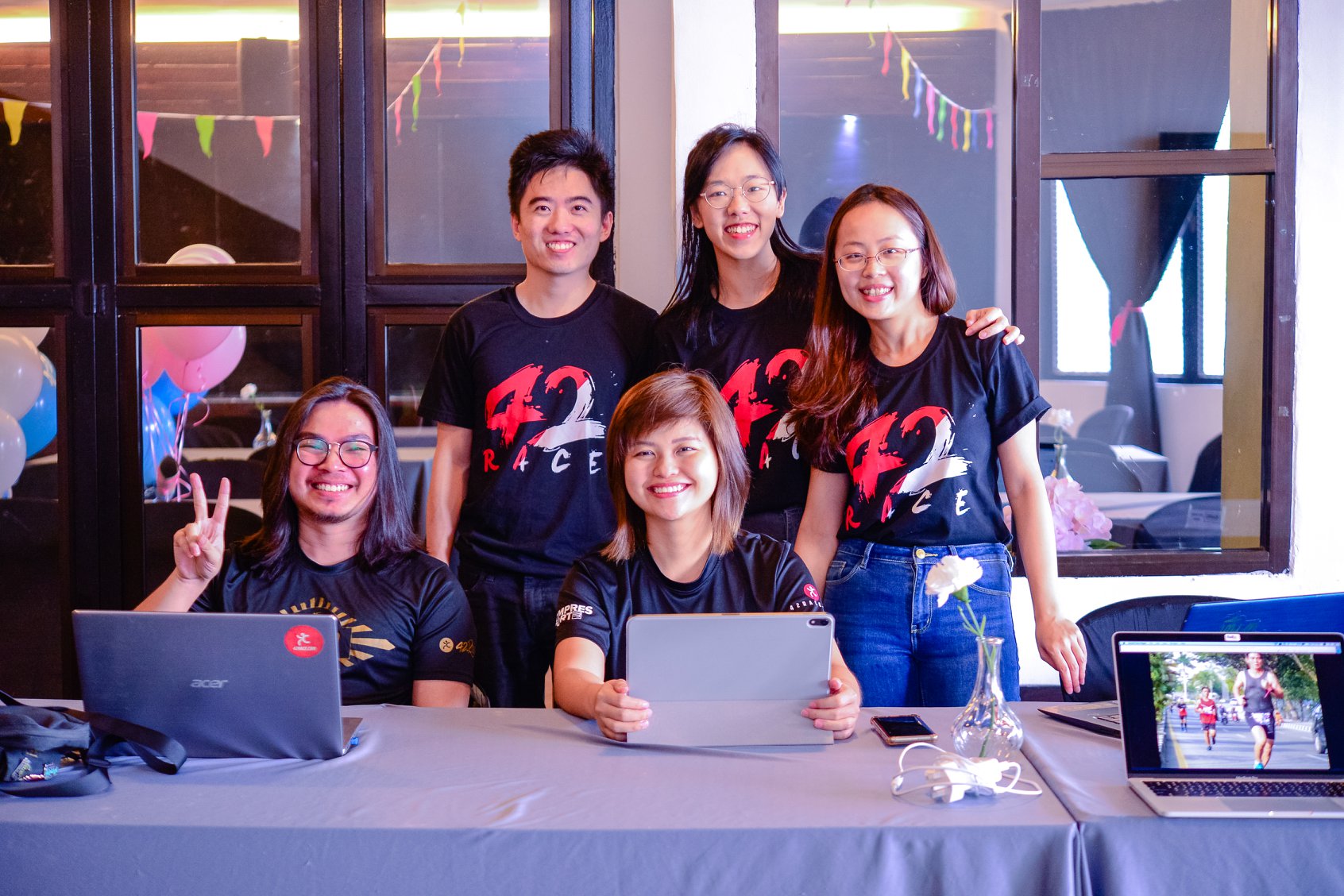 Even before the pandemic hit, brands and charities have been partnering with 42Race for years to hold virtual runs. The attraction, says Chua, is that it's easier and quicker to organize a virtual run than a real-world one—plus, it's accessible to everyone regardless of where they live.
It works like this:
Browse through the 42race app or website
Pick a virtual race you'd like to join (they're usually at the weekend, Chua says), and then select one of the set distances within the race—for example, 3km, 5km, 10km, or 21km
At the specified weekend, you have three days to do your real-world, solo run. Then you auto-sync the activity from Strava or Garmin to the 42race app; or else manually upload a screenshot of the run from a different tracker app to 42race
All participants get mailed a physical medal, regardless of their finishing position
The app's users are spread across Southeast Asia, with some much further afield. Chua acknowledges that larger distances can create a long wait for the reward. Runners who complete the distance also get an e-certificate.
He admits the app "took a hit" in Malaysia, where the government's "movement control order" saw people largely stay home, but in other places like Singapore, solo running was allowed under the state's "circuit breaker" health orders, so the startup's virtual races could continue.
For now, the co-founders want to focus on growing within Southeast Asia.
Chua doesn't see virtual races as a competitor to gyms—instead, they're complementary. He's banking on more people "gamifying" their solo runs in this way because virtual runs are a fun blend of social, convenient, and competitive.
Pay to play
All runners pay a fee—generally $7, which includes mailing the medal—to enter a virtual race, and there's also some optional merch, such as T-shirts.
The young outfit also makes money from partnering with brands for virtual runs, and has done so for big names like Reebok, Asics, and Garmin. The Asics deal was a year-long project that involved four races, and Chua touts such partnerships as a way for brands to engage very closely with consumers.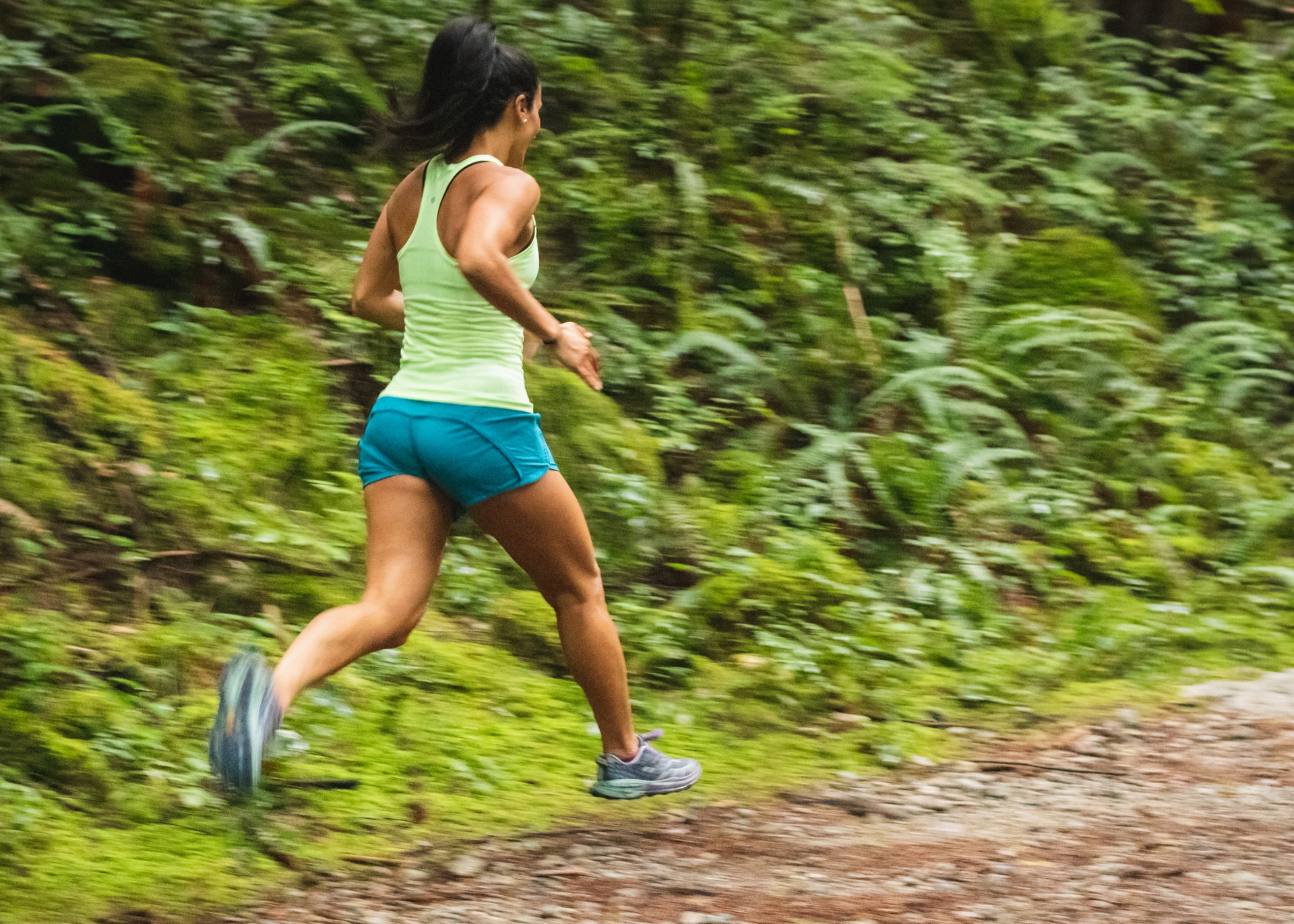 Doing a virtual event means a brand can do one global event rather than multiple real-world events in numerous countries, adds the 42Race COO. "So that is really a huge cost-saving, manpower-saving, resource-saving thing for the brands to do."
In addition to all the engagement, the sponsors can give out coupons if they wish.
There's no fee charged for its relatively new workouts section, which contains embeds of popular Youtube fitness gurus.
42Race has run about 300 virtual races to date, with about 200,000 registered users. Chua offers no word on profitability, but it is at least a rare social app with a paying user-base. The startup has seed funding from a handful of entities including SPH Ventures, the investment arm of content powerhouse Singapore Press Holdings, owner of The Straits Times and dozens of other publications.
No shortcuts
At this point, you're probably thinking it sounds quite easy to cheat the system. Well, perhaps. But then it's easy to fool any GPS-based app, I guess—you could just strap your fitness tracker to your dog's collar and let it bolt around the park for an hour and then claim it to all your friends as an energetic run. You're really only fooling yourself.
Besides, Chua adds, there's no prize money on offer and everyone who completes the category they sign up for gets a medal anyway, so cheating this particular app seems pointless. Nonetheless, the 42race crew does a mix of human and automated checks on a selection of submissions in an effort to weed out fakers.