Nominations for the inaugural ORIGIN Innovation Awards, APAC's accolade for tech innovations, are now open. Organised by TechNode Global, the Awards is established with the goal of celebrating the spirit of innovation and entrepreneurship by providing recognition to companies that have shown breakthroughs in technology or have influenced the growth of the APAC tech community. 
Submit your nomination for the ORIGIN Innovation Awards right now – it's open until August 31, 2020, at technode.global/origin/innovation-awards.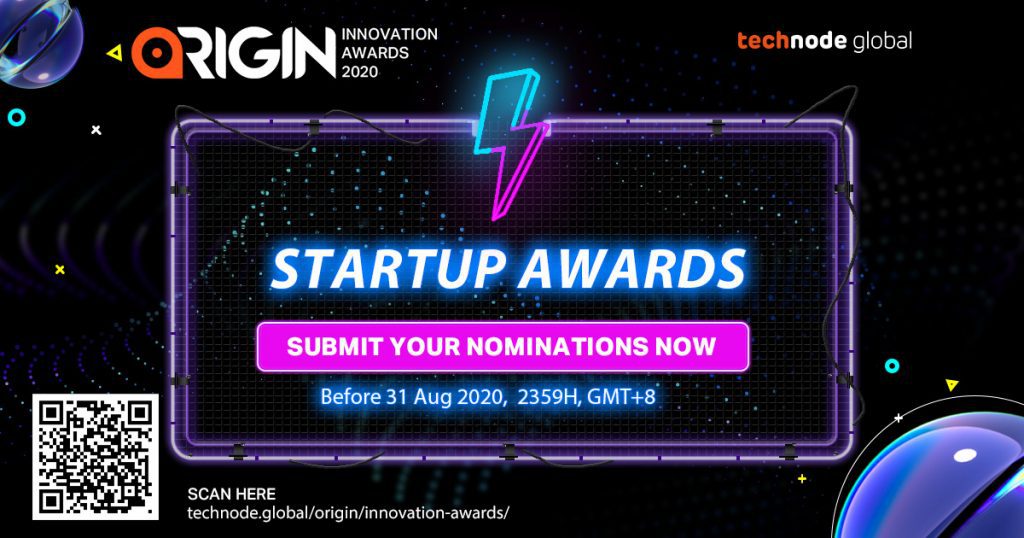 We welcome startups in the following 11 emerging technologies industries to submit their nomination:
Artificial intelligence

Fintech

IoT

HealthTech

Logistics and LMF

Ecommerce

Food and agriTech

Media and entertainment

Supply chain and new retail

EduTech

Internet solutions (aaS)
Who can nominate? 
The ORIGIN Innovation Awards is open for both public nominations and self-nominations. We invite everyone to nominate outstanding startups who have met the following criteria: 
General qualifying criteria for Startup Awards category:
The nominee must be based or operating in APAC

The nominee should have a commercialized product

The nominee's funding round must not exceed series B (i.e company in seed to series B stage is eligible) 
Timeline
Public nomination and self-nomination: June 1 – Aug 31

Advisory Committee review: Sept 1 – Oct 31

ORIGIN Sum

mit x ORIGIN Innovation Awards: Dec 2020 – Jan 2021
For more information about ORIGIN Innovation Awards and the other Awards categories, please visit: technode.global/origin/innovation-awards
ORIGIN Innovation Awards is supported by: