Online merchants are gearing up for the biggest shopping festivals across APAC, but are they still relevant against today's economic backdrop? Are businesses and consumers still benefiting from turbocharged sales periods?
---
Major shopping events like Alibaba Group's Singles' Day , Black Friday, Cyber Monday and Lunar New Year, are famed for offering huge potential for e-commerce businesses to boost sales and attract new customers who are eager to stretch their dollar. There are some head-wides however, a recent report has revealed that, in today's challenging macroeconomic environment, 62 percent of consumers in APAC are more prone to checking prices and 45 percent are cutting back on unnecessary spending. Although some expect this may put a damper on consumer spending ahead of this year's shopping festival season, it might well be a timely opportunity for businesses looking to offer inflation-busting deals and discounts.
In fact, last year, 130 brands surpassed $13 million of sales (USD) in the first four hours of the 11.11 Global Shopping Festival, topping an enormous $153 billion in total. If this success is a signal of what's to come in 2023's year end shopping season, shopping festivals aren't going anywhere, and in many ways they are more important than ever before.
While offering hot deals and promotions is the first step for many merchants participating in shopping festivals, many can make the mistake of turning a blind eye to the consumer experience and in particular payment preferences.
Paying attention to payments
There's no point offering the best deal in town if a customer can't check out. In a recent report, Statista estimated the average global e-commerce shopping conversion rate in the first quarter of 2023 to be 2 percent. Once the consumer decides to complete the purchase, a seamless user experience and catering to local payment preferences plays a big part to truly optimise conversion rates. Merchants have to pay attention to payments, the final hurdle. Even the slightest flaw in a payment offering can mean lost revenue, lost customers and lost opportunity. It might seem simple enough, but there's no one size fits all when it comes to payments, particularly in the fragmented APAC market.
A common mistake merchants make is to base their payment method selection solely on the characteristics of their home market. But payment methods have different flows, ranging from QR codes to redirecting customers to specific payment apps. Simply adding a payment method is not enough to guarantee higher conversion rates – the same payment method can yield vastly different conversion rates even within the same industry vertical. The differentiating factor lies in how merchants tailor the payment flow to meet their customers' expectations to genuinely create a customised experience, a shop-for-one.
Businesses need to offer the right payment method for the right industry vertical and region they are targeting. More often than not this means having multiple payment methods to cover different customer preferences, enabling merchants to tap into different segments of their audience in the same market.
Optimization and future proofing are key
It's all too easy to fall into the trap of setting up payments, and expecting the customers to come rolling in. Once a business has won a customer, and they've made their way to the checkout, there are a few simple steps they can take to optimise conversions, or they will fall at the final hurdle. For example, adding a description of the next step can lead to a remarkable 20 percent increase in the conversion rate, and similarly, placing the most used payment method at the top of the list on the checkout page makes paying quicker, it gives that familiar local consumer experience, and ultimately increases conversions.
This step starts long before the seasonal sales kick off – while it needs time and attention, it can save a lot of effort and troubleshooting later on. Merchants must test their payment flow to ensure it truly delivers a hassle-free payment experience for their customers. This could mean engaging volunteers outside of the business to test the payment flow on various devices to help identify bugs, glitches or usability issues that could hinder conversions. Merchants should leverage the relationships with their payment acquirers to ensure the flows are tested and bug free before the high volume season kicks off.
When a transaction does fail businesses should have a playbook to address and rectify it. They should make it straightforward for customers to pick up where they left off and to start a new transaction or change their payment method.
The world of online payments is complex. But by avoiding common mistakes and prioritising the right support and market education, merchants can enjoy a prosperous shopping festival season with supercharged conversion rates and record breaking sales.
---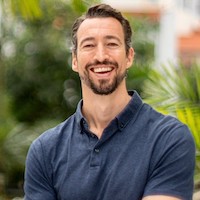 Tristan Chiappini is the Vice President, APAC at PPRO. He has over a decade of experience in the payments industry, has a deep understanding of the Asian market and continues to play a key role in maintaining PPRO's leading position as the go-to global digital payments infrastructure provider.
TechNode Global INSIDER publishes contributions relevant to entrepreneurship and innovation. You may submit your own original or published contributions subject to editorial discretion.