The Singles' Day sale is the world's biggest sales event and a global phenomenon. Set to take place again on 11 November 2023, many e-commerce businesses are already preparing their inventories, but what may be useful is to capitalize on emerging e-commerce trends for an added boost to their revenue streams.
Trend #1 – Provide an integrated customer service
This is achievable through artificial intelligence and machine learning-generated automated customer service support. The use of AI chatbots that are available 24/7 can provide assistance anytime and address frequently asked questions, thereby significantly reducing the need for human manpower and customer service costs as well as enhancing operational efficiency for companies.
In fact, companies like Alibaba have joined other tech brands including ByteDance, Tencent, and Baidu to launch a rival product to ChatGPT after realizing its capabilities. This move comes after China approved the use of generative AI services for the public, with new regulations requiring these services to undergo a security assessment to ensure reliability and controllability. The new feature is set to make its debut on 11 November this year.
On a larger lens, AI has the capacity to facilitate rapid and extensive operational enhancements in customer experience. Almost 90 percent of brands have reported tangible improvements in the speed of resolving complaints, while over 80% have observed improved call volume processing using AI.  Although there are different types of chatbots, conversational AI chatbots stand out due to their ability to engage in human-like conversations with users. In contrast, simpler keyword or rule-based chatbots provide pre-programmed responses to specific user inputs.
Conversational AI chatbots drive conversational commerce opportunities whilst enabling businesses to enhance their customer engagement and satisfaction. It can analyse contextual data gathered from various sources for retailers to determine areas where they can improve their offerings. These may stem from delayed deliveries or the need to acquire post-delivery item details as a precautionary measure in case of any issues.
Moreover, brands can also integrate with shipping companies to provide instant delivery updates and facilitate returns through chat, therefore streamlining the customer experience in one platform. By incorporating machine learning, the potential of a conversational chatbot becomes limitless for brands aiming to enhance their customer service delivery.
Trend #2 – Offer relevant product recommendations
Businesses that recommend irrelevant products may lose customers. A McKinsey study reveals that personalization can significantly enhance performance and lead to improved customer outcomes. Companies that experience rapid growth generate 40 percent more revenue through personalization as compared to their slower-growing peers.
Conversational commerce tools can promptly retrieve and assess customers' browsing and purchase history to suggest products that complement their preferences. While offering tailored recommendations to buyers, businesses can strategically boost sales by targeting the right audiences and delivering the products or services that align with consumers' preferences.
At the same time, businesses can combine cross-selling and up-selling strategies by offering relevant product recommendations and supplementary items. However, the difference lies in presenting these as personalized recommendations rather than the generic "customers also bought" section typically found in the checkout process.
Brands can also enhance access to product catalogs and offer category-specific listings within chat apps like Messenger and WhatsApp, allowing customers to browse and purchase products seamlessly.
Trend #3 – Diversify options for payment method
As stated in the "State of the Connected Customer" report, 66 percent of customers expect companies to understand their unique needs and expectations. Expanding the range of available payment methods help cater to the diverse preference of consumers. By offering a variety of payment options, businesses can enhance the overall shopping experience and boost conversion rates. This approach acknowledges that customers have distinct preferences when it comes to making purchases therefore the need for businesses to streamline the payment process to suit their individual needs.
Brands can integrate various payment methods to help reduce cart abandonment by allowing purchases to be completed within the app, eliminating the need for customers to navigate through cart interfaces and simplifying transactions with a single click.
In addition, over the past few years, the general utilization of credit cards has declined due to high interest rates, diminishing credit limits, and inadequately executed rewards programs. Consequently, this trend has paved the way for alternative payment methods including Buy Now, Pay Later (BNPL) which has been increasingly popular in recent years, particularly among the younger generation.
BNPL solutions are often offered to customers with little to no interest rates and hidden fees, meaning no additional cost and a more affordable as well as flexible payment option to the customer. Based on research conducted by Forbes, the adoption of BNPL services has surged by 600% among Gen Z since 2019, with Millennials experiencing a growth rate that has more than tripled.
Trend #4 – Rise of social commerce
The emergence of social commerce has made shopping much easier, where customers can discover, research, and make purchases through their favorite social media apps. This trend has simplified the buying process and played a role in reducing the rate of cart abandonment.
Furthermore, social commerce provides a more interactive and engaging shopping experience, where social media platforms allow direct communication between customers and brands. Brands can drive conversational commerce opportunities with tools like AI chatbots to manage social commerce efficiently across all social media platforms and conversations accurately with customers. Brands can offer real-time updates on new products and promotions through comments and direct messages. They can also receive instant feedback from customers, helping businesses make informed decisions and involve their customers in the product development journey.
Plus, social commerce facilitates word-of-mouth marketing, allows customers to share their purchases with followers, and increases brand visibility. Younger demographics that are already active on social media are open to shopping there.
The future of customer experiences is endless
Juniper Research reported that business expenditure into conversational commerce is projected to reach $290 billion globally by the year 2025. While Singles' Day has evolved into a global e-commerce phenomenon, the lifestyle of consumers and accelerated digital penetration rate is setting the stage for new innovation and trends to arise.
As brands continue to innovate their offering during Singles' Day, we expect to see more interesting approaches by brands to remain relevant and engaged with their customers.
---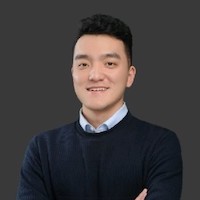 Darko Liang is Infobip Business Lead eCommerce APAC.
TNGlobal INSIDER publishes contributions relevant to entrepreneurship and innovation. You may submit your own original or published contributions subject to editorial discretion.
Empowering APAC SMBs: Navigating global ambitions in an interconnected world