The Arena of Valor Premiere League 2023 shattered records with a peak viewership of over 900,000, proving itself a global phenomenon. This spectacular display of competitive gaming has underscored the undeniable impact esports has in shaping the future of entertainment. Among the teams, Ampverse's Bacon Time stood out as a fan-favorite, recording the most hours watched in the competition over 9.1 million hours, further highlighting the immense potential esports holds for brands and marketers to enhance their brand visibility and connect with a young, niche audience.
In today's digital age, esports has evolved into much more than just a pastime for gaming enthusiasts. It has transformed into a multi-billion-dollar industry with a rapidly growing and diverse fan base, mainly composed of millennials and Gen Z. These tech-savvy audiences are notoriously difficult to reach through traditional advertising channels, making esports the perfect gateway for brands to connect with them authentically.
The key to success lies in strategic partnerships and sponsorships with popular esports teams and events. By associating themselves with the passion and excitement of the esports community, brands can tap into the fervent loyalty and enthusiasm that fans exhibit. As a result, they gain access to a vast global audience that transcends geographical boundaries.
Moreover, esports events provide brands with unique opportunities for product integration and experiential marketing. Seamless integration of products and services into esports events can create a positive brand image and foster stronger brand affinity among the tech-savvy audience. Engaging sponsorships can extend to personalized virtual in-game items, exclusive content, and immersive experiences, further enhancing the brand-consumer relationship.
Beyond direct sponsorships, marketers can leverage the power of social media and content creators in the esports world. Influencers within the gaming community often command significant followings and wield considerable influence over their fans'  purchasing decisions. Collaborating with these influencers can extend the brand's reach,  credibility, and authenticity within the esports ecosystem.
The 9.1 million hours watched during the Bacon Time team's matches in the Arena of Valor Premiere League 2023 offer brands and marketers an unprecedented opportunity to capitalize on the growing popularity of esports. By embracing this dynamic platform,  brands can gain extended exposure, connect with a young and passionate audience, and foster authentic relationships that will pay dividends in the long run.
As the esports industry continues to thrive, smart marketers who recognize its potential are poised to reap substantial benefits for their brands. The time is ripe for brands to dive into the realm of esports and secure their place in the hearts and minds of the gamers of today and the consumers of tomorrow.
---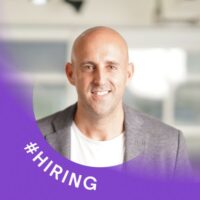 Charlie Baillie is the Co-Founder and Chief Strategy Officer of Ampverse.
TechNode Global INSIDER publishes contributions relevant to entrepreneurship and innovation. You may submit your own original or published contributions subject to editorial discretion.
The global need for Web3 technology and the importance of education