For many, the constant threat of impending tech layoffs seems to signal an end of the tech hiring boom. In June 2023, Grab created waves when they laid off 1,000 workers (11% of their total workforce), showing us that the tech industry's trend towards leaning out is not limited to the western hemisphere. Amidst the looming backdrop of a global slowdown, there seem to be little hope of an end to "layoff season" in our near future.
However, many have yet to anticipate the emerging paradox in the future of tech hiring. In  Southeast Asia, tech talent is still a coveted resource. According to a recent IDC report, Enterprise  Automation to Mitigate the Digital Skills Shortage, around 60 to 80 percent of Asia Pacific organizations find it difficult or extremely difficult to fill vacancies in many IT roles including security, developers, and data professionals. The rising trend towards digitalization and technological adoptions in businesses is evidence that tech hires have not yet gone obsolete, despite what recent layoffs in big tech companies might indicate.
Today, the opportunity to benefit from the technological revolution has shifted to smaller-scale startups, meaning tech talents can still thrive beyond the conventional choices of firms within the tech industry. Tech startups have been vastly overlooked as a robust opportunity for employment, especially since the demand for specialized tech talent has reached the shores of non-tech sectors looking to undergo a digital transformation in a bid to stay relevant. Still, a paradigm shift within the hiring landscape of start-ups is needed to fully harness and attract tech talents.
The right fit
Tech startups, which are now positioned as sought-after employers, are actively seeking individuals with skill sets acquired through experiences in major corporations. The valuable expertise and knowledge gained from working in large tech companies can be seamlessly applied to startups looking to transform their operations and remain competitive. The challenge lies in striking the right balance between qualifications, experience, and specific skill sets.
Specialization is key. TG Group's statistics reveal a significant increase of 20% in start-ups searching for hires with specific skill sets in the past year, indicating a growing demand for specialized expertise in the start-up ecosystem. Specialization is especially coveted today, where automation can take up repetitive tasks and allow employees to focus on customized, bespoke requests from clients.
Startups can be fulfilling
Tech-savvy job seekers on the lookout for fulfilling careers and a dynamic, innovative work environment can consider the potential of a startup, where individuals can make a tangible impact from the outset. Startups also offer a hands-on approach to work and encourage idea-sharing across all levels, unlike some larger organizations. By embracing remote and flexible work arrangements,  tech start-ups create enticing opportunities for those seeking to accelerate their career development. The ability to work from anywhere also provides significant advantages for both employees and startups alike, leading to cost savings and operational efficiency.
With remote work policies in place, startups can reduce overhead costs related to office space,  utilities, equipment, and maintenance. The funds saved can then be redirected into critical areas such as research and development, marketing, and talent acquisition. By fostering creativity, collaboration, and rapid growth, tech startups create an appealing atmosphere for tech-savvy job seekers, making them an attractive option in today's ever-evolving world of work.
Step into the future
To fully capitalize on this paradigm shift, tech start-ups must recalibrate their hiring strategies. By leveraging this transformation, start-ups can create a competitive advantage in attracting and retaining top talent. Implementing innovative talent retention strategies including mentorship programs, mental health support, and fostering an efficient organizational structure are vital steps in sustaining growth. Start-ups must prioritize offering attractive remuneration packages, growth opportunities, and supportive work culture to retain talents. Furthermore, adopting scalable operational models and cost-saving measures will contribute to long-term success and expansion.
The people-as-a-service (PaaS) model presents a valuable opportunity for tech start-ups to ride the wave of change and adapt to evolving employment patterns. By capitalizing on the skill sets of individuals who are only needed part-time, start-ups can optimize their resources while providing employees with the potential to earn according to their capabilities. The growing demand for on-demand staffing platforms is projected to reach US$83.93 million by 2028, signaling the significant potential for tech start-ups to benefit from this model. Embracing this transformative change in hiring practices will undoubtedly pave the way for a prosperous future for tech startups in an ever-evolving industry.
---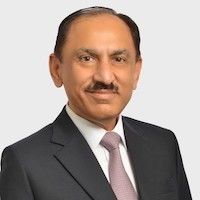 Dhirendra Shantilal is a global business leader with over four decades of experience in international business operations, bringing extensive experience in advisory roles in sectors within Workforce Solutions,  Edutech, and Human Resource to TG Group as its Strategic Advisor.
With a unique combination of skills that combine start-up & entrepreneurial expertise with corporate MNC experience, Dhiren leads the development of strategies and aggressive expansion plans at TG Group through organic growth as well as via acquisitions/mergers. Headquartered in  Singapore, TG Group sets the benchmark for human resource solutions in Asia as a global workforce solutions provider that delivers a comprehensive suite of innovative human capital solutions for greater business success, spanning over 50 markets worldwide.
As a board-level executive armed with extensive business and leadership experience spanning multiple countries, Dhiren co-founded Business Trends and BTI Executive Search in 1979 and 1982  respectively, which were both later acquired by Kelly Services.
During his 13 years tenure with Kelly Services as Senior Vice President – Asia Pacific, Dhiren managed business growth across Asia-Pacific, Canada, Mexico, and parts of Europe, where he also facilitated acquisitions and formation of joint venture partnerships in complex environments.
Dhiren sits across several board roles in organizations such as Ngee Ann Polytechnic and Children's  Museum Singapore (part of NHB) and has served as a board member at the National Library Board  (NLB) and Qatar National Library. He is a Member of the Singapore Institute of Director's Mentoring Committee as well as the Singapore Manufacturing Federation's Secretariat Management Committee.  He holds a Master of Business Administration (MBA) from Durham University.
TechNode Global INSIDER publishes contributions relevant to entrepreneurship and innovation. You may submit your own original or published contributions subject to editorial discretion.