To the uninitiated, public relations (PR) feels like a black box. Embargoes, exclusives, newswires, all these terms sound like mumbo jumbo to most people. Unfortunately, cowboy PR 'professionals' use this lack of awareness to beguile their clients, especially startups without dedicated in-house experts to oversee the work. Using shady tactics to generate fake and/or low-impact coverage, these fraudsters overcharge their clients for low-effort services.
First up, let's define high-impact PR. 'Organic' or 'earned' media is when PR pros pitch your company's news or insights to reporters. The journalists may or may not decide to cover the news in a feature or include your quotes in their stories, depending on the usefulness of the insights, or newsworthiness of the story. This gets your brand name into the current trending discussions in your industry, and in front of real people's eyes, ideally your target audience. Achieving this takes a lot of work and requires extensive media relationships, solid news judgment, as well as timeliness.
When talking to potential clients, I've often heard of their previous agencies claiming to have secured high-impact earned media results, when in fact they have used underhanded tactics to get 'fake' results. Usually, the PR tactics themselves are not sketchy, it's the fact that the coverage is not as high-impact as the agency has claimed.
I'm not here to spread fear, uncertainty, and doubt (FUD). These cowboy agencies are in the minority, and there are loads of great PR professionals out there. But I do want to share some tips and tricks for brands to understand the difference, so you know when you're getting value for your money, and achieving your strategic objectives.
#1 – Check the UVM
What is UVM?
UVM stands for Unique Visitors per Month, and it indicates the publication's reach. For example, Forbes has 125M UVM, placing it in the upper percentile of the Tier 1 band.
What to look for
Tier 1 media is categorized as any publication with more than 1M UVM. There are all kinds of tools you can use to check this. There are paid options such as PR tools Meltwater, Muck Rack, and others. And there are also free-to-use apps like SimilarWeb, which usually come with a usage cap and a premium unlimited option.
Why it's important
If you're paying top dollar for PR services with lofty strategic goals, but you're only securing coverage in media with 10k UVM, something's gone wrong.
That said, it's not only Tier 1 media that are worthwhile. For industry verticals, a publication could be very influential in its niche but only pull in 10k UVM. For example, XR Today clocks in at around 200k unique visitors a month, but is highly targeted at B2B mixed reality (AR/VR) professionals. So depending on your strategy, it could be a high-priority target media. The same goes for regional media.
#2 – Check for 'Paid,' 'Press Release' or 'Sponsored' tags
What are paid posts?
This is when media publications sell coverage for cash, with looser editorial rigor than an organic article. You get to post an article in exactly the way you want it written, without worrying about how the reporter will add their own interpretation.
Paid posts are a good option in certain cases. For example in Web3, crypto reporters will not help you pump your tokens, so a project might leverage a sponsored post to explain their tokenomics. And in the lifestyle media segment, pretty much all posts are paid for, because the audiences are so massive the media publications have the leverage to impose high editorial standards and still require a payment. A paid partnership with VOGUE Magazine, for example, is obviously a high-impact result.
Paid posts usually come with a tag or sticker somewhere on the page so readers can tell the difference between partner sponsored content, and pure editorial content. In fact, there are often laws demanding that these tags are prominently displayed.
What to look for
Look for a tag at the top or bottom of the article, usually with the wording 'Sponsored Content,' 'Partner Content,' 'Paid Post,' 'Press Release' etc. The more legitimate the media, the more they will adhere to these editorial conventions and/or legal requirements. Organic articles will usually name the author that wrote it, but even when there is a named author, it could still be a paid article.
Why it's important
As mentioned above, sponsored articles can play a valid strategic role. However, if you're paying thousands of dollars a month to become a household name in your vertical, and your only coverage is one or two paid posts per month in Tier 2 or 3 media, it's unlikely your strategic PR objectives are being met. Paid posts don't help you build relationships with reporters, and they don't get your name into the stories that matter in your industry.
#3 – Check for 'Newswire' in the opening paragraphs
What are newswires?
There are many newswire services out there that blast clients' press releases across syndicated media publications, as well as directly to reporters' inboxes. It's a great way to spread a message for reporters to pick up, or simply to get word out about a not-so-newsworthy corporate update that's unlikely to get organic coverage. Newswires do post on Tier 1 publications such as Bloomberg, but these articles won't usually be found via the homepage, or show up on these publications' social media feeds, newsletters, etc. Some can't even be found via Google search.
What to look for
Usually the 'author' name will be the newswire service or your own company's name, and in the opening paragraphs, the specific newswire service will be named. Some examples include PR Newswire, Media OutReach, Globe Newswire, BusinessWire, etc.
Why it's important
If your agency is trying to claim newswire postings as organic media coverage, that's a problem. Newswires won't help you expand your direct network of reporters. Also, it's unlikely your target audience of users, investors, or potential partners are noticing the articles unless they're directly searching for your company. Newswires are useful for certain strategies, but they're no replacement for an organic PR strategy.
#4 – Check the URL
What to look for
Check the URL to see if your article has been filed within a section called 'press releases,' 'sponsored,' 'newswires' etc. This will indicate whether the article is a simple paid-for post or newswire distribution, rather than organic coverage. For example, a press release that a newswire has posted on Tier 1 financial media MarketWatch will have a URL starting like this: https://www.marketwatch.com/press-release/, whereas an organic story will have a URL starting like this: https://www.marketwatch.com/story/. Not all media will differentiate in this way, but most Tier 1 publications will.
Why it's important
For the above example, MarketWatch pulls in 50M+ UVM, so if your agency is saying your brand was covered in their articles, you want to be sure it's the real deal before celebrating. Remember, newswire posts won't show up on the publications' homepage, socials, or sometimes even a Google search. So if your agency is claiming it's an organic result, they think you don't know any better.
Besides bragging rights and value for money, why does any of this actually matter? For many companies, paid posts and newswires are all they need to tick their communications boxes, and that's perfectly honorable PR when aligned with a brand's strategic goals. Yet, for those companies with loftier goals, most don't set out to pay high agency retainer fees for low-impact coverage.
Your PR goals might be to build brand awareness in a target region, to establish credibility within your industry vertical, or maybe to catch the attention of a specific target audience such as your user base, potential partners and/or investors. If that's the case, use the above tips and tricks to make sure your money is being spent effectively to achieve your strategic goals.
And as a final note, here's some advice on how to spot the good-guy PR agencies out there. First, look to see if they have won any industry awards. These are highly competitive and the judges generally come from the PR and/or media industry. You can also look for a PR agency's case studies or success stories that mention results they got for their clients in the past, then you can apply the above checks to determine if the results are what they claim.
Good luck out there!
---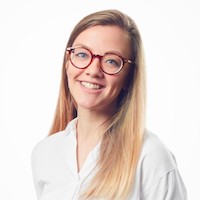 Camilla Tenn is Senior PR Strategist at Eleven International. Originally from the UK and now primarily based in Taiwan, Camilla heads up the content team, producing PR and marketing content for the likes of TikTok for Business and vivo. She also oversees the agency's crypto practice and supports account managers on messaging and content strategy across other practices.
TechNode Global INSIDER publishes contributions relevant to entrepreneurship and innovation. You may submit your own original or published contributions subject to editorial discretion.
What crypto startups should focus on to raise brand awareness in 2023