The pandemic, despite its role in forcing the world into a standstill, acted as a catalyst for change. Amidst the global timeout, remarkable progress was witnessed in the Asia-Pacific region and beyond, marked by the rapid adoption of practices and technologies, such as remote working and project management tools.
This brief era in history has fundamentally shaped how businesses operate, and how employees regard their work life and made many re-evaluate the importance of having efficient and effective HR infrastructure in place. It also brought various business benefits for both employers and employees including making communication easier with global teams, enhanced flexibility with hybrid working, global recruitment, and accessibility to new markets.
Despite recent mass layoffs by large technology companies as traditional businesses increase hiring, Southeast Asian startups are facing a shortage of technology talent, according to a recent study by Glints.
Hence, the need to compete in this post-pandemic landscape has never been more prevalent, especially when more and more technology companies initiate restructuring initiatives to reduce costs as well as to attract and retain talent.  It's no wonder that Gartner's latest research has identified HR technology as a top investment priority as it will offer new ways for businesses to be competitive.
One of the key ways HR technologies can help businesses stay competitive is by making global expansion a possibility for many. According to the UOB Business Outlook Study 2023, more than 80 percent of businesses in Asia are looking to expand internationally for revenue and profit growth in the next three years. HR technology can empower businesses to scale up across borders enabling them to reach new markets and audiences.
Secondly, it plays a pivotal role in international recruitment. In a JobsDB survey across Singapore, Hong Kong, mainland China, and Japan, 95 percent of employers said skills shortages have the potential to hamper the effective operation of their business or department. International recruitment encourages businesses to tap into a wider talent pool and plug the skills gap with the best and brightest without location being a barrier to access. Furthermore, this method may prove to be far more cost-effective as different regions have varying expectations of salaries and benefits.
While global expansion and international recruitment are interesting prospects, they do however come with logistic issues. Firstly, they can be quite costly and complex, as it requires businesses to pay for legal and administrative fees, and understand various regional compliance law all while having to navigate the complexities of employment contracts, payroll services, taxes, social security, and benefits in each location they hire in.
So how can efficiency-minded businesses reap these benefits without an enormous amount of capital expenditure, and leaving themselves vulnerable in the future?
This is where the right technology comes in, particularly an Employer of Record (EOR) platform. An EOR has the most impactful HR innovations all on one platform such as onboarding new hires, team management, and global payroll – allowing businesses to effectively and efficiently manage international operations.
Fast and flexible expansion in Asia and overseas
EORs help businesses to expand with minimized friction, compliance risks, and cost. An EOR service provider manages the legal, HR, tax, and local compliance responsibilities of a company's employees in any region or country where they don't have a legal entity. It acts as the legal employer, hiring employees using its local business entities. As such, the EOR assumes the legal risks of an employer on their behalf, while they maintain control over their employees and operations.
An EOR service provider's responsibilities can include payroll, tax, visa, immigration, and work permit sponsorship, local support for employment matters, and advice on required notice periods and termination rules. They can also provide data insights on employment trends in global markets, all of which takes away the lion's share of work associated with global expansion.
That said, EORs are nothing new. The difference today is that the technology is now in place so businesses can hire employees the world over and manage them from a single platform.
The right technology
At Atlas, we facilitate our EOR services through a centralized Human Experience Management (HMX) platform. For overseas employees, it not only allows them to be hired correctly and get paid in their own currency, on time and in a fully compliant way, but also to access learning and development features; local employment guidance, visa and immigration support, and much more.
For employers, the platform centralizes their entire people operations so they can manage onboarding, payroll, benefits admin, and more without having to deal with multiple third-party providers or platforms.
Partnering with an EOR service provider greatly reduces the time, costs, and complexities associated with setting up a formal entity in a new country, which helps to simplify the process significantly and reduces cost, making it easier to scale up or down as demand requires.
More importantly, an EOR allows businesses to expand in multiple key markets easily without having to make a full investment in the region.
A solution for today and tomorrow
Lessons from past downturns have taught us that the route to success comes not from brutal cuts, but from growth via efficiency. While deep uncertainty remains, Asia as a region has exhibited resilience in the face of this extraordinary shock, providing a multitude of opportunities for companies aspiring to transform, expand, and scale.
The right EOR platform can help businesses master that balance by allowing them to continue to expand in a sustainable and flexible way, putting them in a great position to future-proof their operations and prosper when the dust settles.
---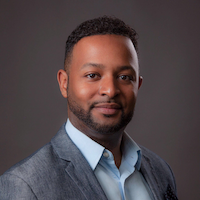 Rick Hammell is the Founder and CEO of Atlas, formerly known as Elements Global Services. Rick founded the company in 2015, from his dining room table after noticing gaps in the existing marketplace for solutions that enabled companies to expand into new markets simply, quickly, and compliantly.
Through his commitment to simplifying expansion, Rick pioneered the Direct Employer of Record business model aimed at supporting companies with global aspirations. Under Rick's leadership, Atlas has grown from a local startup to a global tech firm with the capability to support clients in more than 160 countries. Elements has since developed proprietary cloud-based software platforms further supported by a worldwide network of experts helping clients to navigate the complexities of international HR, payroll, and local compliance.
Rick is the author of "Getting Sh*t Done!: The Millennial CEO." He was named an Ernst & Young (EY) 2021 Midwest Entrepreneur of the Year winner, distinguished for his entrepreneurial spirit and impact on the communities he serves. He serves on the board of Big Brothers Big Sisters of Metropolitan Chicago.
Rick has been a member and active participant in the Society for Human Resource Management for the past 15 years. Prior to launching Atlas, Rick served in senior HR leadership roles at HCBR Group andt P.A.R.T.S Inc. He earned a bachelor's degree in Business Administration with a focus in HR from American Intercontinental University and holds a Senior Professional in Human Resources certification.
TechNode Global INSIDER publishes contributions relevant to entrepreneurship and innovation. You may submit your own original or published contributions subject to editorial discretion.
Navigating workforce evolution: The impact of WFH, AI & automation on the future of work