​​TechNode Global hosted a forum in Singapore, on Tuesday (June 27), focusing on China market access through the revitalized Greater Bay Area. The event was supported by Zhuhai Da Hengqin Development Co., Ltd, BEYOND Expo and National Health Innovation Centre (NHIC).
The forum featured discussions on insights and market entry strategies in China and has attracted participants including startup founders and representatives from government-linked entities.
Su Kun, Deputy Director, Executive Committee of Hengqin Guangdong-Macao Deep Cooperation Zone, shared about how Macau-Hengqin is now a new gateway to Greater China in his opening remarks.
"Hengqin has become a major platform for promoting the moderate and diversified development of the Macao economy and enriching the practice of 'One Country, Two Systems.' It has also become a major platform with the highest level of openness in the Guangdong-Hong Kong-Macao Greater Bay Area," he said.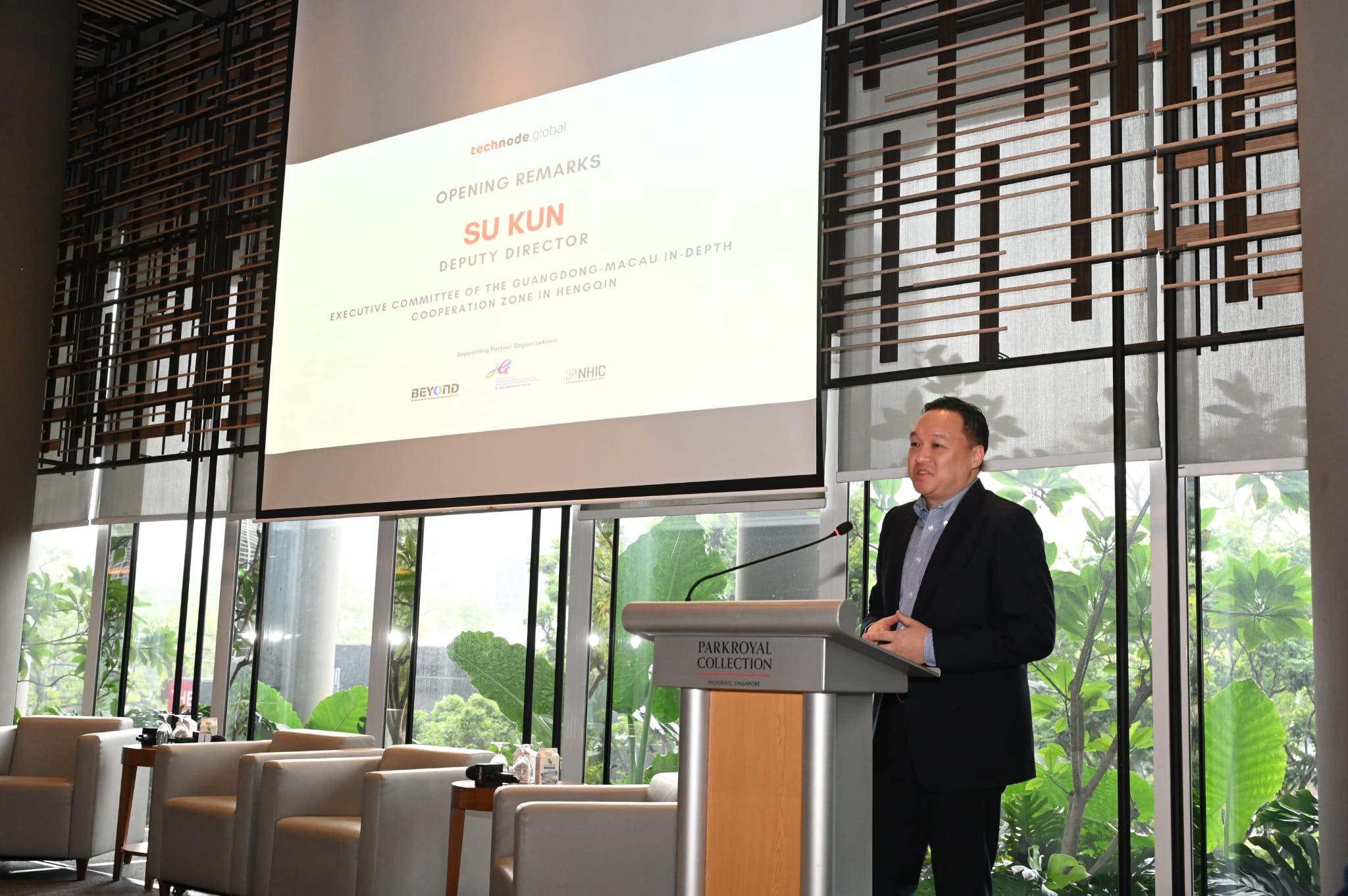 During the panel discussion on "Navigating Asia's Largest Market In The Next Decade and How Do New Players Plan For Entry?", notable speakers including AC Ventures Managing Partner Helen Wong, Fourier Intelligence Co-Founder and Global CEO Zen Koh, TechNode Group Founder and BEYOND Expo Co-Founder Dr Lu Gang discussed about the latest development in the China market. They also shared the latest trends, opportunities and challenges they see in the country.
Wong, who has more than 17 years working in the venture capital scene in China, shared her experiences and observations over the years.
"Today I think the level of research and development in China is really advanced, I will say it's on par with global standards. You really see a lot of VC money pouring into these sectors," she said. "And for the more consumer-facing side, we actually see more VCs going overseas, like Southeast Asia, to the US, Europe and to expand their markets," she added.
Koh, shared his journey of building his medical tech company and his experiences of entering the China market.
"We believe that the Chinese market offers a highly receptive environment, embracing new technologies, with robust government support. Therefore, we see China as a strategic hub that can provide us with the necessary resources and foundational support to expand our technologies beyond its borders."
"Our field, incorporating robotics, sensors, AI, and technology for healthcare, elderly care, and long-term care, is relatively young, spanning around 20 to 30 years. China has played a pivotal role in driving adoption within our industry. Adoption is crucial as it enables us to gather meaningful data. Therefore, China remains our primary market, accounting for over 80 percent of our total revenue," he emphasized.
Dr Lu Gang shared his observations and noticed audiences in China have shifted preferences in the tech scene.
"In the past, people are interested to know what is happening in Silicon Valley. But nowadays it has changed. Silicon Valley and China are now two different ecosystem with different infrastructure," he said, adding that there is also rising interests to know more about Asia especially Southeast Asia.
Lu Gang later also gave a short introduction about BEYOND Expo. He also shared the dates for the BEYOND Expo next year, which will be held from May 23 to 25, 2024.
Liang Ying, Chief Information Officer of Zhuhai Da Hengqin Development Co., Ltd., gave a presentation at the event, giving an introduction to all about the Hengqin region and opportunities to advance into China.
To promote entrepreneurship and innovation, the Third Hengqin International Scientific and Technological Innovation Entrepreneurship Competition has also been announced, providing an exciting opportunity for tech startups to access Hengqin and the broader Greater Bay Area.
With its strategic location and unique advantages, Hengqin offers an ideal springboard for startups to access the vast opportunities in Greater China. The competition has garnered immense success in the past, attracting thousands of projects from around the world and offering substantial prizes and support for participants.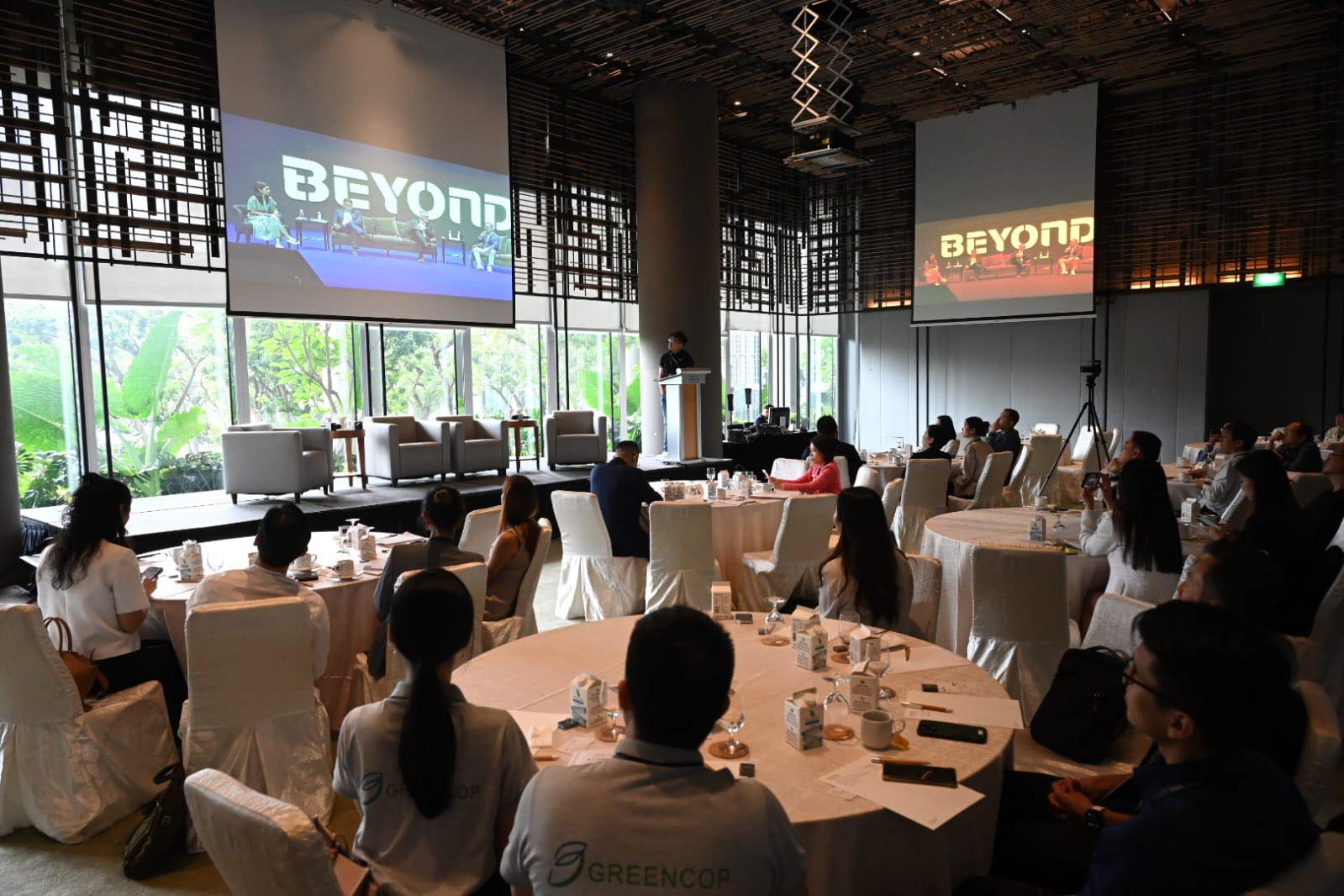 Details of the Third Hengqin International Scientific and Technological Innovation Entrepreneurship Competition were also announced at the event. Read here for more details.
TechNode Global & beSUCCESS Forum: Hengqin Island – Gateway to Greater China for Entrepreneurs