From the rise of Open AI's ChatGPT to Google's Bard, the AI gold rush is firmly underway. Projections from a recent Generative AI Market report indicate that the market will reach a staggering $126.5 billion by 2031, with a compounded annual growth rate of 32 percent from 2022 to 2031.
However, amidst the fanfare, we seldom think about the infrastructure needed to unleash the potential of Generative AI. Namely, the role of data centers. With the surging demand for data processing and storage requirements stemming from the AI boom, Statista expects the number of hyperscale sites to double by 2024, up from 500 sites just five years ago. The more we integrate Generative AI technology into our everyday lives, the higher the demand for data centers.
According to JLL's 2023 Global Data Centre Outlook, Asia Pacific (APAC) currently accounts for 26 percent share of global hyperscale data center capacity in 2022. As the uses of AI become more prevalent, we're seeing three key trends emerging in the region's data center industry.
Investors will increasingly take notice of APAC
The past few decades have seen the impact of APAC on the global economy, with the region's GDP contribution rising from 27 percent in 2000 to 37 percent in 2021. With the rising influence of the region, a significant opportunity now exists in this market, particularly as data centers become the backbone of the digital economy.
APAC currently makes up the second largest market in terms of share of hyperscale data center capacity, after the United States. Over the past decade, we have also witnessed a substantial increase in the size of APAC campus builds, with data center constructions exceeding 100 MW becoming commonplace, compared to the past when a 20MW requirement was considered large.
Mature markets like Singapore, Hong Kong, Tokyo, and Sydney are experiencing an especially significant gap in data center capacity, but they are being rapidly addressed through large-scale construction projects. Furthermore, the growing adoption of smart mobile phones is pushing enterprises to explore other hubs and edge markets, including Jakarta, Kuala Lumpur, and Mumbai.
As interest in APAC's data centers intensifies, two primary investment models have emerged. The first model focuses on real estate investment, looking at data center facilities as tangible assets and partnering with service providers, such as cloud or colocation providers, as tenants. This allows investors to invest in publicly listed data center providers and gain exposure to APAC's growth potential.
The second model involves higher risk and entails joint ventures with data center operators to invest in the operating company. Notably, this approach focuses on investing in the operations of data center companies rather than the physical facility. In this case, investors will partner with data center operators and while investment opportunities in this model may not be as readily available through the public market, investors can explore opportunities through private investment arrangements.
With the projected growth in data center uptake, along with the region's favorable market conditions and technological advancements, the region is set to grow as a hotspot for data center investors.
Talent and skills continue to be the biggest obstacle
The data center industry's growth trajectory is projected to increase its full-time equivalent (FTE) employee count from approximately 2 million in 2019 to 2.3 million by 2025, reflecting a 15 percent increase, according to the Uptime Institute. However, talent remains a global challenge, with 53 percent of data center operators struggling to find qualified candidates, and 42 percent facing difficulties in retaining staff.
The high-tech nature of the data center industry demands specific skill sets for both construction and staffing. On the other hand, limited visibility into the types of jobs and required skills hampers the entry of new talent into the data center space. Further exacerbated by the aging workforce, this necessitates a comprehensive effort to attract and train new professionals.
To address the data center skills shortage and contribute to the local economy, APAC data center and cloud companies are establishing educational institutions. Microsoft, for example, recently announced its first Data Centre Academy in Singapore, aiming to advance applied data center skills and align with the SGTech ambition of boosting the island's capacity through more sustainable energy sources.
Concurrently, the shortage of talent can be addressed by outsourcing data center operations or staffing to specialized third-party providers. In New Zealand, Amazon launched a program allowing small and medium businesses access to over 200 cloud services, while Oracle has started a free training program in Singapore to help to expand Singapore's IT talent pool required for growth and innovation. These providers can offer efficient and cost-effective training and deployment of operators across multiple facilities.
Sustainability continues to be powered by AI, for AI
As data centers power the AI boom, they face the challenge of increased energy consumption due to the growing computing power required. To tackle this challenge, data center operators are placing a strong emphasis on sustainable development and energy efficiency.
Climate legislation and initiatives play a crucial role in driving technology improvements and the adoption of new sources of power in the data center industry. For example, the Singapore government recently released new guidelines and standards for the operations of data centers in tropical locations. Furthermore, the Data Centre Moratorium ensures that data centers incorporate best-in-class Power Usage Effectiveness (PUE) measures, and IT energy-efficiency measures, and pursue the Green Mark for DC Platinum Certification. These initiatives push data centers to operate with higher energy efficiency standards, reducing their environmental impact.
Moreover, AI plays a crucial role in promoting sustainability in the data center industry. AI enables the implementation of operation-based technologies such as liquid cooling, known for its energy efficiency and effective heat dissipation capabilities in data center infrastructure. With AI monitoring and real-time data analysis, it can manage liquid cooling systems, optimize operations, and further reduce energy consumption for efficiency and cost-effectiveness.
As the Generative AI wave continues to surge, the demand for data centers grows alongside it. However, the industry must tackle the challenges posed by talent scarcity and continue to put sustainability first. By investing in talent, exploring outsourcing options, and prioritizing climate initiatives, the data center industry in APAC can then tap into the wealth of opportunities revealed by the upcoming AI-driven transformation.
---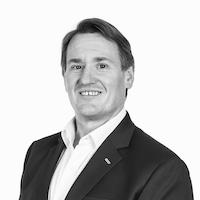 Christopher Street is Managing Director, Head of Data Centres, Asia Pacific at JLL.
TechNode Global INSIDER publishes contributions relevant to entrepreneurship and innovation. You may submit your own original or published contributions subject to editorial discretion.
Paving the way for a more sustainable future in the technology industry