When it comes to business, we all have heard the phrase, "Customer is the KING!" The oldest and globally followed business advice that leads companies to achieve their set targets and meet customers' higher expectation bars.
Gone are the days when businesses were using off-the-shelf solutions for customer services and planning out further business strategies. In this dynamic marketplace, where technology is evolving quickly, customers' expectations are evolving even quicker. And to track all these and their behavior in real-time, support from Artificial Intelligence (AI) seems the best-fit solution for customer services.
One Accenture research shows that AI has the potential to boost business profitability by around 38 percent, with an economic boost of $14 trillion across 16 industries and 12 economies by 2035. This research further adds the possibility for it – only when businesses embrace a people-first mindset and AI technology responsibly across the business.
So, it all asks for adopting AI solutions crafted according to your business dynamics and delivering customers the satisfaction they deserve.
But you must have this query, like, "How effective this AI technology is for delivering customer experience, and how it makes that possible?"
And you'll know all of this through this blog. So, stay tuned!
Why is it so important for businesses to focus on customer experience?
There's this business insight, "Having great products and pricing are no longer solely responsible for business success, but a great customer experience and satisfaction also plays a key role."
In fact, Chris Pemberton – Vice President of Marketing at Gartner also shares his thoughts on this topic – "Customer Experience (CX) is the new battlefield!"
Now that people understand how User Experience (UX) and Customer Experience (CX) differ, embracing CX for businesses is the next destination to get acquainted with the market trends.
And to create a great CX, you must understand your target audience and plan your go-to-market strategy and use the outcome generated through those to create a personalized experience for each user interested in what you offer.
Furthermore, the below-listed statistics will help you understand the meaning of focusing on customer experience even better:
Now that you know the importance of delivering the best customer experience, it's time to understand the role of AI in customer service experience.
What is AI in customer experience?
AI in customer experience refers to the practice of utilizing cutting-edge technological solutions to get insights into consumers' behaviors and use them to improve their customer experience across every digital service touchpoint.
Also, around 39 percent of consumers from the US say that a good customer experience comes from a knowledgeable customer service representative (CSR). And nothing can effectively keep CSR up-to-date better than an AI solution delivering real-time insights on customers' behaviors, their difficulties, a level where they spend more time, and so on!
In short, AI is a Customer Experience (CX) game changer that helps you create the reality users need with a higher degree of relevance and personalization.
Ways AI solutions boost business CX
Now, let's explore customer service areas where AI eases CSR's burnouts and how it helps them deliver the customers' desired service experience:
Know and understand your customers
When it comes to knowing customers, AI-powered Natural Language Processing (NLP) comes of great help for analyzing user-generated data in real-time, which includes their interactions and behaviors with your end-touchpoints. And utilizing all these data, you can create a reward-winning customer experience strategy meeting customers' ever-evolving expectations.
Better decision making
In a business, decision-making ability plays a key role, and if done proactively, businesses are on their way to ascending. When it comes to proactive decision-making, Big Data and Artificial Intelligence (AI) come in handy.
If focusing on facts, around 99 percent of firms reported actively investing in Big Data and AI, specifically for the decision-making segment, where 91.9 percent invested in accelerating. But from them, only 24% could embrace a data-driven culture and make it a strength to improve decision-making.
Improves customer-brand interactions with reliability
Whenever a customer lands on your digital service platforms, their first expectation is that the landing page covers everything they would want to know about the offered service or product.
And even if it is not included, they need a medium to quickly interact with the customer support team, either through social media support handle or AI-powered chatbot, or self-driving software services reverting as quickly as possible because they are at customer service 24/7 tirelessly.
These chatbots are powered with conversational AI capabilities that analyze, learn, and automate repetitive processes, lowering customer service staff's efforts and time invested in interaction with common queries. And it notifies the staff only when the query is unique or the customer insists on connecting with the representative, resulting in less staff burnout.
Not just providing support through conversation, AI-powered Chatbots like Replika can also collect customer data and analyze customer information to derive detailed customer preference and behavior-related insights and provide much more than such.
This AI-powered CX approach offers great backup support in your absence and solves customers' all possible kinds of concerns effortlessly.
Next-level personalization with predictive analytics
Nowadays, customers want everything, from product recommendations to push notifications to social media ad campaigns, to be personalized according to their interests. And AI makes it a lot easier for businesses to analyze user interaction data at scale to predict their next move, enable personalization, and convert that lead into a customer and then loyal customers.
Not to forget, that's how Netflix increases users' streaming time through personalized recommendations for movies, series, and documentaries. If we dive deeper, it collects and analyzes the following user data:
App user interaction
Date, time, location, and devices from which Netflix has been accessed
When and where streaming paused/resumed
Shows completed/left incomplete
Total streaming time in one go
Shows preferred by gender and age group wise
Show ratings
Scrolling behavior, etc.
Technically speaking, Netflix uses AI-powered algorithms to make predictions, and its data analytics architecture works as shown in the image below: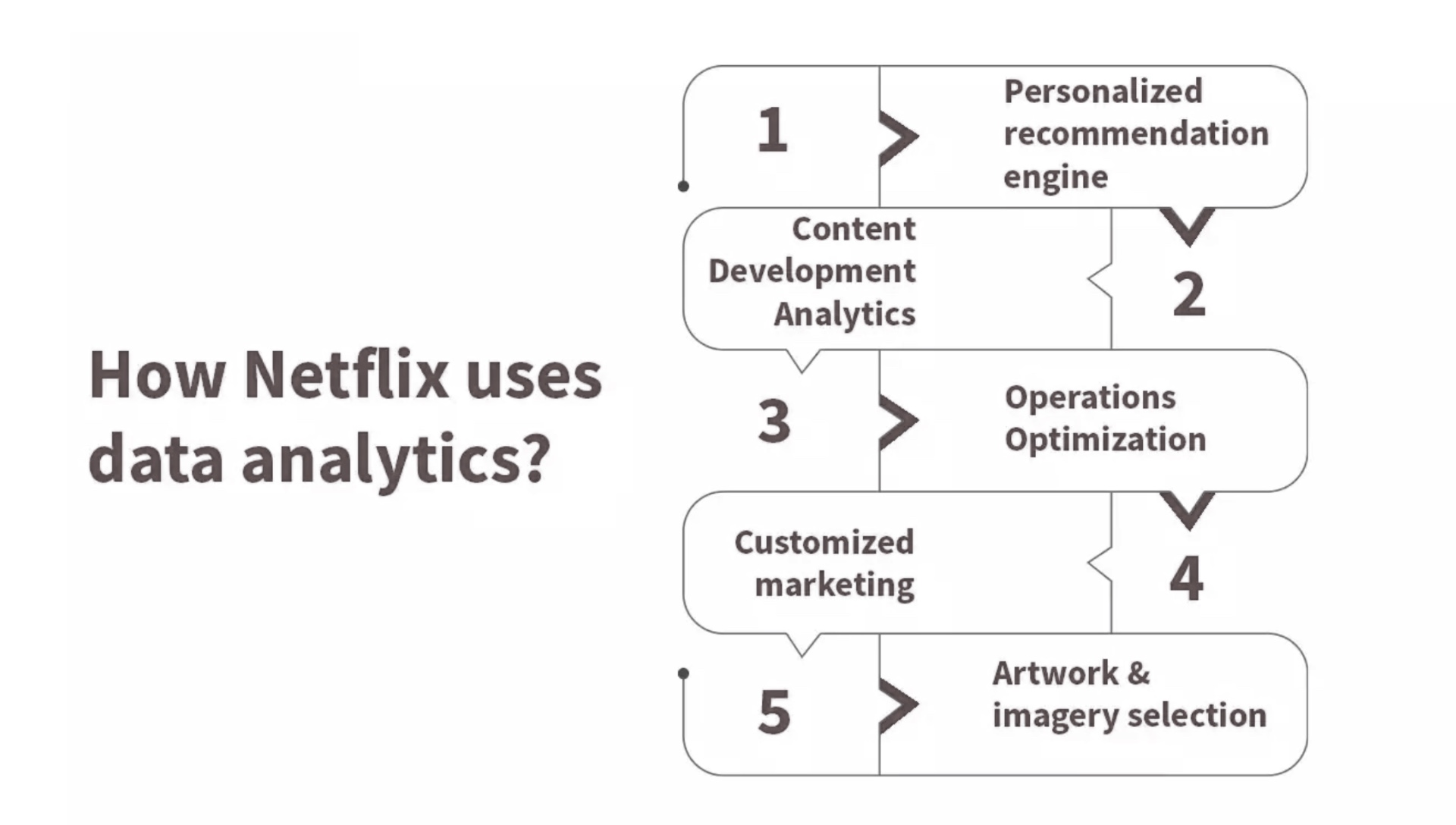 You'd be surprised to hear that, but Netflix's predictions made this way offer 80% of accuracy for what users might want to watch next.
In short, AI leverages data to unlock digital personalization that benefits both – users and the business.
Omnichannel customer experience
With the availability of a multitude of digital platforms, devices, and digital business presence, users are likely to engage with a business at their convenience platform, which could be a website, mobile app, social media channel, and traditional customer service platform.
Consider your business has its digital presence across 15+ digital platforms, but will you really go and check the status of your business progress each and every day without fail? You would say yes, as it's the question about your business, but it requires an investment of tons of time and effort.
That's where AI comes to your help. AI offers you a centralized, omnichannel solution – seamlessly integrated with all the platforms you have in your business presence. This ensures that all your business-related data collected from different channels are gathered in one place, offering comprehensive insights to help you make informed decisions.
In short, with this, you can unlock an omnichannel customer experience.
More targeted marketing
Nowadays, companies are finding business more through running digital ad campaigns across social media platforms, google, and websites. And when running so, there are times when you don't get good ROI in the first attempt, but retargeting with useful data on users' reaction/behavior towards the ad.
That's where an AI-driven analytics solution helps you study target users' behavior towards your digital advertisement, like their click, visit to a landing page, the time they invested in one page, their navigation to another page, add-to-cart, account creation, cart abandonment, etc. So, in ad retargeting, you can segment customers and show them ads as per their interests, benefiting your business.
Stacks up lead generation
Lead generation is a process to attract users interested in your services through different digital marketing campaigns. AI solutions can assist in lead generation processes.
One famous example we all know is using AI analytical tools to monitor website traffic, search queries, social media interactions, etc. And by integrating all AI-powered analytics tools in a centralized BI tool like PowerBI or Tableau, you can get user-generated data from all sources in one place.
Apart from that, such solutions also help businesses to get some insights into customers' pain points, trends, and concerns. And using all insights, businesses can devise the best possible working solutions that meet customers' existing and near-future problems.
Lead conversions with AI-assisted Q&A
You have implemented an AI-powered chatbot on your website, but your leads want to know more about your offering. However, having a set of AI-assisted questionnaires generated according to their interest and prospect curiosity is the best way to improve customer experience and get better-qualified leads through optimized pre-sales operations.
Engaging customer onboarding
You want to guide your customer at every step of the customer lifecycle. And guess what? AI makes it possible effectively.
If you're a SaaS product-based company, adopting AI benefits you a lot when embracing the customer-centric culture. When new customers register with your services, you want to guide them step-by-step to help them effectively use your services. Also, provide them with convenient ways to directly reach out to you.
The use of AI technology in this process can help you create that flow to facilitate them with the best-in-class customer experience to know about your services. Also, customize services according to their preferences, and make them feel more connected to your business even though staying oceans apart.
What's the future of artificial intelligence in customer experience?
Well, you don't have to wait much for the AI age, it's already here! Though to date, AI has evolved so much that it could build an AI-powered chatbot like ChatGPT (with the version GPT-4), which is beyond intelligence catering to many business fields – be it marketing, journalism, customer support, development, or any other area.
The market size of AI in customer experience was last valued at $10.65 billion in 2022 and is projected to grow to $12.04 billion by 2023 to $32.87 billion by 2030 at a CAGR of 15.4 percent in the timeline of 2023-2030.
With this, in the near future, more AI innovations in the customer experience have been expected to see:
Entirely automated routine work for humans to focus more on their creativity;
Promotion to Zero-Click business-customer interaction with personalized and intelligent customer experience;
Quick troubleshooting with multi-channel-based biased insights;
In the future, AI will introduce more streamlined customer support workflows and help to achieve immersive customer experience, ascend towards accuracy, and promise more qualified leads and conversions.
So, it's time to invest in AI-powered development to improve your customer experience, like Netflix, Spotify, Starbucks, Airbnb, and other brands are doing!
---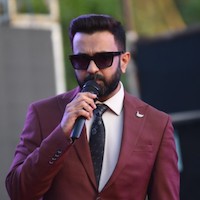 Mehul Rajput is the CEO of MindInventory, a software development company that provides web and mobile app solutions from startup to enterprise-level company. His role involves heading the operations related to business and delivery with strategic planning and defining the roadmap for the future.