By 2026, spending in global digital advertising is projected to reach $1 trillion, reflecting the significant transformation that marketing has undergone over the course of history.
From traditional TV advertisements to modern-day social media campaigns, the marketing industry has relentlessly strived to discover novel ways to connect with its intended audience.
Today, the advent of blockchain technology has revolutionized the marketing arena and has brought with it a host of groundbreaking opportunities. With blockchain, marketers can create personalized and targeted campaigns while enhancing transparency and trustworthiness in the marketing process. But that's not where the benefits end.
Tackling the long-overlooked but critical issue of sustainability, it is paving the way for eco-friendly marketing practices.
Tough competition in the attention economy
Despite its significance, competition for buyer attention and brand awareness has reached unprecedented levels. On average, people are exposed to between 4,000 to 10,000 ads per day, a figure that many find to be mentally overwhelming.
Jason Sibley, Founder and CEO of Cleo highlights how the costs associated with marketing are constantly on the rise. "Take for example Meta's CPM, which has seen a 61 percent year over year increase, averaging at $17.60/CPM, or Google's programmatic display CPM, which has risen by 75 percent year over year. These surges in ad costs lay out serious challenges for marketers to justify their spending, while fighting for people's valuable attention."
Moreover, consumers are increasingly becoming fatigued with the traditional marketing approach, which often involves bombarding them with repetitive or irrelevant ads. As a result, they have started to develop ad blindness, with many even turning to ad-blocking tools for relief.
In fact, a report suggests that 42.7 percent of internet users worldwide aged between 16 and 64 use ad-blockers at least once a month. AdBlock, one of the most popular blocking extensions, has reported over 65 million users.
Marketers are scrambling to find new ways to connect with their target audience and create personalized campaigns that are actually relevant, and even better, rewarding for the consumer.
The pivotal role of "Marketing for Good"
As consumer values shift towards sustainability and social responsibility, a new generation of younger buyers is emerging, and they are becoming increasingly conscious of the impact their purchases have on the world. And this calls for a different approach to marketing and engaging with this youthful generation.
Cleo, a highly scalable marketing platform powered by Polygon blockchain, has taken a fresh approach to the challenge. By optimizing campaigns with engaging content that delivers a lower cost per acquisition, it allows brands to build stronger connections with their target audience while making a positive environmental impact.
"By engaging with a brand's marketing campaign, the "marketing for good" platform enables users, especially the new generation, to earn NFT rewards in return for supporting campaigns that promote sustainability and social responsibility." Rather than bombarding users with ads, the platform rewards consumers for their time and attention, fostering a more positive relationship.
For example, brands can generate quality leads that would be more interested in a newly launched product. Instead of the traditional ad route, targeted consumers can opt to watch the product video as part of the "marketing for good" campaign. The ad spending funded by the brand is spent to generate leads at cheaper cost, in addition to funding global sustainable practices such as buying carbon credits to help brands go carbon net-zero.
Brands can then meet internal, as well as industry-wide ESG initiatives, while generating qualified leads at a lower cost – all with the help of blockchain traceability and transparency working in the background.
On the Cleo platform, users receive NFTs as rewards for engaging with brand content. These NFTs are digital certificates that function as proof of the user's positive impact on the environment. Users can display these NFT certificates in their digital wallet, which is integrated into the app as social proof of contributing to sustainable causes.
With the rate of deforestation estimated at 15 billion trees per year, Cleo has partnered with Eden Reforestation to plant trees and combat the harmful effects of deforestation.
By partnering with Second Life, the world's first Verra-certified ocean plastic recovery and recycling project, Cleo's is helping to address the problem of plastic pollution in the oceans. With up to 12.7 million tons of plastic entering our oceans annually, and an estimated 150 million tons of plastic currently polluting them, Cleo's involvement with Second Life highlights the different ways in which sustainable marketing and blockchain go hand-in-hand.
With Polygon blockchain as the foundation, Cleo ensures secure, transparent, and auditable transactions. It helps to combat greenwashing, which is the practice of companies making false claims about their environmental impact to deceive consumers into thinking they are more environmentally friendly than they actually are.
"Blockchain transparency allows businesses to demonstrate their sustainability efforts in a verifiable way which are vital for ESG standards. Meanwhile, consumers can verify that the marketing campaigns they engage with are truly contributing to positive changes, where the marketing funds are actually being sent to legitimate ESG organizations," says Sibley.
A new era of marketing?
Cleo's approach to sustainable marketing is a model for businesses to leverage technology for a more environmentally friendly future. It is providing brands with confidence that their marketing campaigns are contributing to positive change while users receive quality recognition and rewards for their efforts.
The integration of blockchain technology with marketing represents a significant development in the industry, particularly in the context of "marketing for good". Driven by the growing importance of sustainable goals, this movement has plenty of room to gain momentum.
---
The Human & Machine podcast is dedicated to inform and demystify the crypto, DeFi, GameFi, NFTs, and blockchain industries for the average person.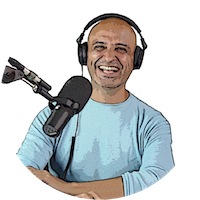 Tlahui is a man in love with words and blockchain. His storytelling and passion to communicate led him to co-host The Human & Machine, a podcast and YouTube channel. Where he rightfully plays the role of an average-minded Human trying to understand and explain in layman terms, the lingo and complexities thrown at him by The Machine, his heartless, yet brilliant co-host.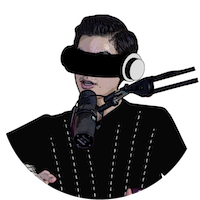 Hikaru is a blockchain lover with a weakness for cooking. His outstanding understanding and experience in blockchain technologies, plus his unhuman work ethic have earned him the nickname of The Machine. In the show, he plays the role of a hybrid all-knowing robot that goes out of his way to explain blockchain concepts to The Human while trying not to lose faith in humanity.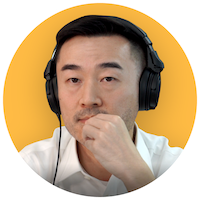 Kenny Au, aka The Brain, is a #Web3.0 #FutureofWork #DistributedOrganizations Outerspace OG. His brain functions in spacetime. Plus his innate visions and strategies in Web 3.0 have developed him the nickname of The Brain.
TechNode Global INSIDER publishes contributions relevant to entrepreneurship and innovation. You may submit your own original or published contributions subject to editorial discretion.
How Web3 is leading the paradigm shift in player-owned gaming [Podcast]