"CHEWW.CO simply offers alternatives and choices. We do not push for sales or create demands," Kevalin Saksiamkul, co-founder of CHEWW.CO told as in the interview. CHEWW.CO is Thailand's first plastic-free toothpaste tabs brand developed wholeheartedly for the global movement of sustainable development. "We only have one simple goal–to offer alternative personal-care choices to tackle the climate crisis."
Kevalin Saksiamkul is a sustainability advocate who decided to shift his career path after struggling with the conflicts between making money and finding meaning in design. She co-founded CHEWW.CO in 2019 with the intention of exploring the eco-friendly market in Thailand. However, she realized that individual efforts alone cannot bring a significant change towards sustainability and shifted CHEWW.CO's focus on systemic change through educating the public and consulting with businesses.
The customers of CHEWW.CO are supportive of the company's commitment to sustainability and appreciate the alternatives they offer. CHEWW.CO is also active in spreading a holistic and systemic view of sustainability through education and consulting projects. Sustainability is not a trend, but a fundamental shift in thinking and actions toward a more sustainable future.
Below is the edited excerpt of our TechNode Global Q&A.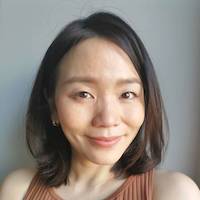 Could you tell us about yourself and how did you decide to go into the field of sustainability?
My name is Kevalin Saksiamkul. My family and friends call me Liu. Like typical middle-class Thais, I have a bachelor's degree in product design, which I once believed was cool, until I got to engage with the field.
Design students (in my department, at least) had to learn to capture the users' needs/pain points, so we could come up with designs/solutions to solve those needs and ultimately get people to pay us. By "us," it doesn't always mean the designers. Most of the time, 'us' refers to the companies for which designers work. During those four years of studying product design, I have always had questions: why do we have to help rich people get richer, is design only about making money, and is there any more meaning to design?
After graduating in 2012, I engaged in various fields of work, from design, marketing, and advertising, to business development and management. Working with small-scale businesses to big corporates, I couldn't find the answer to those questions anywhere. They slowly became internal conflicts as I pursued my career. And after 6 years, they eventually developed into the symptoms of Major Depressive Disorder. Eventually, I decided to quit my managerial role in an advertising agency in 2018. I desperately needed a different way to make a living.
Fortunately, apart from my career path in the capitalist world, I have an oasis. Ajarn Dr. Treechada Chotiratanapinun (Ajarn Tukta) and I met in my fourth year at the university. She just started her full-time lecturer position at my department. We shared the vibe and attitude and became friends. Ajarn Tuka is the one who introduces the term 'sustainability' to me. When she did her Ph.D. thesis regarding design education and sustainability, I supported her as a research assistant. That's how I learned about sustainability: philosophy, impact assessment, and related design strategies, from observing Ajarn Tukta's research process.
So when I quit my job in 2018, I already knew that I wanted to do something related to sustainability. But what is that "something?" I think you can easily guess. CHEWW.CO started in February 2019, a few months after my resignation, with the only intention of exploring the current state of the eco-friendly market in Thailand. CHEWW.CO happened with the help of a group of my favorite people in life. Ajarn Tukta is one of them.
Could you tell us about CHEWW.CO? What's your plan to move the needle for people to adapt to your product?
Would it sound strange if I said I do not have such a plan anymore? Of course, when we launched the product four years ago, I had high expectations of myself and the business to bring significant changes to Thai customers. We created a lot of content to communicate our value in sustainability and product benefits, attended events and fleamarkets, and gave tons of interviews.
One thing I learned from the experience is that there are many more factors for people to shift their behavior other than having awareness about the issue. And there are tons of initiatives out there that work on raising awareness. Despite that, we are still struggling to bring changes.
The truth is: We can not rely on individuals' decisions. What CHEWW.CO can do as a small business is to offer alternatives and let people know they have choices. But we need a systemic change in politics, cultures, economics, education, public transportation, urban planning, and many more to achieve so-called sustainability.
We must require transparency and decentralization of authority from the government, so the local government can customize regulations and incentives to promote sustainable businesses and behaviors that fit the local context. And we also need a more holistic education system. That is the reason why CHEWW.CO became less active in convincing individuals to change.
How are the customers reacting to your commitment to sustainability?
As our focus shifts from individual to systemic change, our activity as a brand changes. But our customers remain. Some people learned about CHEWW.CO and our passion since the beginning and continued to support us until now. Some got to know us through promotional materials, interviews, and word of mouth a little later.
Businesses, such as hostels, hotels, restaurants, and cafes, saw their peers switch their practices from providing small, non-recyclable plastic toothpaste tubes in their oral care kits for each room as default to our toothpaste tabs in compostable paper packaging. So they feel the urge to change too. That is what I meant when I said CHEWW.CO simply offers alternatives and choices.
We do not push sales or create demands. I believe there is plenty of information and pressure in the media and the consumers' daily lives. They already knew what they should do. It is not about people buying our products or other brands' but more about acknowledging their rights and responsibilities to demand from the government and the industry. So that they have choices and the transition can happen. Hence, we became active in the formal education system and consulting projects with businesses to spread a holistic and systemic view on sustainability since 2020.
What are the latest trends for sustainability?
New trends are emerging every day. But I would rather not speak of sustainability as one. The 'trend' is something that comes and goes at a fast pace. I do not believe we should treat sustainability the same way.
Sustainability is required at the fundamental level if the human race wants to survive on this planet. I am not saying this to make it sounds dramatic, but it is scientifically proven. Of course, we do not expect humans to stop living here only for the next decades or a century. We are talking about thousands, ten thousand years, or even longer.
Now, we might agree that the term 'trend' doesn't fit the context. People can try to create new buzzwords to catch the attention: social innovation, circular, regenerative, industry 4.0, or localism. But those words should not take your focus away from the core idea. So I would say that we do not need more trends in sustainability. We need to bring those existing 'words/trends' into action.
Where do you think Thailand stands against its peers in the Southeast Asia region regarding sustainability?
First, I have to say that sustainability is highly complex. It consists of three main aspects: environment, society, and economy. There are ways to assess and measure the progress of the sustainability transition. Some factors can be measured quantitatively, such as the amount of carbon footprint, the land used for agricultural purposes, and the recycling rate. Some can't be measured with numbers because they are human-related. Equality, decentralization of power, and cultural diversity, for instance.
Therefore, it is difficult to say where Thailand stands compared to its peer in SEA in terms of sustainability. Each country has its challenges and strugglings. We also have ours.
Some of the biggest obstacles to the sustainability transition in Thailand, in my humble opinion, are the lack of democracy, transparency, and fair distribution of governmental power. Without democracy, the real needs of the stakeholders will not reflect in our development strategies and budget distribution. And the lack of transparency worsen the situation, especially for small people, they are put in the shadow and become powerless.
Having every decision made by the highly centralized government increases inequality even more. And how can you expect people who live in an extremely unequal country, have barely any power to voice out or negotiate their needs or access to opportunities, to feel secure and stable? To have the education and quality of life that is good enough so they can think about "sustainability?"
The answer is quite clear. It is impossible. Yet, I am not saying that we should not keep track of our progress in moving towards a more sustainable world. Quite the contrary, we should do it more intensely. But with a different approach and mental model, by keeping diversity in mind, stepping away from generating own benefits to long-term thinking, and realizing that the world is one.
We have already learned from the Coronavirus Pandemic. Slow vaccination progress in some countries can affect us in SEA,  the US, and the world. We are connected more deeply than we think. And not just us humans, we are connected to nature too.
Hence, comparing is not on top of our to-dos. Cooperating is.