Australia-based Uluu, which uses seaweed to create plastic alternatives, aims to build a commercial plant that costs $100 million in 2025, its Co-Founder said.
"We're doing our pilot plant now. In 2024, we hope to do a demo plant. it's not a commercial plant yet, but it's quite large, and will allow us to release some products to the market," Uluu Co-Founder Julia Reisser told TechNode Global in an interview.
"And then in 2025, we plan to have enough offtake agreements in place to be able to finance a commercial plant. So for that, we need about $100 million to build our first commercial plant and then from there scale up into lots of plants around the world, hopefully," she said at the sidelines of DLD Conference in Munich last month.
Uluu uses farmed seaweed rather than terrestial crops or waste as a carbon source to produce a plastic alternative. Doing so not only provides economic advantages but, more importantly, the unique potential to scale enough carbon to decouple our polymer economy from fossil fuels, information from its website showed. From its unique seawater process, Uluu's produced the world's first carbon-negative and home-compostable polymer.
Uluu's compostable polymer, called polyhydroxyalkanoates (PHAs), is made through a fermentation process that is similar to brewing beer, and enables the company to keep its production process clean. It is made out of seaweed sugars, seawater and saltwater microbes and has a durability similar to plastic, but is biodegradable and compostable.
The Australian firm announced in November last year that it has raised A$8 million (about $5.3 million) led by Main Sequence, the deep-tech fund launched by Australia's national science agency with participation from Albert Impact Ventures, Mistletoe and Possible Ventures.
Other investors through Main Sequence's social impact community Voice Capital included Melvin Benn, the managing director of Festival Republic; Nathan McLay, Australian independent music company Future Classic; restauranteur Neil Perry AM; model and philanthropist Karlie Kloss; and Tame Impala frontman Kevin Parker, according to earlier media reports.
"This seed round that we raised, most of it goes into a capex (capital expenditure), a pilot plant that allows us to do further engineering, research and development, but also have enough volume to be doing manufacturing trials with our prospective customers. That's our focus now," Reisser explained.
"Doing this pilot plant and building relationships with brands and getting ready for Series A, which is about scaling to a plant that hopefully is going to be in Indonesia, where the seaweed is," she said. "We haven't launched anything yet on the products. We're very interested on the fashion markets, furniture and potentially car interiors markets."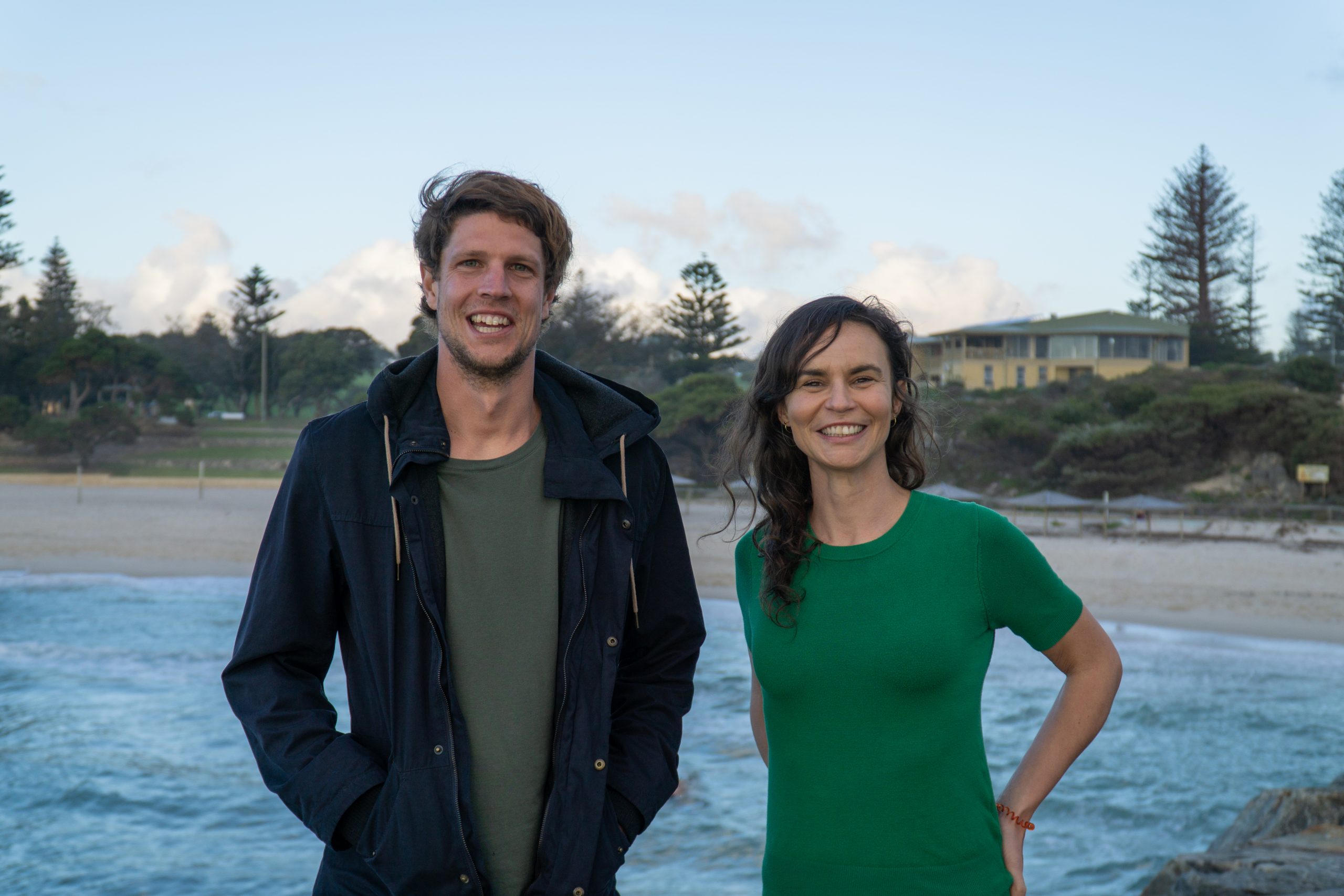 Uluu is currently building pilot plant, an integrated pilot facility which is taking in seaweed and producing a consistent supply of PHA, Co-Founder and Co-CEO Michael Kingsbury said.
There are several plans the company wants to put in place as it prepares for its Series A funding round.
This includes getting its pilot plant up and running, securing offtake agreements with brands and getting sustainable and consistent sources of seaweed. Kingsbury also said the company also hopes to build a global brand.
"We want to replace plastic. So we're starting with those consumer markets where we have really the potential to help partners differentiate themselves on brand and social impact by working with us. But then, ultimately, we have a cost profile that we're reducing over time, ultimately to compete with conventional plastics on price," he said. "And that really unlocks their more commoditized markets, like packaging. So starting with those more consumer-orientated markets, and then moving towards the commoditized market, ultimately, with the goal to replace plastic at scale."
"We've seen this movement – moving from fossil energy to renewable energy. And I think now we can do this – moving from fossil plastic to renewable materials," Reisser added.
Earlier in September 2021, Uluu announced the close of its initial funding round, securing A$1.3 million ($905,000) from several prominent investors – namely deep-tech fund Main Sequence, Alberts Impact Ventures and The Eights.
The funds then are to sustain the R&D of Uluu's ocean material with research partners at the University of Western Australia and CSIRO.
Reisser and Kingsbury are speakers at the DLD Conference held between January 12 and 14 in Munich, Germany.
Founded in 2005 as an intimate gathering of friends, DLD (Digital – Life – Design) has developed into Europe's leading innovation conference for visionaries from around the globe.
Co-chairs Steffi Czerny and Yossi Vardi have created an interdisciplinary and internationally connected platform for people eager to change the world in the digital era. The conference aims to connect the unexpected, presenting insights from business and politics, science and art. It also aims to spark conversations that cross boundaries and bring participants together in a common search for answers to the most challenging questions that arise through digital change.
This startup aims to capture 10,000 tons carbon from farmland this year using volcanic rock dusts