Many are expecting a tough year in 2023, as the three major engines of global growth – the United States, Europe and China – are all experiencing weakening activity.
The new year is going to be "tougher than the year we leave behind," IMF Managing Director Kristalina Georgieva said recently on the CBS Sunday morning news program "Face the Nation."
"Because the three big economies – the US, EU and China – are all slowing down simultaneously," she said. "For the first time in 40 years, China's growth in 2022 is likely to be at or below global growth."
The IMF has cut its outlook for global economic growth in 2023 in October last year, following the continuing drag from the Ukraine war as well as inflation pressures and the high interest rates engineered by central banks aimed at bringing price pressures to heel, Reuters reported.
Global GDP growth in 2023 is expected to slow to 2.7 percent, compared, down from its July forecast of 2.9 percent, the IMF said then.
Zooming into Southeast Asia, the Asean region will remain one of the fastest-growing regions of the world in 2023 but economic growth will likely fall marginally from 2022, largely due to worsening global economic conditions and tightening monetary policy, according to a note on Dezan Shira & Associates' Asean Briefing.
The Asean region, however, will remain attractive to foreign direct investment, with trends in commercial and state investment likely to remain consistent throughout the year, despite a more challenging macroeconomic environment, the consulting firm noted.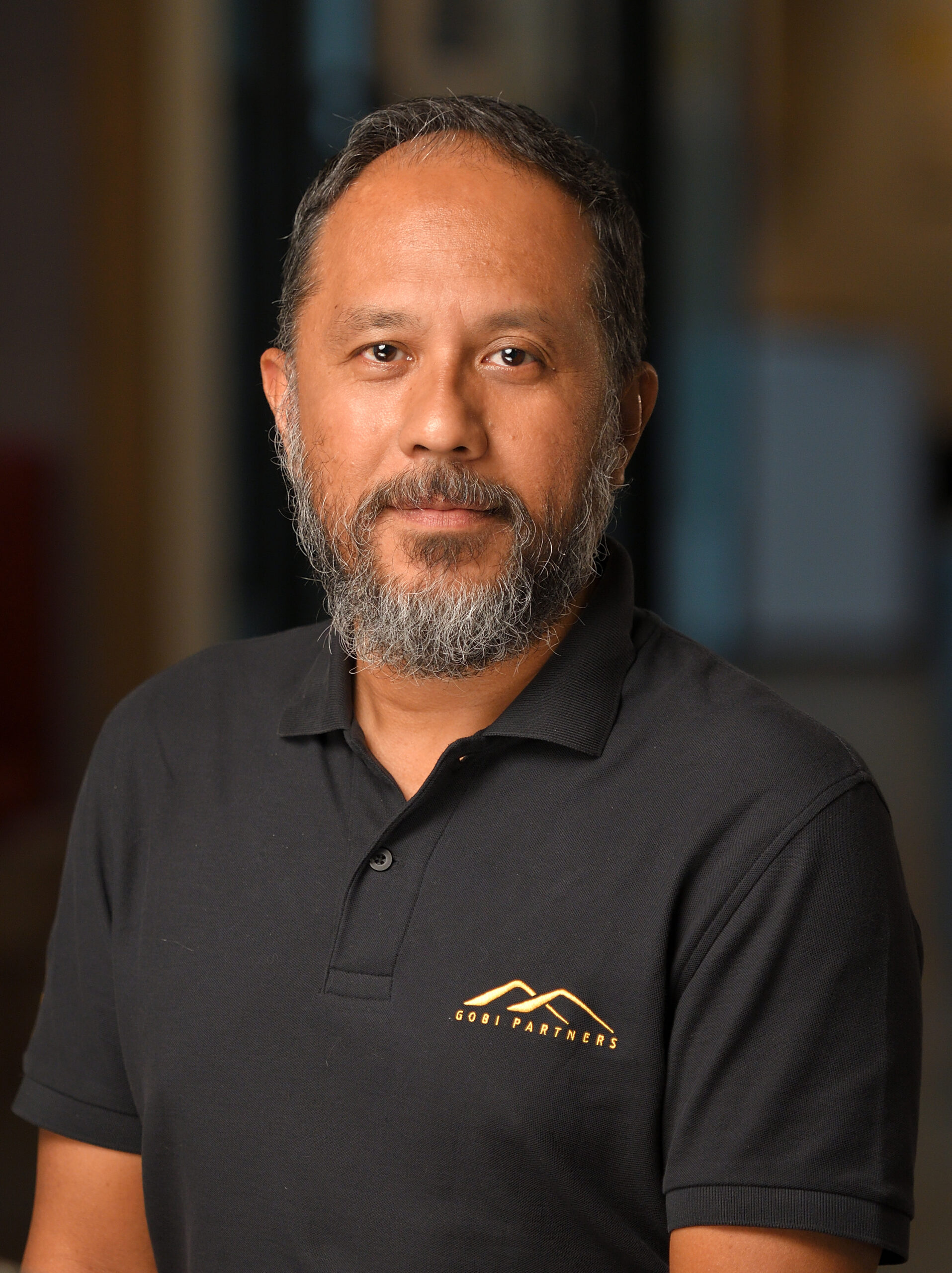 "There are many reasons to expect that the world economy will face a rough ride next year; inflation, recession, the strong dollar and not mention wars, trade issues, job cuts, falling market indices, the spectacular meltdown of big tech companies and many others," regional VC firm Gobi Partners Managing Partner (Malaysia) Jamaludin Bujang told TechNode Global.
"A lot of these have a direct impact on startups, including those in Southeast Asia. For startups, raising funds is getting harder. For fund managers, while there is still plenty of dry powder, they taking a more cautious stance until leading indicators turn more positive," he said.
Tech sector is expected to remain a 'wait-and-see' approach going into 2023, considering the current developments in this industry of late, Marissa Salim, Vice-President, Hedge Fund Research of Preqin told TechNode Global. "The focus for such companies pivots to profitability or revenue-making with leaner operations," she added.
But still, there are reasons to be optimistic, according to VC firms.
"Southeast Asia is a large producer and consumer market and is still relatively sheltered from political problems faced by the Western world," Gobi's Jamaludin shared. "We think this zone will maintain its strong growth and will be politically stable to ensure long term prosperity, supported by demands from the West and China."
"The tough situations faced by startups currently in a way act as a natural filter for us to choose the best companies, those which have successfully adjusted themselves to remain relevant to their markets," he added.
As for Indonesia, the largest economy in the region, 2023 could be seen as a good year to invest in technology, according to Indonesia-focused VC firm AC Ventures.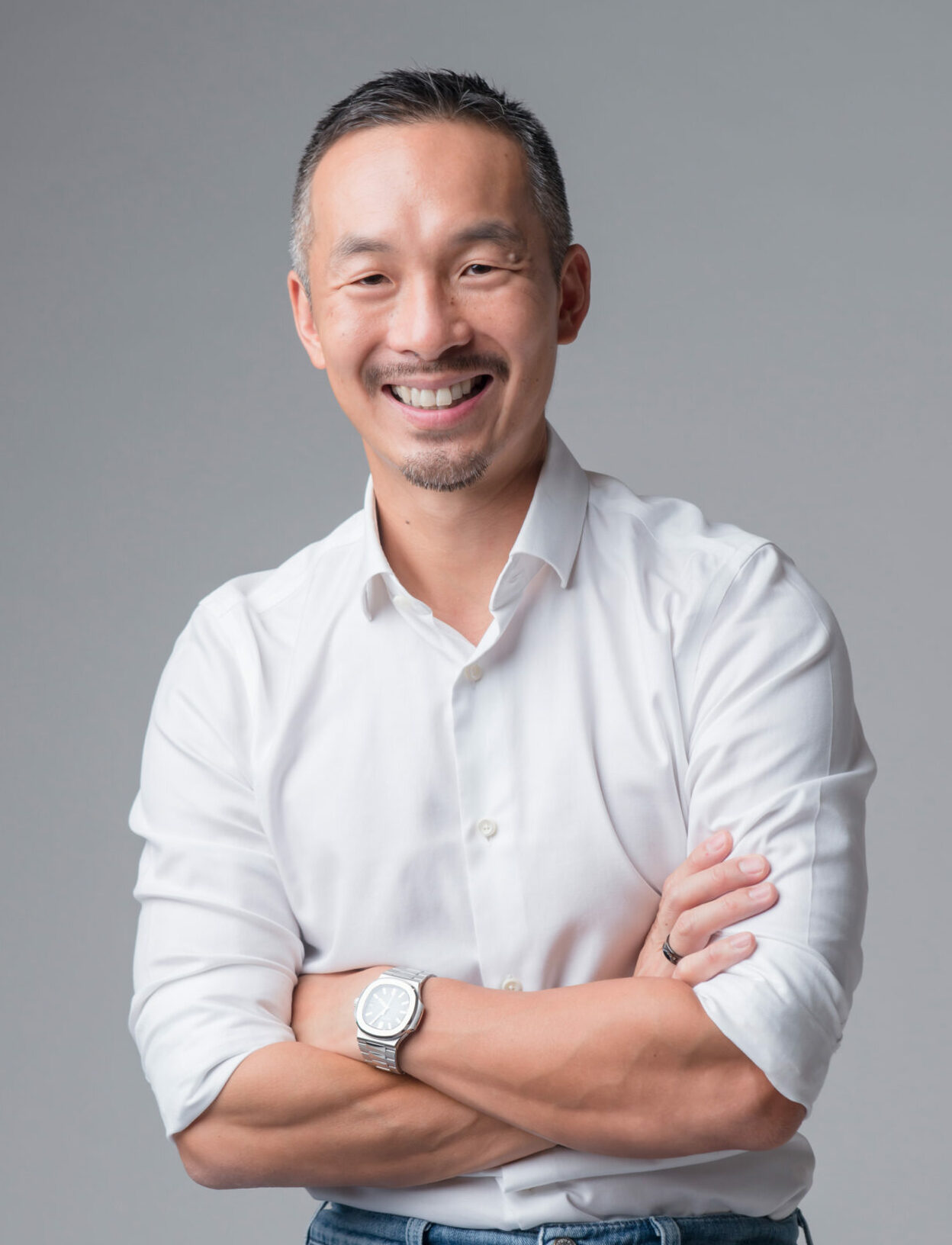 "From a US perspective, we expect inflation to peak early next year and rate hikes ending. This should support the US avoid a recession with minimal growth. The re-opening of China, and reduction of high inventories should further support this as well. This bodes well for Indonesia as commodities demand will remain strong and enable slower domestic rate increases to support the economy," Indonesia-focused VC firm AC Ventures Founder and Managing Partner Adrian Li told TechNode Global.
Indonesia's central bank expects gross GDP to grow by 4.5 percent to 5.2 percent this year and the country will become a $1.3 trillion economy, he noted.
Technology companies will benefit from continued digital adoption and increased engagement by consumers as well as reduced labor costs as the supply of talent increases in the ecosystem, Li said.
"Companies with strong balance sheets and health unit economics stand to benefit the most, in particular those who were fastest to recognize the challenges of 2022 and implemented swift and appropriate cost-cutting measures."
According to Li, many funds continue to have large amounts of capital to deploy in the best companies and those businesses which can demonstrate sustainable growth with quality metrics will be able to fundraise.
"2023 will be one of the best years in the past decade to invest in technology as digital penetration is at its highest ever and capital efficiency is paramount," he shared.
Sectors in focus: ESG, e-commerce, sustainability
According to Li, there are pillars in the Indonesian economy that are mainstays as value drivers for the industry as they solve fundamental problems that exist in its market with technology.
"That is why historically, and in the future, we invest in Fintech, MSME, e-commerce and consumer verticals," he said. "Recently, however, we have also seen some interesting developments in some emerging sectors including ESG and upstream B2B platforms."
"ESG is the hot theme now and rightfully so, given the climate, inclusivity, sustainability and governance issues the world is facing now. We think technologies addressing these complex issues will drive the industry further into the future. We are actively looking out for suitable companies in Malaysia and in this region now," Gobi's Jamaludin said.
Gary Khoeng, Partner at Singapore-headquartered VC firm Vertex Ventures Southeast Asia and India, expects to see several new trends in the new year.
These include cost-effective consumer solutions, new wave of products and services empowering the Creator Economy, digital finance deepening their services for the underbanked, digital health alleviating strain on public healthcare systems and enabling care at home, agriculture, climate and sustainability and mobility beyond electric vehicles.
Commenting on the firm's plan, he said the VC firm focuses on "building and enriching local startup communities across Southeast Asia and India, expanding our physical footprint to more locations within Southeast Asia to invest in top in class opportunities by quality founders."
Gobi: Investor's market now
Gobi's Jamaludin opined that investors who seize the opportunities now rather than taking the wait-and-see approach will be in a better position.
"Unlike previously, this is currently the investor's market. This may not hold for a long time given the high dry powder in the market now but we think investors that are willing to take the risk and take the opportunity to invest now rather than wait for the market to turn, will be in a better position," he said.

Fundraising activity in Southeast Asia over the past year (2022) has been quite different when compared to previous years, according to Preqin's Marissa.
"From what we are seeing, the average size of a fund raised in 2022 for managers based in Southeast Asia is larger compared to even five years ago, partly due to a couple of private capital funds which closed this year on bigger ticket," she added.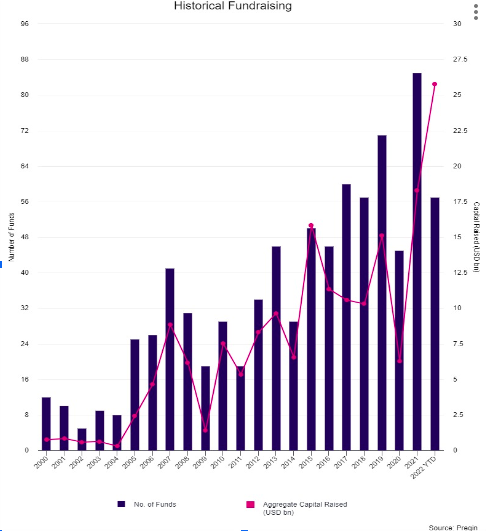 AC Ventures: later-stage investors to find great opportunities in Indonesia, better valuations
Following the G20 event in Indonesia last year, AC Ventures' Li noted that many geopolitical tensions are expected to be improved as the global economy is trying to pick itself back up.
"Additionally, many new government regulations promoting a wide range of sectors from healthcare to industry and the environment will serve as a tailwind for digitization moving forward," he said.
As large listed incumbents such as Sea Ltd, GoTo and Grab focus on profitability, large non-core verticals have been deprioritised or stopped altogether. This reduces competition and opens up new opportunities for startups to grow sustainably and focus on their quality metrics.
"We also believe the strongest entrepreneurs and businesses are likely to emerge in times like these which creates a highly compelling time to be investing in technology," he shared.
The best startups and teams will find that they have plentiful sources of capital and that many firms have invested heavily in providing highly value-adding support services to their portfolio. The past two years have also seen venture firms raise the bar on how they invest and work with their founders, according to AC Ventures' Li.
"Later-stage investors will find great opportunities in Indonesia at better valuations than have been seen in the past three years. Coupled with a fast-emerging exit market the next few years could be the best vintages of technology investment the market has seen," he said.
Both AC Ventures and Gobi Partners also gave their suggestions on how the startup ecosystem can further improve.
Li hopes that there will be more collaboration between the government and the startup ecosystem in Indonesia.
"We hope that there will be more collaboration and dialogues between the government and the startup ecosystem in Indonesia as we can reach mutual goals in 2023 and beyond. This includes agile processes amongst investors, startups and the government," Li said.
For governments, there is a need to continue providing a conducive and supportive environment for startups to thrive such as making it easier to hire foreign experts, Gobi's Jamaludin said. "For startups, take this opportunity to learn to be nimble and start paying more attention to managing cash flow and their resources effectively."