Singapore-based deep-tech venture builder Singapore Deep-Tech Alliance (SDTA) recently announced its partnership with Enterprise Singapore (EnterpriseSG) as part of the agency's Startup SG Accelerator program.
With an eye on sustainability, SDTA will run a nine-month Venture Building program as part of the Startup SG Accelerator, targeting those with the experience and ambition to build deep-tech companies that contribute to the UN Sustainable Development Goals.
SDTA's foray into the growing venture-building scene in Singapore accelerates the process of bringing nascent advanced technologies to market, given its ability to galvanize an ecosystem of partners from the public and private sectors to bring in the necessary expertise and market demand to de-risk the commercialization process for these new ventures.
Sharing with TechNode Global in a recent interview, SDTA Co-Founding Managing Partner Clara Chen highlighted why deep-tech startups require extensive support:
"Building a deep-tech venture is no easy feat. These emerging technologies undergo years of significant research and development (R&D) before they can be developed into practical applications. For these technologies to get to the commercialization stage, we need to provide committed founders with continuous support, resources, and go-to-market partners. This program will help founders to expedite the process with our network of expert Alliance Partners, so that more deep-tech ventures, especially those that target Scope 3 emissions by corporations, have a chance at bringing their sustainable solutions to market."
Aligning with Singapore's Research, Innovation and Enterprise (RIE2025) goals to drive technology translation and commercialization for local enterprises, SDTA will partner with EnterpriseSG to broaden ecosystem connections and support deep-tech startups in the venture builder's portfolio.
"We are encouraged that this partnership with EnterpriseSG allows us to maximize and optimize our capabilities to support more entrepreneurs in commercializing advanced technologies," added SDTA Co-Founding Managing Partner Luuk Eliens. "This partnership also provides the opportunity to expand our ventures' connections to a wider ecosystem, bringing sustainable solutions to businesses globally through Startup SG."
Established in 2020, SDTA is co-founded by Clara Chen and Luuk Eliens. Together, they bring a wealth of experience in innovation, technology, sustainability, starting up, and scaling up to SDTA's venture builder.
With an aim to help entrepreneurs bring advanced technologies to market to solve large-scale environmental problems and reduce the environmental footprint of businesses, SDTA works with a stellar line-up of Alliance Partners, consisting of well-established public and private organizations, such as Lenovo, Micron, TÜV SÜD, OMRON, Panasonic, Avnet, and Let-Lab (part of Ultra Clean Technology) to co-innovate with ventures in their program.
In the interview, Chen and Eliens expounded on current deep-tech trends and how innovative deep-tech solutions can help to address complex sustainability challenges on a global scale.
Below are edited excerpts from the TechNode Global Q&A with Clara Chen and Luuk Eliens, Co-Founding Managing Partners at SDTA:
What are the current trends driving innovation in deep tech?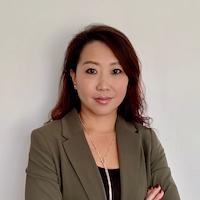 The beauty of deep tech lies in its infinite possibilities. Rooted in emerging, cutting-edge technologies the likes of artificial intelligence (AI), biotechnology, nanotechnologies, quantum computing, cloud computing, and advanced materials, it's counterintuitive to pinpoint specific trends that are driving innovation in this revolutionary industry, but we can say this: deep-tech exists primarily to solve the most complex problems on our planet (and even beyond).
It is these problems that are driving both innovation and demand in the deep-tech sector. A clear example would be the swift development of the novel mRNA vaccines in combating the COVID-19 pandemic. Although the technology has been studied for a decade, it took just less than a year for the COVID-19 vaccines to go from genomic sequencing to global market application, which is only possible with the convergence of support from government bodies, academic and research institutions as well as capital investments from giant corporations.
Another "trend" or problem we are seeing is climate change. Countries and businesses are turning to deep tech to come up with impactful sustainability solutions that can help them reach their sustainability goals. An example of this is renewable energy technologies. By 2030, the renewable energy market alone is expected to reach $1.9 trillion, according to a report by Allied Market Research.
Can you share some data and insights on investments in deep-tech startups in Singapore?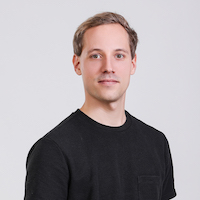 Despite the increasing interest, deep-tech ventures are still associated with high risk and slow returns and are often met with skepticism from venture capital firms on its commercial viability. According to a report by EnterpriseSG, out of the $10 billion worth of investments made to startups in Singapore in 9M19, only 4% was invested in deep-tech startups, while 93 percent went to digital tech startups.
Fortunately, the Singapore government stepped in with its RIE2025 plan, committing $25 billion across five years to investments in research, innovation, and enterprise of four strategic domains, namely, Manufacturing, Trade, and Connectivity (MTC), Human Health and Potential (HHP), Urban Solutions and Sustainability (USS), and Smart Nation and Digital Economy (SNDE).
Among these areas, Deputy Prime Minister Heng Swee Keat emphasized that the government is "taking climate change seriously" and is keen to explore technologies that can help to reduce carbon footprint and decarbonize Singapore's power, industry, and transport sectors. With consistently strong government backing, investments in Singapore's deep-tech startups are beginning to gain traction and more than doubled the investment pool from $324 million in 9M20 to $861 million in 9M21.
What are the three key sustainability challenges that are being solved by deep tech? Can you cite some examples and their impact on reducing carbon footprints?
If the issues raised in the recent COP27 are of any indication, the three key sustainability challenges the world is currently facing are the growing energy crisis, rising greenhouse gas (GHG) emissions, and the impacts of climate change that are worsening by the day. Luckily, many deep-tech solutions are being developed to mitigate the effects of climate change by reducing carbon footprints.
For example, the harnessing of alternative renewable energy sources can help to alleviate the energy crisis and over-dependence on fossil fuels, which is what Third Wave Power is doing. By converting solar energy to portable power solutions, the deep-tech startup relies on IoT (Internet of Things) technologies to create smart solar products and provide clean power to outdoor and rural environments, as well as urban homes and businesses. As the renewable energy market is set to reach $1.9 trillion in 2030, there is immense potential for deep tech to tap into the market.
Other than renewable energy, deep tech can also be used in decarbonization efforts. For instance, Carbyon, this year's XPRIZE milestone winner for Carbon Removal, is developing a solution to clean up our atmosphere through direct air capture of carbon dioxide (CO2) for industrial plants. Currently at Technology Readiness Level 4, Carbyon is building an integrated DAC prototype in the hopes of deploying the pilots in various locations around the world by next year. Each unit will have the ability to capture and contain around 50 tons of CO2 per year.
Are you able to share more about the importance of carbon footprint reduction for companies?
At present, our planet is emitting over 34 billion tonnes of CO2 per year. According to The Intergovernmental Panel on Climate Change (IPCC), we have to reduce our GHG emissions to net zero by 2050 to avoid the global temperature rising beyond 1.5oC, which will lead to severe environmental consequences such as extreme weather conditions and irreversible damage to the ocean and terrestrial ecosystems. Sparking a domino effect, this will, in turn, impact global water supply and food production, further compromising food security, particularly in poor, developing countries.
For companies, implementing measures to reduce carbon footprint does not have to be a zero-sum game. Other than a moral obligation to improve and save the world we live in, adopting advanced technologies to reduce carbon footprint may help to streamline your business operations, reduce wastage, and cut costs in the long run.
With the increasing awareness of climate change and its detrimental effects, both consumers and employees are also becoming more conscious of choosing businesses with a commitment to sustainability. Therefore, forward-looking companies should start taking practical steps to reduce their carbon footprint, in order to retain the interest of their consumers and employees.
How can industries/companies ensure these are not merely token efforts (e.g., "greenwashing")? What role will tech play in ensuring impactful green tech?
Incidentally, greenwashing is also an important topic raised during COP27, placing a significant emphasis on the accountability of governments and corporations that have declared net-zero pledges. To reinforce the commitment of non-state actors to their pledges, a High-Level Expert Group from the United Nations (UN) has convened to come up with a report detailing their recommendations and steps to prevent dishonest climate accounting and ensure transparency in the sharing of plans and progress on decarbonization efforts.
To this end, there is a need for effective testing on environmental contamination to verify the information provided by businesses and hold them accountable. This is where deep-tech can help. Relying on electrochemistry, cloud-based data management and AI analytics, Aprisium provides sustained contamination management using technology developed by the Agency for Science, Technology and Research (A*Star) in Singapore. Their solutions are supported by interactive dashboards, complete with comprehensive data visualization, offering pre-emptive insights and analysis that can help industries and corporations measure, monitor, and mitigate potential areas of contamination.
By adopting an accessible and low-cost solution like this, companies may be more willing to adopt regular testing and make better decisions to protect their vulnerable areas from potential contamination, thereby ensuring better public health, safety, and a greener environment.