HR department and carbon neutrality in one sentence? When I raise this topic in public forums, people raise eyebrows and simply cannot fathom the importance of HR's role in helping a company achieve its carbon-neutral goals. But the fact is HR will play a foundational role for any net zero transformation to succeed.
In general, businesses understand it is imperative for social responsibility, productivity, and profit to go hand in hand. Despite increasing net-zero pledges, reports show that at just 0.5 percent, the global rate of decarbonization in 2021 was at its lowest level in over a decade.
According to the United Nations Environment Programme, circularity, and sustainable consumption and production patterns are key to climate change, but it is yet to be at the center of business strategies. Industry experts have now been asking how to put carbon neutrality at the top of the transformation agenda. We see that HR departments have long been regarded as inconsequential in our path toward carbon neutrality. However, the human factor is the key to ensuring change.
HR is the beating heart of sustainable business transformation
On top of innovating for greener products, businesses look to enable green transformation by rethinking value chains and closely looking at the cycles to create, reuse and recycle products. At the same time, very importantly, they need to involve employees to abandon habitual behaviors. Keeping the HR department's strategic involvement, businesses can include employees from the beginning of their journey, while making them aware of how individual contributions matter, conducting sustainability training, and efficiently communicating green changes to them.
In general, HR is concerned with topline sustainability initiatives which essentially include tactical measures including training and green initiatives like 'plant a tree' day. Even though these are important, what gets left out is a strategic approach to driving a sustainable business transformation effort.
This essentially requires HR to go back to the rule book and drive change across the value chain. The key challenge for them is to enhance employee behaviors that support sustainability commitments, which is why establishing clear communications campaigns at scale is a must. HR must break down the business units and put themselves in the employee's shoes to identify what role they can play in driving the company's carbon neutrality agenda.
Taking an objective and deeper approach can lead to the creation of better plans to encourage employees towards becoming the company's net zero champions. What's needed is a clear roadmap, opportunities, and impact assessment for each department and each individual within the organization.
Why carbon neutrality needs the people factor to succeed
Covid has kicked off the remote work trend and many companies are choosing to stick to it or make it a part of their acceptable HR playbook. Having measures in place that encourage limited business travel, commuting to work through public transport and less use of paper all add to a company's sustainability measuring cup.
Simple, conscious acts like switching of lights while exiting a conference room – if every employee does so across geographies – cannot be ignored. But like I said, over and above these, it is important to think strategically and embed sustainability in employee mindsets to mirror the change in business processes and models.
Dealing with a reluctance to change is key in ensuring any transformation is a success. A recent KPMG study showed leaders anticipate more than half of the workforce to resist these changes with business model changes required to meet net-zero targets. This is likely because this transformation requires employees to unlearn and relearn concepts, products, and processes.
As with digital transformation, employees need to adapt to digital ways of working, and learn new digital skills, with any green transformation they'll need to adapt to the greener processes and reorganize workflows.
One way to solve this is to bucket different employee profiles depending on their generation and work experiences. For instance, the younger generation or those at earlier levels may generally be more inclined to work for a company with a strong sustainability vision, while the older employees who are tuned in a particular way may be resistant to change. But this might not be true all the time and there are variables even between these two broad buckets. Human behaviors are tough to change which is why a concerted effort is needed to do so.
Especially in the current circumstances, with the economies and employees stepping out of covid and into an impending recession, their resilience levels have been greatly tested, and change as well as uncertainty have impacted many psychologically. It is important to acknowledge these sensitivities and struggles while driving any change mission. Coaching and channels for open communication can be used as tools to support organizations spearheading green transformation.
Broadly speaking, at this moment, the Asian workforce has awakened to ESG, even though there are contrasts between countries within the region. As ESG investments increase and companies advance in their sustainability efforts, I expect the following year will be key for people managers to play a more defined role in shaping a company's net zero transformation efforts.
---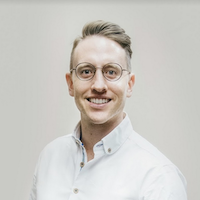 Tim MacCartney is Senior Vice President, CoachHub Asia-Pacific. Tim is a business builder presently charged with introducing CoachHub, the Digital Coaching Platform, to leading organizations in the Asia-Pacific (APJ) region and building a world-class market-facing team. Prior to joining CoachHub, Tim led the Korn Ferry Digital HR-tech business as Senior Client Partner and APAC Regional Director overseeing a dispersed team in 12 countries, to introduce and embed KF Digital's workforce transformation and leadership capability assets. Tim joined Korn Ferry through their acquisition of Miller Heiman Group, the world's leading sales performance and technology company, where he was Managing Director APAC. Tim has held prior regional general management and sales leadership roles at GlobalData, and CEB, now Gartner. In all his international roles, Tim has successfully scaled products and go-to-market models to achieve growth.
TechNode Global INSIDER publishes contributions relevant to entrepreneurship and innovation. You may submit your own original or published contributions subject to editorial discretion.