It comes as no surprise that the pandemic has brought about significant changes to the way we live, work and operate. In particular, we've seen it fuel an acceleration of companies' commitment to emission reduction, diversity & inclusion, and many other ESG-related initiatives. With climate change being at the forefront of ongoing challenges globally, it has become clear that incorporating ESG policies into the fabric of every business has become a "must-have" to ensure they stay ahead and weather the current economic conditions sustainably.
Despite this understanding, a recent CDP report highlighted how just 8 percent of APAC companies have net-zero targets, many of which have been set for 2050 and beyond. Unfortunately,  this is not good enough and there is an urgent need for companies to take more urgent and decisive action to make real change.
ESG is undoubtedly a complex domain – from the sheer amount of operational data that companies need to look at, to the increasing number of regulations and ESG frameworks. Staying on top of this moving ESG landscape has become a daunting task. As digital transformation continues to rapidly transform ESG management, harnessing SaaS-based solutions can deliver simplicity and efficiency for businesses across industries.
But how are these solutions really making an impact on businesses in the region?
Strategic insights, reports, and benchmarks
To understand the impact of SaaS-based ESG solutions, we must first understand their purpose. These solutions are designed to help businesses reduce their ESG risks, manage disruptions, and to capture opportunities in the transition to a sustainable-growth, low-carbon economy. Companies are given the key to taking charge of their ESG performance and market perception with the help of advanced AI capabilities, insights, and strategic advisory.
Harnessing these solutions allow businesses to set realistic targets, customize their reporting framework with specific KPIs and automate their data collection. With deeper and more strategic data-driven insights, businesses become better equipped to make proactive decisions rather than reactive long and short-term ESG decisions.
The source of truth
One of the most common challenges we hear from financial markets is the difficulty to access reliable, comparable, and transparent ESG information about the companies they invest in.
From the point where an energy bill is sent to a company, to where it lands in the hands of a financial institution in the form of an emissions report, a lot can happen. This leads to increasing defiance towards ESG claims as the chain of custody is weak – resulting in possible greenwashing.
Government bodies like MAS in Singapore have announced updated ESG guidelines to reduce the risk of greenwashing and for retail investors to better understand the ESG funds they invest in.
Digital solutions are the missing piece to the puzzle and an answer to such measures as they can ensure full transparency in the chain of custody, from the point of origin to the point of consumption. The resulting KPIs of an organization can be easily audited, ensuring a higher level of confidence and transparency.
Providing real time solutions
If there's one thing that businesses gain from SaaS-based solutions, it's the ability to benchmark data and create a competitive advantage for businesses. Organizations often struggle to meet their sustainability targets because they still have not figured out how to adequately measure the performance of their initiatives.
In fact, 93 percent of business leaders are facing major challenges in making progress on sustainability and ESG – this includes finding the right data to track progress, and time-consuming manual processes to report on ESG metrics. Lacking access to real-time insights results in the inability to create, control, and communicate their sustainability journey.
The right solution provides businesses with the ability to benchmark their performance in real-time, allowing them to identify risks and opportunities with both competitors and suppliers through a machine learning engine. Also, with access to carbon footprint calculations and a myriad of impact statistics, companies are able to effectively improve their strategies based on the available data.
Business not as usual
SaaS-based solutions have the potential to radically change the way companies manage their ESG initiatives. The historical manner in which companies are measuring their impact through manual data collection and spreadsheets has proved inefficient and is a strain on the resources they could be using to move the needle.
Sustainability teams are often frustrated with the time required to collect data, leaving little room to work on projects that can generate a positive impact or mitigate their company's risk exposure. This is not a sustainable structure for them and the status quo needs to be broken.
Through the use of digital workflows, sustainability teams can save a significant amount of time while consolidating all of their ESG data in one place. Instead of the traditional yearly overview of their performances, businesses are now empowered to manage their KPIs in real-time, derive insights for decarbonization opportunities, and benchmark against their industry peers.
Good governance in practice and strong ESG performance showcased through reporting will not only attract new investors but also provide businesses with new sources of financing such as green bonds and sustainability-linked loans.
Taking the right steps forward
The challenge businesses are often faced with when starting with ESG is "where do I start?" and once they kickstart and embark on their ESG journey, the question then becomes "where do I go from here?".
As the world continues to move towards embracing digitalization across all facets of our lives, businesses will inevitably need to look at furthering ESG integration through the use of technology. For this, they will require a framework that is already in place and ready to use. With the effective and customized application of SaaS-based solutions, businesses can streamline and future-proof their ESG and digitalization efforts provided that the solution they choose to adopt is open, scalable, and transparent.
Adopting a long-term lens to ESG with SaaS–based solutions will allow businesses to truly understand the impact of the upcoming changes in the ecosystem and navigate the risks and opportunities that come their way.
---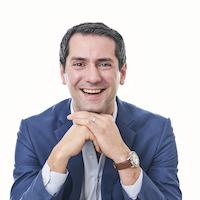 Quentin Fouesnant is the Managing Director at FiscalNote ESG Solutions.
TechNode Global Insider publishes contributions relevant to entrepreneurship and innovation. You may submit your own original or published contributions subject to editorial discretion.
BEYOND Expo | How does ESG create opportunities for capital markets?