Insights into providing a better education for students in Indonesia through distance learning even with limited internet connectivity
Since the pandemic, we have been forced to live 'online'. We not only work online, but we also socialize online, and many students today have to learn online. But what do we do when most students neither have adequate internet access nor sufficient funds to participate in online learning?
The evidence is shocking: 94 percent of Indonesian students consider distance learning costly, and 6 in 10 schools do not have adequate internet access to learn online. A recent 2020 survey states that 7 in 10 students today are learning through low-data apps like WhatsApp, sometimes having over 10 WhatsApp groups to manage all their subjects and activities. While we witness a frenzied race in urban areas toward digital learning, many other students in the numerous non-urban areas have been left behind.
The reality of digital education in Indonesia
The education problem faced in Indonesia is that of learning inequality. While we have made improvements in enrollment, students receive vastly different access to quality education in their formative years,  depending on socioeconomic status and distance to urban areas.
Furthermore, Indonesia still struggles with digital infrastructure, with 54 million students in 220,000 K-12 schools spread across 17,000 islands nationwide. With its inadequate communication infrastructure, Indonesia has also experienced significant learning loss as the pandemic has exacerbated existing inequalities.
There are multiple causes attributed to the learning inequalities and "broken links" that students in Indonesia are experiencing. Firstly, digital educational content can be difficult to find, especially within a minimal budget. With 94 percent of students considering distance learning costly and inaccessible, a solution must be deeply localized to the daily learning curriculum and the digital curriculum should be affordable and easy to access.
Teachers also play a crucial role – but digital literacy is still growing. The Ministry of Education and Culture estimates that 70 percent of students are still learning remotely through Whatsapp, relying closely on their teachers.
To be prioritized in the classroom, a solution must meet teachers where they are at and address the core teaching needs instead of sidestepping them. We need a solution that begins with building digital literacy and meets the user where they are at today.
Moreover, Internet access in Indonesia is unequal and of poor quality. The Indonesia Central Statistics Agency states that access is only 21 percent in lower-income areas, as compared to 93  percent in higher-income areas. With internet speeds consistently ranked lowest across countries, it is inadequate for online learning, and hence an effective solution must therefore also work without the use of the Internet.
Many players are trying to solve this, but it's a challenging problem
Solving the digital education problem in Indonesia is no easy task. A 2020 MoEC & UNICEF survey stated that while 4 out of 5 students were aware of online EdTech solutions, none of them had ever used them themselves, largely due to affordability and issues regarding internet accessibility.
A significant government budget has also been allocated towards helping students, such as the deployment of $270 million in 2021 for Chromebook devices to support students and their online studies. However, this is a challenging problem, as these devices require adequate infrastructure to be well utilized. Due to the abovementioned "broken links", teachers and students that reside in rural areas still tend to find themselves underserved.
The problem is not only challenging but massive. As we wait for digital infrastructure to be ready and affordable, many students are left without proper digital literacy. As an archipelago of over 17,000 islands with over 50 million students and 240,000 schools, any nationwide solution in Indonesia that requires digital infrastructure to be ready will face significant challenges in terms of scaling.
So what is causing the gap? Building digital infrastructure is a costly, long-term, and complex task — while the need for digital literacy in education is immediate, urgent, and highly important in today's society. An urgent solution is required to solve this problem at hand without us having to wait for adequate infrastructure to be set in place.
The future of education — going digital without the Internet
The good news is there are several solutions available to help mitigate the loss of learning opportunities due to the lack of proper infrastructure. EdTech solutions should focus on serving the needs of the underserved, by helping to provide apt structure and resources that continue to empower students and their learning, even without access to the internet
One such way is to provide learners with access to digital curriculum content available entirely offline. At KIPIN, we've worked with over 1,200 schools and over 250 schools in low-internet areas through Kipin Classroom, a portable educational wifi device capable of distributing over 60,000 books, videos, quizzes, and assessments without an internet connection, to help schools run their everyday curriculum learning.
Providing students with access to a digital library is a step forward in ensuring the continuation of learning. With such readily available materials made portable and available offline, students can continue their learning anywhere. Furthermore, using digital resources reduces the need for traditional textbooks, easing the burden on parents and students to purchase the required learning materials yearly by at least 30 times.
With access to such materials and shifting away from the traditional method of teaching and learning, schools should look to equipping teachers with the adequate skills to conduct digital learning programs. Empowering teachers with the skills and tools to create, conduct and manage lessons through digital technologies will no doubt go a long way in providing quality education for all.
The new era of education requires students, teachers, and schools to begin their journey towards digital literacy today — every second that they waste, the gap widens. Let's work towards solutions that meet students and teachers where they are at today and build a more digital education possible — even without the internet.
---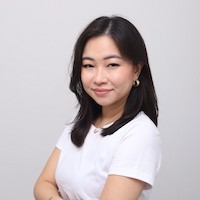 Steffina Yuli is the Chief Business Officer of KIPIN, an EdTech B2B2C company in Indonesia with the vision to democratize learning nationwide. Kipin provides 'hybrid' edtech solutions, enabling equal access to educational content and learning — with or without internet access.
TechNode Global INSIDER publishes contributions relevant to entrepreneurship and innovation. You may submit your own original or published contributions subject to editorial discretion.
Now on its third year, the ORIGIN Innovation Awards draws inspiration from the United Nations Sustainable Development Goals (SDGs) and seeks to recognize and celebrate exemplary entrepreneurs, businesses, investors, and innovation ecosystem drivers that embody the spirit of outstanding innovation and are actively promulgating sustainability in their business practices.
Metaverse will play a key role in HealthTech, patient care & collaboration, says 8chili's Aravind Upadhyaya [ORIGIN Innovation Awards Q&A]