In March, Apple announced that a subscription service for iPhones is on its way, so what does this mean for the future of electronic consumption and why is this the right way forward for a more sustainable future?
The circular economy is expected to be valued at $4.5 trillion by 2030 by The World Economic Forum, 2022, as this game-changer allows the growth of the economy without introducing new resources which plays a crucial role in preserving the Earth's limited natural resources. The human population is expected to hit 8.184 billion by 2025 with a fast-growing middle income with huge consumer demand for electronic goods.
We are already feeling the effects as a shortage of important metals and supply chain disruption meant that we should start thinking about maximizing every electronic manufactured instead of treating it as a consumable to be disposed of every 2-3 years.
E-waste is also setting new records with the world generating 53000 kg of e-waste – an average of 7.3 Kg per capita in 2019 and only expected to worsen, increasing by 38 percent globally to 74,700 Kg in 2030.
Those stats are enough for us to start re-thinking the entire model of how we procure, use and recycle tech devices for both consumers and businesses.
Enter Device-as-a-Service or DaaS
DaaS is a new way to use a consumer tech device by treating it as a subscription service rather than outright ownership. This monthly payment model means that you never truly own the device but receive the benefits of using the device as long as you pay your subscription bill. Most of the time, through a subscription service, you will get to enjoy some perks and promotions that come with the provider as well.
Why should consumers and businesses apply DaaS?
1. Ownership is overrated
Sure, it feels good when you purchase the latest iPhone paying for it in full or via an installment with your credit card provider. The dopamine wears off after 6 months and you find yourself carelessly handling the device and the love is lost, unlike the first time you unbox the phone. When you are done with the phone, trading in and purchasing a new phone is another time-consuming process that one needs to grapple with, not to mention the realization of how much your device has depreciated during the time of use.
This cycle repeats every 2-3 years or it could be a yearly affair for some. Consumers are also the last group of users that you can expect to dispose of the electronic waste properly.
2. Leasing forces consumer responsibility
Leasing and rentals exist in the property and automobile sector and very often the responsibility of lessee when it comes to the use of the space or product significantly changes to one of exercising greater care. Imagine staying in a hotel or renting a car, the fear of getting even a small scratch or damaging furniture in a service apartment is real because it is not yours. Extending this to devices brings the same set of rules which is to use with greater care.
3. Technology helps with an effective circulation of devices
Lendor is one such platform that facilitates the tech device needs with variety and ease and helps them to go green simultaneously. We cater to both B2B and B2C customers with our short-term (days & weeks) and long-term (months, years) rental plans. By practicing quick and comprehensive KYC (Know Your Customer), it allows for the maximizing of utility and value of each device fed through the platform.
4. The price you pay is almost the same
It is easy to forget how fast electronic goods depreciate. As soon as you open the latest smartphone purchase, it depreciates 20 percent. At the end of 3 years, it loses approximately 80 percent of its value. Tech devices are in no way an investment asset but a liability. Subscriptions let you have a transparent view of how much it really costs you. A $2,000 laptop on Lendor would cost $58/month over 36 months and if you are savvy about money, you could use the $2,000 to make your monthly subscription worth it.
Undoubtedly, circular tech helps to reduce e-waste by encouraging the reuse of well-functioning technological gadgets and maximizing their value. Instead of treating every electronic as a consumable to be disposed of every 2-3 years, we should start thinking about maximizing every electronic manufactured. Consumers are slowly but surely changing their mindset to practice more renting and less purchasing in a bid to waste less while DaaS is the way to go for businesses.
As the Lendor team looks forward to scaling our business in the upcoming years with expansion into Thailand on its cards by Q3 this year, we are encouraged by the early signs to continue championing sustainability in the circular economy space.
---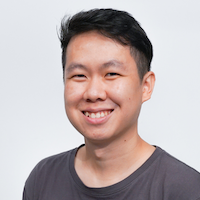 Wei Zhang Chuan is Co-Founder and Chief Executive Officer of Lendor, a circular platform for tech devices.
TechNode Global INSIDER publishes contributions relevant to entrepreneurship and innovation. You may submit your own original or published contributions subject to editorial discretion.
Now on its third year, the ORIGIN Innovation Awards draws inspiration from the United Nations Sustainable Development Goals (SDGs) and seeks to recognize and celebrate exemplary entrepreneurs, businesses, investors, and innovation ecosystem drivers that embody the spirit of outstanding innovation and are actively promulgating sustainability in their business practices. Nominations are now ongoing.
Singapore-based Lendor appoints Jo Olivia Lee as COO to lead expansion to Thailand and South East Asia