InsureTech Connect Asia (ITC Asia) is back with an in-person event from 7 – 9 June 2022 in Singapore! Get ready for an enriching 3 day conference that will showcase the latest insuretech innovations, world-class content, networking and meetings with the best minds across the APAC insurance ecosystem.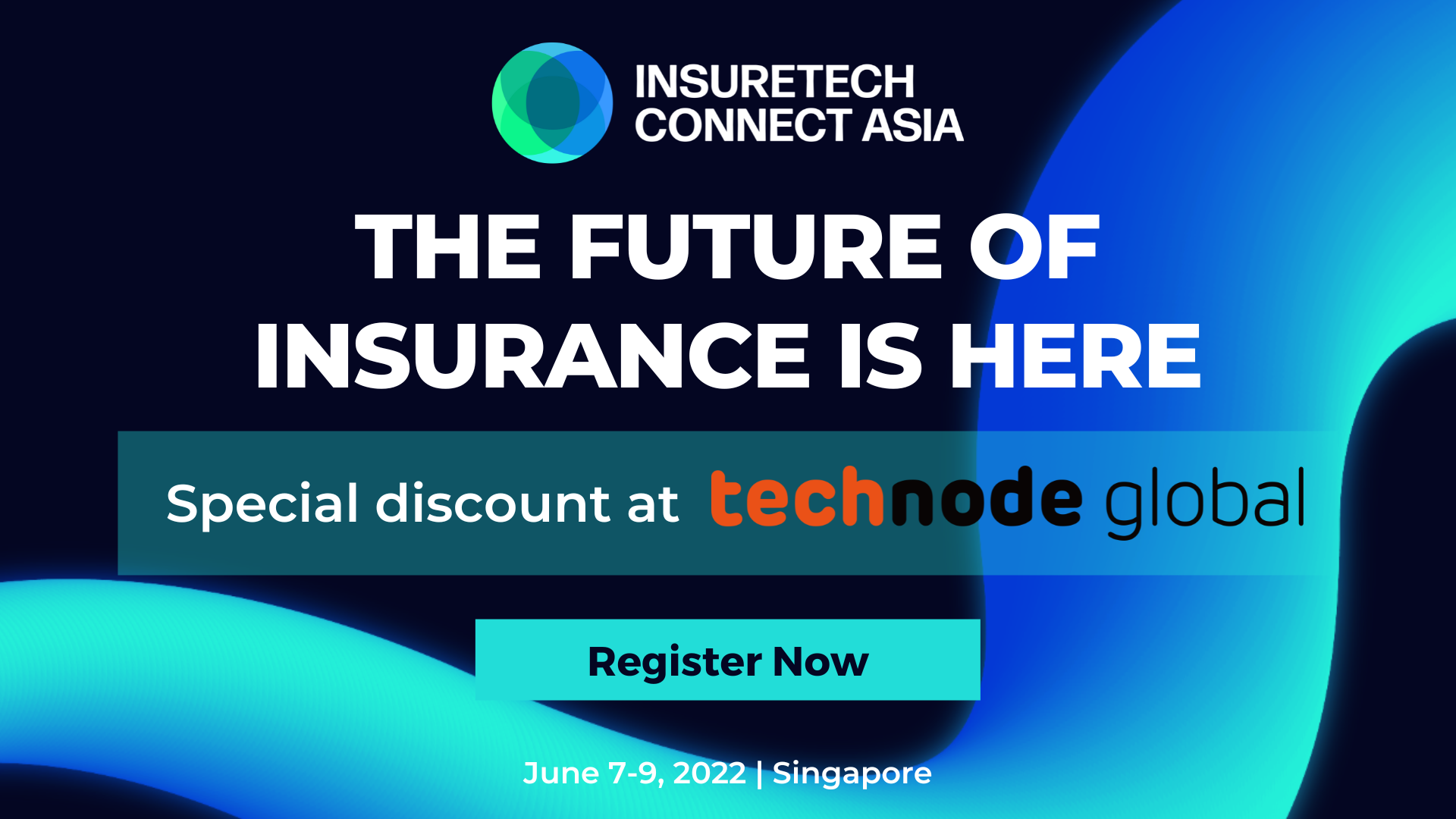 Get 20% off current prices when you use the promo code: TNG20.
What is InsureTech Connect Asia?
InsureTech Connect Asia (ITC Asia) is the region's largest insurtech event – offering unparalleled access to the most comprehensive and global gathering of tech entrepreneurs, investors, and insurance industry incumbents.
Over the course of three days, the industry will convene to showcase new innovations, to learn how to increase productivity and reduce costs, and ultimately to enrich the lives of policyholders. The superlative networking, with tens of thousands of meetings, is one of the hallmarks of an ITC event.
WHO SHOULD ATTEND?
Industry Execs
•  Connect with entrepreneurs and explore commercial relationships.
•  See the leading edge across all categories, including Property & Casualty, Life, Health, Small Business and Specialty.
•  Engage with your fellow insurance industry leaders — 70%+ of whom are VP & above.
Entrepreneurs
•  Network with investors, fellow innovators, and develop partnerships with leading participants in the industry.
•  Learn what investors across the globe are eager to fund.
•  Understand the mindset of the industry and learn about where the market is heading.
Investors
•  Gain visibility into companies across the full range of stages and strategies.
•  Understand the competitive landscape and the mindset of likely acquirers across the globe.
•  Meet thought leaders and leave with deep insight into the forces shaping the industry.
To enjoy 20% off, use promo code: TNG20.
Register now to secure your spot: