E-commerce has been a driver of growth in this post-pandemic environment. In this TechNode Global Q&A with Per-Ola Röst, Co-Founder and Chief Technical Officer at Rainforest, we learn how e-commerce aggregators are delivering consumer needs without the need to rebuild from scratch.
Amazon is a good example of this–continuing to see an increase in the number of third-party sellers joining the platform, with its total third-party sales for the first quarter of 2021 at 55 percent, compared to the 52 percent during the same period in 2020.
While online retailers saw demand for products grow and an uptick in sales during the pandemic, it has also brought about other challenges, such as logistics and supply chain issues. Many could not scale efficiently even with increased demand due various bottlenecks in their growth journey. Thus, aggregators are trying to identify these potentials early, acquire them, and consolidate them into their own e-commerce powerhouses while helping them scale.
E-commerce aggregators are well-positioned to fill a crucial market gap – they provide back-end resources to help marketplace sellers and businesses expand internationally, and many sellers reap benefits such as supplier networks, expansion and growth, streamlined back-end operations and processes, and more. Globally, roll-up companies have raised at least $7 billion this year so far (according to Marketplace Pulse).
The e-commerce world is also paying close attention to this growing industry trend, especially in Southeast Asia where e-commerce aggregators are starting to pop up, and set to shake up the e-commerce space in unprecedented ways.
In our conversation with Röst, we learn how Rainforest is leading Asia Pacific's burgeoning e-commerce aggregator scene. In just months following its inception in 2021, the company has seen significant milestones, including successful multi-million funding rounds led by renowned venture capitalists such as Nordstar, Monk's Hill Ventures, and Insignia Venture Partners; and a couple of new acquisitions doubling the size of its current portfolio.
In September, the company also announced a $50 million fund to acquire direct-to-consumer e-commerce brands which sell on Amazon.
"The most needed innovation for microbrands in Southeast Asia (SEA) is a centralized, seamless, cross-border fulfillment solution," Röst tells TechNode Global.
"Operating microbrands in SEA today is a complex venture from an operational perspective. Compared with Amazon's PAN-EU fulfillment program — allowing brands to unlock the entire EU market, offering two-day delivery time to a few hundred million consumers. The program is also fully automated for the brand – from moving stock between countries to storage and fulfillment."
Read on for more insights from Per-Ola Röst, Co-Founder and CTO at Rainforest.
What are the trends driving innovation in the e-commerce industry today, particularly in the Asia Pacific region?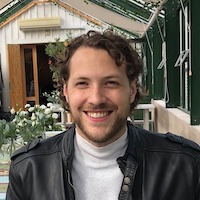 One is the shift of consumers from traditional retail brands to microbrands selling products directly to consumers. This D2C model is very cost-effective, and small brands are able to tailor to more niche customer demand, and at Rainforest we have seen the growth of these brands first-hand. Another trend in the last few years, which has been an enabler of micro brands, is around fulfillment and cross-border delivery. This is especially true in the western markets – in North America and Europe where Amazon has led the way.
For example Amazon's PAN-EU fulfillment program — allowing brands to unlock the entire EU market, offering a two-day delivery time to a few hundred million consumers. The program is also fully automated for the brand — from moving stock between countries to storage and fulfillment. There are a lot of marketplace platforms in Southeast Asia, but so far there is no similar solution in sight. Granted there are some unique challenges in SEA, like the geographical and regulatory landscape.
What is the impact of supply chain diversification in e-commerce and other industries?
Both the Trump-era tariffs and especially the COVID-19 pandemic were a wake-up call for many e-commerce businesses in regards to supply chain diversification and I think most businesses were unprepared for the disruptions that followed. At Rainforest, we are working to diversify our supply chain, but it's very challenging and time-consuming.
I am of the belief that the current disruptions are temporary and the cost and reliability should normalize in 2022. So our efforts for diversification are mainly around future disruptions than solving the current situation.
What are three key challenges that startups or innovators face in this post-pandemic environment?
For most e-commerce businesses, the pandemic drove massive growth as consumers turned to the internet for shopping. And what we see is that these businesses are also doing very well in 2022. In the past year or so, consumers have slowly shifted back to physical stores, but I believe that much of the shift to online shopping is here to stay. Especially, since I don't think we will get rid of COVID-19 anytime soon. The key challenges now are inflation (rising costs) and geopolitical instability (Ukraine/Russia).
Kindly share Rainforest's strategies in addressing such challenges?
In a high inflation environment, the most successful e-commerce brands will be those who can pass on the rising costs to the consumers. When Rainforest is looking for brands to acquire, we specifically look for brands with a leadership position in the market, or with a very unique selling point as we believe these brands have more flexibility around increasing the sales price towards consumers.
What will be the next big thing in e-commerce?
In SEA, it's an FBA-like program. See first question.
Can you share some interesting data or case studies that are a good example of how technology can bring about impactful change amid today's business environment?
The increased shipping cost and lead times during the pandemic put pressure on businesses to reduce their working capital. At Rainforest, we deployed technology to give the organization full transparency of our supply chain, helping us take better purchase decisions, consolidate shipments, and optimize cost. But most good inventory management tools are enterprise solutions, and therefore not available to smaller e-commerce brands due to cost. I believe we will see a lot of innovation in this space moving forward with smaller, tailor-made solutions brought to market.
Convergence between marketplaces & social media will continue in e-commerce, says Intrepid CEO Jasper Knoben [ORIGIN Innovation Awards Q&A]