Most of us, when we think of CEOs, naturally think of men. When we think of women, we naturally think of a person who is taking care of children, cleaning the house, preparing meals, washing dishes, and grocery shopping. This creates the idea of stereotypes. Stereotypes lead us to make inappropriate generalizations and misrepresent reality.
Where do we get the idea of stereotypes?
Today, media plays a major role in shaping our society and also influences many of our thoughts and decisions. Media frequently promotes both positive and negative messages to society. Sometimes advertisers are using fabrications to persuade audiences to one side; this creates problems in our society.
Generally speaking, social stereotypes are generalizations we make to different categories or groups of people. In the above example, stereotypes create relatively negative perceptions of women's overall leadership competence. Women's traits often appear as appreciative, emotional, sensitive, warm, and sympathetic. Men's traits are often seen as dominant, aggressive, tough, unemotional and rational, and confident.
According to the United Nations, 750 million women and girls alive today were married before the age of 18, one in five women have experienced physical or sexual violence in the last 12 months, and 23.7 percent representation of women in political offices.
International Women's Day (March 8, 2022) raises awareness for women to fight for gender parity, encouraging women to get support from the organizations that help women globally. This is the day that we are celebrating the historical, cultural, and political achievements of women. We are also taking action against gender inequality around the world to empower women and girls to have a voice and be equal players in decision-making.
As we come together and stand for equality, this year, we are taking the term #BreakTheBias to the next level by highlighting the importance of challenging biases and misconceptions in the interest of creating a more inclusive and gender-equal world.
According to data, small- and medium-sized companies run by women entrepreneurs are often of a smaller scale and scope than firms owned by men. This brought attention to Southeast Asia regions to take action, it seems like today Southeast Asia is becoming a home to some of the highly valued companies led by women.
The world is changing. International Women's Day is more important than before, as we are seeing companies that embrace a culture of empowering women to achieve balance, fulfillment, and success and become the champions of our world. Many webinars are being hosted to promote the leadership journeys and take control of our careers, or work-life- balance integration, which inspire the community and show how women are valuable in today's society.
Today, as we come together, women are standing up for equal rights, which leads to the rise of gender bias issues. According to a new global study by executive search firm Heidrick & Struggles, they found that the number of women CEOs doubled in the first half of 2021, which has been tremendous growth when it comes to females in senior management positions.
To continue to help forge positive change for women, including running a campaign, hosting an event, donating to a female-focused charity, or joining women's support groups. These will help increase the visibility of women's achievements and appreciation. With the rise of female empowerment, we hope to create a positive impact on society by gaining networks, boosting our confidence, and empowering one another.
---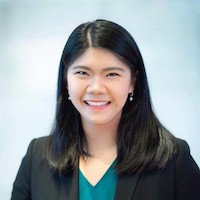 As an early employee of TechNode Global in Thailand, Alex Chatpaitoon is working as Community and Partnership Lead. Alex joined us from the Plug and Play Tech Center, where she has spent the last 5 years in startup accelerator programs, building startup community, and marketing strategy. She earned a Masters Degree in Psychology and Bachelors of Science in Marketing in the United States. Alex has since returned to Bangkok to apply her international outlook to help startups achieve their business goals.