Artificial intelligence has successfully–if subtly–entered mainstream consciousness in the form of solutions that optimize how we do business. According to Deloitte, for instance, one way through which AI has become relevant is by unlocking the value from data and knowledge. Algorithms and tools provide cognitive solutions that generate real value. AI provides next-level insights, particularly a way to make better and faster decisions in any given setting.
This leads to a better understanding of customers, and thus one could optimize decisions and business processes–all with machines crunching and actively learning from the multitude of data points. Thus, it is no longer viable to make decisions based on past data, but this can even be done in real-time.
In this TechNode Global Q&A with Miranda Huang, Business Analysis Lead at Dayta AI, we learn how such AI applications can lead to interesting real-world results, and how this enables businesses to shift away from trend- or history-based analysis and let automation optimize such decisions.
A winner at the Startup – AI category of the 2021 ORIGIN Innovation Awards, Dayta AI is a platform that aims to become an all-in-one total solution for operators to collect, analyze, and interpret big data. The company provides insightful retail analytics from the use of visual data, with applications ranging from retail stores, shopping malls, events and exhibitions, and commercial buildings, among others.
What are the trends driving innovation in the Asia Pacific region today, particularly relevant to AI?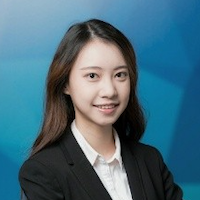 Asia Pacific region businesses are very consumer-focused. AI is a perfect technology to help businesses understand consumers better, and also for consumers to receive better, personalized services. AI in this case plays an important role in creating the virtuous cycle.
What are three key challenges that startups or innovators face in this post-pandemic environment?
End users/ adapters are overall more risk-averse during the post-pandemic times;
End users/ adapters lack the funds to adapt to new technologies;
It's much harder for startups/innovators to get investments to sustain the business.
What are your company's strategies in addressing such challenges or enabling your portfolio companies/community partners to navigate these?
We've tuned our focus to big property management companies instead of focusing on SMEs given that big enterprises are more willing and capable of piloting innovation under post-pandemic situations. We also offer POC projects to our clients to convince our users better of the actual benefits of adopting AI technologies.
As for investments, we have reached out to more investors (including overseas investors), proactively join more accelerator programs/exhibitions/sharing to connect to more investors' networks. We have successfully closed our funding round last month.
What is the impact of community on innovation?
Having a community increases the speed and quality of innovation. We are all limited in our own ways of thinking, but together, we can create much more. One simple response from others might be able to inspire the entrepreneur to turn a thought into a million-worth startup idea. This is the power of knowledge and thought exchange, and also such a good way to bring a better society for everyone to live in.
Can you share some interesting data or case studies from your portfolio or partners that are a good example of how technology can bring about impactful change amid today's business environment?
Consumers' habits have drastically shifted after the pandemic. As a result, making business decisions based on experience/past data is no longer effective. By adapting to our service, Cyclops, businesses can understand the consumer's behaviors, store traffic, and demographics on a real-time basis, simply just through surveillance cameras. One of our shopping mall clients has made effective marketing and promotion changes based on our data, which shows that consumers weren't gathering around and paying attention to the promotion signages. The change results in a huge increase in mall traffic and sales for the upcoming month.
If you could describe your company's goals in a few sentences, what would it be?
Post pandemic situation not only brings challenges to traditional businesses but also startups and innovators. But here at Dayta AI, we choose to view challenges as opportunities to grow and thrive. By adapting to the changes, every startup has the chance to ride on the technology trend and succeed.
For LionsBot, human-centered AI ensures that tech can make the most impact where it matters [ORIGIN Innovation Awards Q&A]