MyCloudFulfillment, an order fulfillment service provider in Thailand, has raised $7.4 million Series B fund from Thailand logistics firm JWD Group and Siam Commercial Bank subsidiary SCB 10X for regional expansion.
The funding will be mainly used for improving warehouse and service capability, expanding the management and software development team, and expanding its service to neighboring countries, MyCloudFulfillment Co-Founder and Chief Executive Officer Nithi Satchatippavarn said in a statement.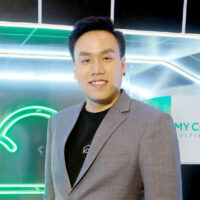 "This round of investment is a significant step for us. Not only just the money to boost our growth, but we also get strong partners to help us in client growth, warehouse development, and service expansion. JWD is a major logistics company in the Thailand stock market, and SCB is very proactive in transforming its service for e-commerce. The synergy between MyCloudFulfillment and JWD brings the best of two worlds," he said.
MyCloudFulfillment is the one-stop order fulfillment company that provides fulfillment service equipped with OMS and Warehouse Management System. It enables stores to manage, store, pack, ship the products and automatically connect APIs with e-commerce platforms (Lazada, Shopee, etc.) through flexible services. It offers customizable fulfillment services, including special packing, product QC, and value-added packing, while also offering supply chain management, order management, and data analytics for business decisions.
According to the statement, during the first half of the year, MyCloudFulfillment has enjoyed consistent growth in orders with the latest figure recorded at 300,000 orders per month, a triple leap from the same period of last year.
Apart from the company's three existing warehouses located in Ladkrabang and Rangsit with 10,000 square meters of space in total, the fourth warehouse facility located in Min Buri with more than 6,500 square meters of space is added as part of its expansion through the collaboration with JWD Group. The new warehouse is set to fulfill up to 30,000 orders at maximum per day.
According to Satchatippavarn, MyCloudFulfillment will take responsibility in warehouse management systems (WMS), order management systems (OMS), and operation, while JWD will take charge of capital expenditure investment and infrastructure.
"With JWD's strength and expertise in traditional logistics, it will help us speed up our new warehouse setup and expansion, while we help JWD services full-scale order fulfillment to its clients and turn-around its warehouses right away. Moreover, we can combine SCB 10X financial tools with our order management system to help our clients manage their shops and payments easier than it has ever been," he said.
Meanwhile, JWD Chief Executive Officer Charvanin Bunditkitsada sees great potential in e-commerce order fulfillment and warehouse expansion capability from MyCloudFulfillment.
"That is why we have good confidence in investing in the company, which will have high growth in response to the growing trend of e-commerce," he said.
According to Bunditkitsada, JWD has long gained experience regarding logistics both domestically and internationally, and it is also equipped with the readiness in terms of the logistics infrastructure and different types of warehouses in key strategic locations serving across industries. Its customer base also covers every industry group.
"When combined with the expertise of MyCloudFulfillment with its software technology as its major asset, we can connect with every online platform and do data mining, enabling seamless back-office's order management. This helps JWD to start running Order Fulfillment Service within 2 months," he said.
He opined that the partnership helps both parties speed up e-commerce fulfillment expansion, boost competitive advantage and refine the best state-of-the-art operation that will hold the legacy of great service mind.
Due to COVID-19, SCB 10X Chief Venture and Investment Officer Mukaya (Tai) Panich is also seeing accelerated adoption of digital lifestyle by consumers and digital transformation by corporates.
"In the past 2 years, we have seen the rapid rise of social commerce and e-commerce in Southeast Asia, as more people go online. Startups that enable social commerce and e-commerce like fulfillment and logistics firms will continue to greatly benefit," he said.
As a seamless one-stop fulfillment provider offering inventory storage, order packaging, and last-mile delivery to e-commerce, social commerce, and omnichannel businesses, he believed MyCloudFulfillment is the key critical enabler of today's social commerce and e-commerce trends.
Thailand hobby-focused commerce startup Mercular extends Series A fundraise, ropes in Thai retail conglomerate Central Retail