Thailand-based payment gateway Omise launched its operations in Malaysia today and is targeting to "at least triple" transactional processing volume in the country within its first year of operations, Omise Malaysia country manager Ivy Lee told TechNode Global via email.
Businesses operating online in Malaysia now have access to the full strength of Omise's modern payment gateway to accept payments securely, manage transactions, send payouts, and expand operations regionally to capture more sales and grow revenue.
Meanwhile, businesses using Omise in Thailand, Japan, and Singapore can seamlessly expand their business and operations into Malaysia.
Omise is a registered merchant acquirer regulated by the central bank of Malaysia, Bank Negara Malaysia (BNM), and the latest launch supports the growing Malaysian internet economy and strong uptake of e-commerce.
The Thai fintech believes Malaysia's mid to large enterprises in automotive, insurance, telecommunications, F&B, and e-commerce sectors will be a natural fit for its solution.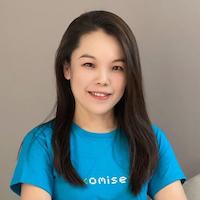 "They can easily configure multiple front-end collections online securely using direct APIs, payment links, and e-commerce plugins (particularly Magento and Woocommerce)," Lee explained.
Asked why Omise was entering a space that was rife with well-funded competition, she said: "Yes, the payments space is increasingly getting more crowded with well-funded companies providing more payment options. However, we think the pie is large enough to accommodate more players."
"The digital economy in Southeast Asia and Japan continues to grow and Omise wants to be a part of this long-term macro trend. Omise provides a combination of a powerful modern payments stack, localized payment options, and a local support team to serve both existing customers that want to grow in Malaysia as well as new customers," she added.
In conjunction with the launch, Omise revealed two local partners in Maybank and web design company Sweetmag. Its collaboration with Maybank's cash management team enables merchants to accept online FPX payments through 19 supported banks.
In terms of future partners, Lee said, "Omise welcomes all website and mobile developers, system integrators, software as a service (SaaS) and other platforms that need to design the ideal online user payment journey for their customers to reach out to us and discuss ways to collaborate."
Replication of small-scale successes is often the most secure way to grow [Q&A with Yann LeMoël for Startup Weekend Singapore 2021]