Singapore-based marketing platform Shoplinks announced on Tuesday a $900,000 seed funding round led by Singapore early-stage venture capital firm Cocoon Capital with participation from the Indonesian Women Empowerment Fund (IWEF), a fund co-managed by Moonshoot Ventures and YCAB Ventures.
Shoplinks offers FMCG brands and retailers an intelligent, digital end-to-end marketing platform that simplifies the distribution of personalized coupons, helping brands optimize their promotions and shoppers to claim great deals both online and offline.
"We are very excited to partner with Cocoon Capital and IWEF to democratise retail technology in Southeast Asia and create a win-win for brands, retailers and shoppers. This is an industry that is ripe for technology revolution, seeing how retailers in more developed regions like the US and Europe have embraced technology and thrived. I believe the partnership with Cocoon and IWEF will accelerate our progress", said Shoplinks Co-Founder and Chief Executive Officer Teresa Condicion.
Shoplinks will use the funds to strengthen its foothold in Indonesia before expanding into other Southeast Asian markets. Additionally, the funds will be used to grow its team and invest more in product development. The company also plans to expand its network of partners in both enterprise retail and 'warungs', the mom-and-pop stores that account for 70 percent of Indonesia's retail spend, Shoplinks said.
FMCG brands in Southeast Asia spend approximately $28 billion each year on promotions. However, up to 70 percent of this spending goes to waste due to the lack of personalization and proper targeting. The lack of digitization in mom-and-pop stores and supermarkets also makes it very difficult to distribute promotions to shoppers, resulting in lost revenue opportunities for retailers who are already struggling with the COVID-19 pandemic.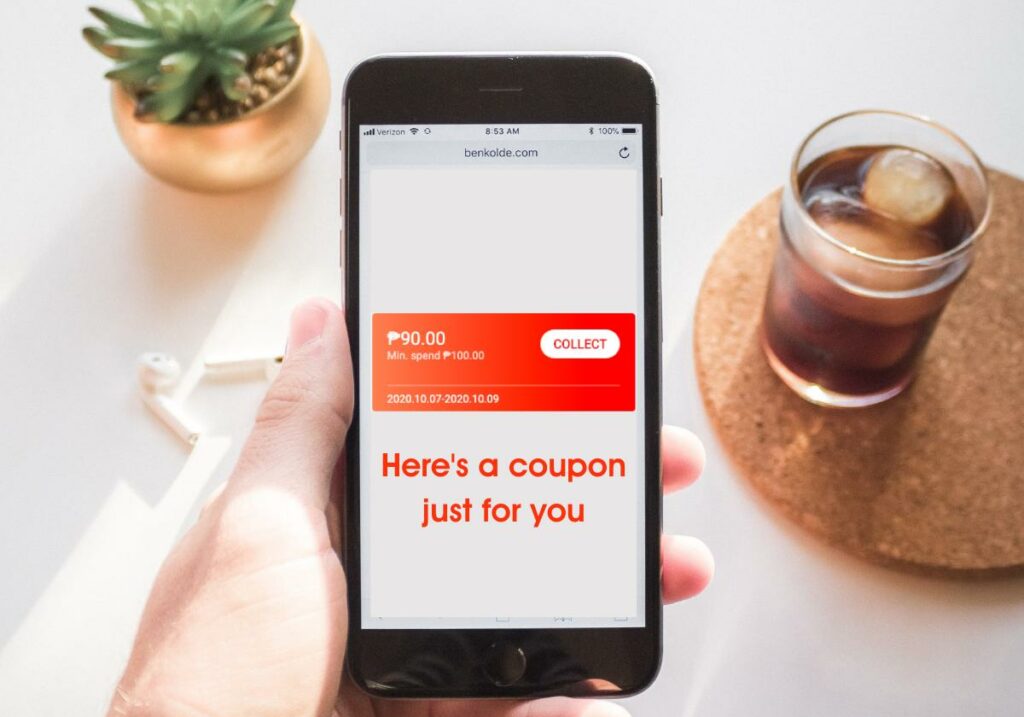 Since its launch in 2020, Shoplinks has been working with major FMCG brands such as Procter and Gamble, Unilever and Johnson and Johnson, processing thousands of redemptions per month. With Shoplinks, these brands have doubled their return on their promotions investment, with redemptions doubling month on month.
Shoplinks said it has also helped retailers like supermarket chain TipTop grow their shopper transactions by over 30 percent in the last month.
Shoplinks was founded by serial entrepreneurs Teresa Condicion and JD Lee. Before her previous role as the CEO of a cashback app, Teresa spent 17 years in P&G, with her last role as head of retail and shopper analytics for Southeast Asia, giving her deep insights into the problem Shoplinks is currently solving.
Lee leveraged his business acumen and software development skills to found multiple companies in advertising technology, data collection and analytics.
"Shoplinks is creating the missing link between FMCG promotions and consumers in Southeast Asia, solving a billion- dollar problem. The Shoplinks platform will not only bring highly attractive discounts to consumers, but it will also dramatically increase the efficiency of the FMCG brands' marketing spend," said Cocoon Capital Managing Partner Michael Blakey, who recently joined the Shoplinks board of directors.
IWEF aims to address barriers to women's economic empowerment by investing in disruptive tech solutions, led by gender-balanced startup teams. The fund is co-managed by Moonshoot Ventures, a venture capital firm that addresses development challenges faced by emerging economies in Southeast Asia, and YCAB Ventures, a venture company that focuses on women economic empowerment to improve livelihoods of ultra-micro women entrepreneurs in Indonesia through microfinance and impact investments.
Featured image credit: Shoplinks
Indonesia fleet management firm TransTRACK.ID raises $552K Seed round from Cocoon Capital, IWEF