Malaysia's co-farming startup Fefifo said Tuesday it has closed a total of more than $3.1 million in early-stage funding from Malaysia's RHL Ventures and KB Investment from Korea, the appointed co-investment partners for Malaysia's Dana Penjana Nasional (DPN) by Penjana Kapital under the economic recovery plan.
"This new injection of funds will be used to double the scale of Fefifo's pilot Co-farms in Perak, Malaysia, over the next six months, grow the operations and bring in key strategic hires for our licensing, technology, and data engineering team, taking our self-operated Co-farms acreage to a total area of 10 acres of modern commercial farming operations," said Kelveen Soh, Cofounder and Chief Executive Officer at Fefifo.
According to him, this contributes to Malaysia's food security generating around 440 metric tons of food produced for the domestic market in five years per Agropreneur, which is able to feed about 1.1 million people at WHO (World Health Organization) recommended minimum consumption of fruits and vegetables per person per day.
'Cloud kitchens' for farmers
Fefifo is pioneering digitalized, standardized farming in ready-to-farm modern farm spaces called Co-farms–akin to 'cloud kitchens' for farmers. Smallholder farmers, whom they call Agropreneurs, can start their own commercial farms in Co-farms easily by renting a ready-to-farm greenhouse or open farm space with managed farm services, accommodation, and other shared common facilities.
"It comes at an important time for the agriculture industry and is marked as a high priority essential business that contributes meaningfully to stronger food security for Malaysia," said Raja Hamzah, Managing Partner at RHL.
Meanwhile, Penjana Kapital's chief investment officer Taufiq Iskandar said, Fefifo offers ready-to-farm spaces and technologies to kickstart a modern farming business with guaranteed off-take, and he like its business model as it offers opportunities to young agri-graduates to run technology-enabled farms to derive income systematically.
"Fefifo makes it possible for smallholder farmers to engage in modern commercial farming and become Agrotechpreneurs," he said.
Fefifo recently started its pilot Co-farm in Perak, Malaysia, with the first batch of 2 Agropreneurs growing Chilli and Muskmelon using Fefifo's proprietary technology platform, DDFN.
"Agropreneurs grow pre-curated short cycle cash crops using our proprietary platform, DDFN, powered by digital crop models and growing protocols to standardize and automate their seed-to-sale workflows, lifting them from subsistence to commercial farming that sells to reliable, profitable contract buyers," said Chris Fong, Co-Founder and Chief Strategy and Innovation at Fefifo.
According to him, 80 percent of food Asia consumes is produced by smallholder farmers, and 65 percent will retire in 15 years and traditional farming is not profitable enough to attract the next generation.
"Bringing up smallholder farming efficacy and profitability through modernization is key to feeding 8.5 billion people by 2030. We are the first to focus on standardizing smallholder operations, and we do that by combining digitalization of commercial farm workflows and democratization of costly farm systems and infrastructure with a business model that is relatable to smallholder farmers–rental (aka. "Farm space-as-a-Service fee") and crop profit sharing," he added.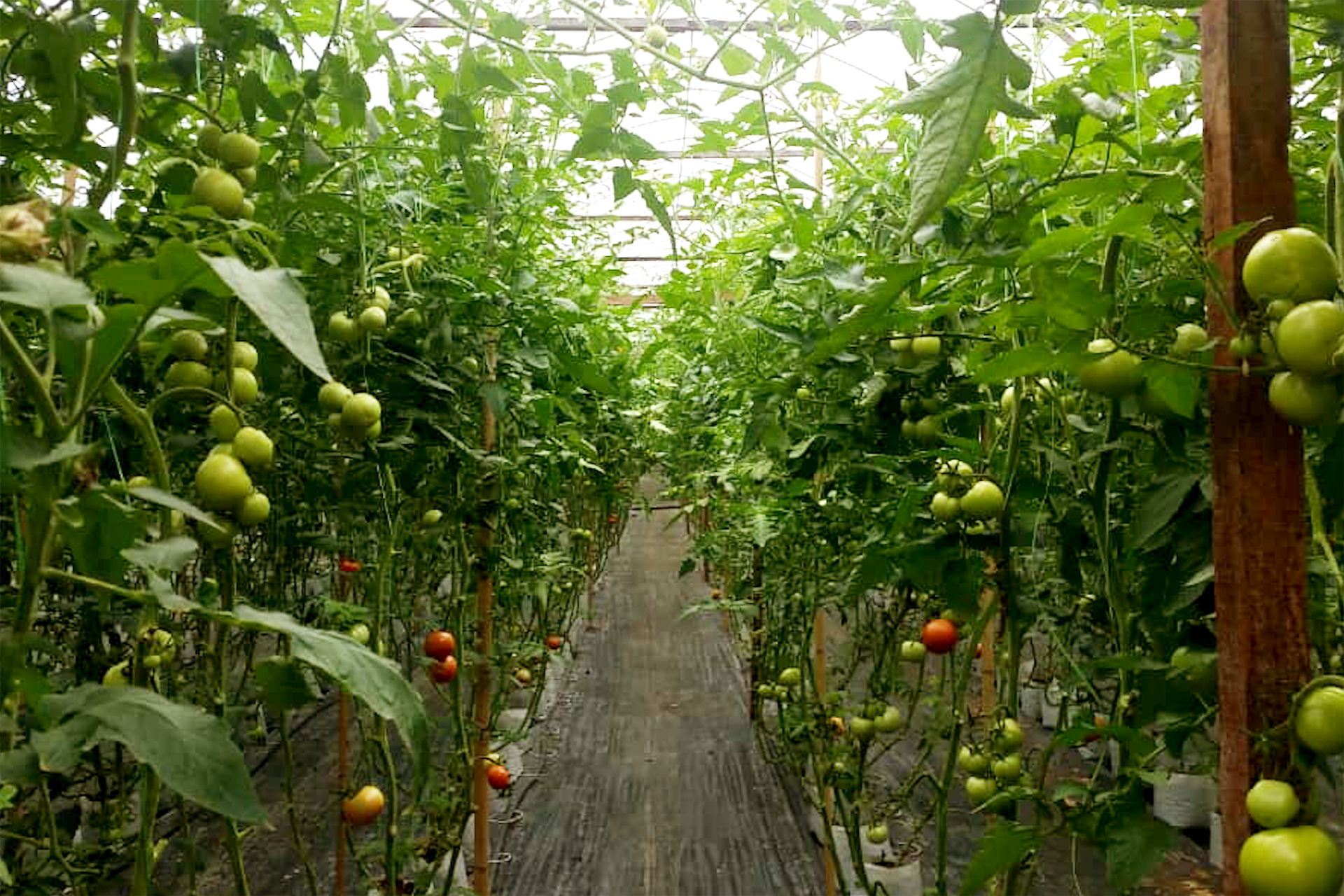 Empowering younger generations to easily start farming
Fefifo claims that each Agropreneur can take home a likely 50,000 to 70,000 MYR ($11,986 to $16,780) net per year per farm space which is around twice the income of a fresh graduate in Kuala Lumpur or 10 times that of a traditional subsistence farmer.
"It's empowering the younger generation to easily start farming," said Rachel Lau, Managing Partner at RHLVentures.
For her, agriculture graduates have one of the lowest employability rates around, with low wages and insecurities of starting their own farms, and Fefifo provides the perfect platform with the entire value-chain support needed for a sustainable income.
This latest strategic partnership is a major milestone for Fefifo's mission to have 5,000 acres of self-operated Co-farms across Southeast Asia and to scale beyond 10 times that amount of acreage globally through licensing of their business model and technology. Its vision is to make Co-farming the new world model for sustainable, profitable smallholder farming by 2030, potentially benefiting millions of rural populations that depend on agriculture for a livelihood.
Leading up to this latest investment, Fefifo had also received backing from the accelerator program, Scaleup Malaysia, Asia's top venture capital, Quest Ventures, and impact-focused VC, EcoImpact Capital.
Farming in the age of digitalization
"In the age of digitization, smallholder farmers will no longer be left behind. Fefifo's dedication in creating successful Agropreneurs through their platform ushers this underserved group into the 4th Industrial Revolution", said Aaron Sarma, General Partner at ScaleUp Malaysia.
"Kelveen and Chris have rallied a great team of individuals to pursue this ambitious goal with domain expertise and best practices from around the world. We are rooting for them to succeed," he added.
"Agriculture is the major employer in most Southeast Asian countries, that is currently experiencing a sharp decline in both farm productivity and rural incomes, further pressuring the region's food security challenges compounded by the pandemic," said Jeffrey Seah, Partner at Quest Ventures.
"Fefifo is a much-needed solution that supports smallholders to easily start farms in a profitable and sustainable way, directly addressing food security in a few ways-significantly improving the efficacy of smallholder farming, attracting the youth to farming and uplifting the livelihoods of traditional smallholder farmers," he said.
"Fefifo's innovative new model aims to uplift smallholder farmers and make smallholder farming profitable and sustainable for the rural smallholder farmers which supply 80% of the crops that Asia consumes, and yet are stuck in the bottom 40% of the income pyramid. As an impact-focused investor, we're excited to have Fefifo as part of our food security ecosystem portfolio," said Eric Cheong, Managing Partner at EcoImpact Capital.
Fefifo is a first-of-its-kind Agtech startup pioneering digitalized, standardized farming in ready-to-farm modern farm spaces called Co-farms.
Fefifo's mission is to make it easy for all smallholder farmers to start their own sustainable, profitable commercial farms, starting with Southeast Asia.
Smallholder farmers (aka "Agropreneurs") can start their modern commercial farming business in Fefifo Co-farms by renting a pre-fitted office with managed farm services and sell to reliable, profitable contract buyers pre-established by Fefifo.
Fefifo is an Impact Enterprise granted Social Enterprise status by the Ministry of Entrepreneur Development of Malaysia. Fefifo's pilot Co-farm is in Perak, Malaysia, and plans to open applications for the next cohort of Agropreneurs in January 2022.
Pioneering Thailand's AgTech startup ecosystem towards agriculture transformation