Sustainability is inevitably becoming an important consideration in the way companies operate. The Singapore government has acknowledged the importance of adopting sustainable efforts for Singapore's future with its 2030 Green Plan, which aims to encourage businesses to contribute towards sustainability by supporting its goal of achieving long-term net zero-emission.
Some of the strategies include planting one million more trees across the island and quadrupling solar energy deployment by 2025. By 2030, Singapore hopes to deploy solar energy five times that of today, with a minimum of 2 gigawatt-peak, effective enough to power about 350,000 households a year. Aligned with the Singapore Green Plan in 2030, local brand Union Power introduced Union Solar to encourage the adoption of solar energy in the island state through its services offered.
A sustainable alternative to energy consumption
Solar energy is harnessed from the sun carbon-free and is deemed a more sustainable option unlike traditional fossil fuels with heavy carbon footprints. Solar energy is looked upon as a new wave for businesses to review their methods of energy consumption. Many have to come to terms with a reset attitude to make the switch to solar energy with considerations on costs involved in ensuring the business operates responsibly socially and economically. It's also worthy to note that there are several factors to consider when deploying solar on a large scale in Singapore, such as low cloud covering weather conditions and land limitations.
Despite the considerations in mind, solar energy reaps more benefits to businesses in the long run. The conventional method of generating energy via fossil fuels damages the environment and fossil fuel will eventually run out. The sun, on the other hand, is a renewable energy source, making solar energy the more advantageous option for energy consumption.
By adopting the use of solar energy, businesses can be recognized with "Green" labeling for its support towards reducing carbon footprints and greenhouse gas emissions. With the ongoing battle against global warming, businesses can contribute to the environment by choosing to adopt solar energy in their activities. There is an increasing awareness of environmental and social responsibility on methods of consumption affecting our environment. Businesses that are environmentally and socially responsible in reducing their carbon footprints by the adoption of renewables in their business process will be seen in a better light by consumers. To aid businesses with the transition to solar energy, Union Solar utilizes unused roof spaces to build solar photovoltaic (PV) systems to generate solar energy for business consumption.
Longevity and future-proofing for the next generation
Conventional Electricity is, after all, a commodity, and most businesses need to plan ahead to protect themselves from future cost escalations. With fossil fuels becoming less dependable, there will be more regulations to curb emissions and reduce carbon footprints to slow down climate warming. As such, business costs will be affected.
Businesses will be required to come to terms with escalating conventional energy costs or investing/adopting the longevity of renewables like solar energy for the future. Prices of conventional electricity typically fluctuate according to the demand and volatility of fossil prices in the market. Solar PV systems, on the other hand, are a one-time investment upfront for any business to hedge their energy costs throughout the PV system's useful life of 25 years and beyond.
A major consideration for any business when embarking on solar PV systems is to choose a reliable installer that will be able to size, design, and deliver quality installation for its long-term use. With its mission to promote green energy across the nation, Union Solar steps in to offer this service and quality products with greater energy generation efficiency in helping businesses offset their carbon emissions.
Sustainable investments with financial returns
With the growing adoption rate for solar energy, the cost for this sustainable alternative will reduce, allowing businesses to benefit from greater returns on their solar installations. By implementing self-sustained solar energy systems, businesses are able to profit from the reductions in electricity bills and avoid electricity dependency against the volatility in the energy market. Avoiding external uncertainties like price surges and power outages also enables businesses to control their consumption cost and benefit the company's future in the long run.
Ranging from the size of the roof to the amount of solar energy generation, there are many factors involved in meeting a measurable cutback of carbon emissions. Ultimately, solar energy presents itself as a reliable alternative to a sustainable future for businesses. In support of the dynamic solar energy shift in the industry, Union Solar boasts itself as Singapore's first retailers of thin-film solar panels. Since its launch, Union Solar has teamed up with its partners to adopt solar energy and continues to inspire more businesses to switch to renewables.
---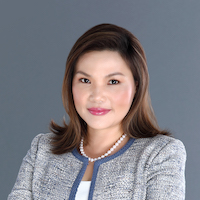 Ellen Teo is the Chief Executive Officer of Union Energy Group and Executive Director at Union Power.
TechNode Global publishes contributions relevant to entrepreneurship and innovation. You may submit your own original or published contributions subject to editorial discretion.
The future of the world is predicated on humanity solving three challenges: food, energy, and waste [Q&A with Tan Szue Hann for Startup Weekend Singapore 2021]
Featured image credits: Pexels