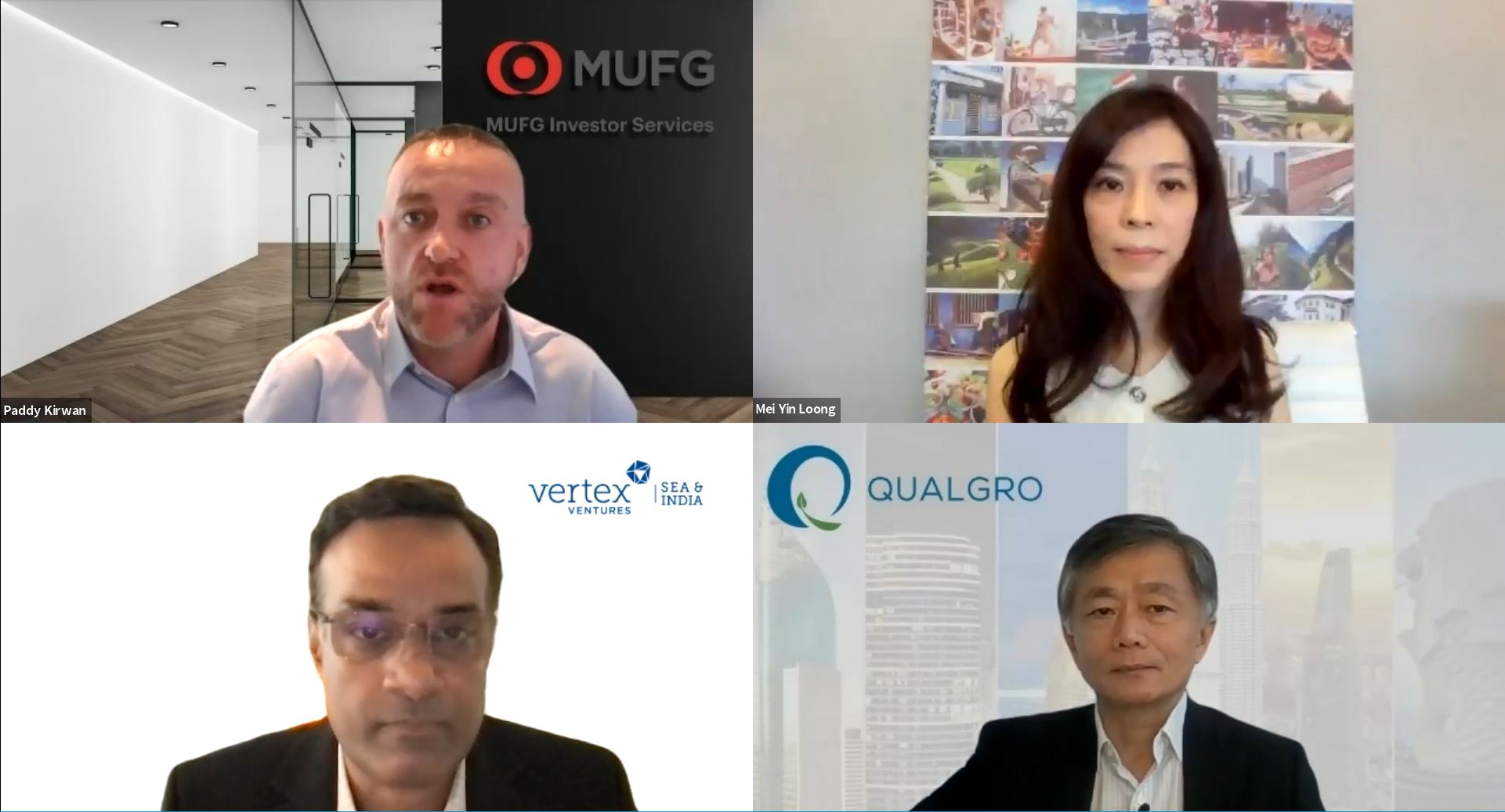 Southeast Asia's startup ecosystem saw $1.2 billion in exit value thus far this year, compared to $2 billion seen throughout the whole of 2020, according to Vertex Ventures Southeast Asia and India managing partner Ben Mathias.
This, he believes, is a very strong indicator that the region is becoming more prominent as an investment destination.
"There is a lot of capital coming into Southeast Asia. In fact, 377 deals have been done this year alone, with an aggregate deal size of more than $10 billion," Matthias said at Preqin's Alternative Assets in Southeast Asia webinar on Sept 9.
In its August report 'Preqin Alternative Assets in Asia Pacific: Southeast Asia', Preqin found that while the pandemic put a damper on fundraising activity in 2020, it also accelerated ongoing digitalization trends to a record pace–a likely boon for fund managers looking to access emerging opportunities in the region going forward.
"We expect fundraising to recover as the path out of the pandemic becomes clearer around the world. In fact, fundraising activity as of July 2021 ($2.1 billion) has already surpassed last year's sluggish turnout ($1.4 billion), highlighting the early start to a more active capital raising environment this year," the alternative assets analytics firm said.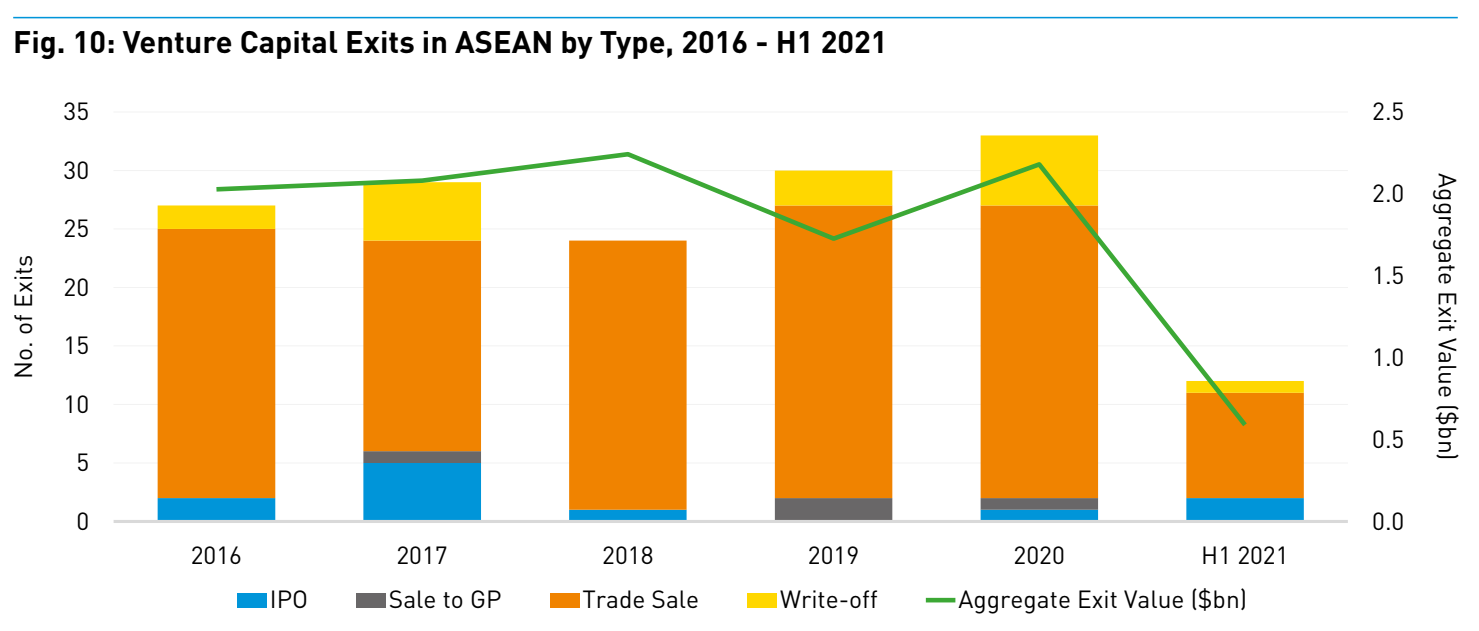 Also at the webinar was Heang Chhor, founder and managing partner of Singapore-based venture capital (VC) firm Qualgro. Chhor believes more capital needs to come into the region to fuel the technological capabilities of Southeast Asian companies and create more scalable startups.
"That capital could come in if we are able to deliver exits. Southeast Asia could improve in terms of exits with the support of some stock exchanges, in particular, the Singapore Exchange (SGX). We need to do better and find a way to support entrepreneurs and tech companies much more effectively here, as well as in Indonesia," he said.
Traditionally, trade sales have always dominated exit numbers in Southeast Asia. Only in the past 10 years has early-stage investing really gained traction in the region, bringing more global venture capital firms to set up shop locally. In addition, well-funded corporate venture arms play an outsized role in Southeast Asia, taking an active stance in not only backing emerging startups but also strategically acquiring those with potential.
The region's public equity markets also lack depth and liquidity compared to larger, more established capital markets like North America and Europe.
TAEL Partners co-founder and deputy CEO Loong Mei Yin, however, said she is encouraged by SGX's recent release of its special purpose acquisition company (SPAC) listing framework.
"That will offer a good avenue and exit framework for the VC sector, but it is also key that the businesses that are being brought onboard are of a certain sufficient level of maturity in order for them to cater to the public sector market," she noted.
Vertex Ventures' Mathias concurred: "One of the critical success factors here is going to be 'Can these SPACs acquire good companies?' 'Can SPACs find the right targets that can sustain their value after they merge?
"Not all companies are choosing to go with SPACs. As we have seen, Bukalapak decided to list on the Indonesia Stock Exchange, while Traveloka has foregone the SPAC route and chose Nasdaq instead.
"The SPACs that are out there need to be disciplined and find the right targets. The quality of the sponsor is going to be critical. The next few months are going to be critical with four upcoming SPACs in Southeast Asia that should be getting listed by the end of the year. If they are successful, SPACs are going to continue to be a very good alternative for exits," he remarked.
While the Indonesian unicorns have turned to traditional initial public offerings, their Singaporean counterpart Grab is planning for a SPAC listing that would take it public on the Nasdaq by the end of this year.
In the past few weeks, two Malaysian SPACs have made news for plans to list in the U.S.:  AEI CapForce II Investment Corp and Kairous Acquisition Corp Ltd. Malaysian budget airline AirAsia Group, which has recently entered the region's super app race, is considering a SPAC listing of its digital arm AirAsia Digital.