Fresh off a $350 million Series C round led by SoftBank's Vision Fund 2, Chicago-based fungi protein startup Nature's Fynd is bypassing typical alt-protein markets in Europe to expand across Asia Pacific aggressively in 2022. Nature's Fynd Chief Marketing Officer Karuna Rawal tells TechNode Global why.
---
The Quorns and Beyond and Impossible meat patties that were alien to Asia Pacific countries not five years ago are now a common sight in upscale supermarkets. Meanwhile, regional alternative protein purveyors like Malaysia's Phuture Foods and Singapore's Sophie's Bionutrients are rolling out their plant-based products in collaboration with local restaurants.
A new entrant to the market is Nature's Fynd, a Chicago-based startup that grows sustainable protein from a microbe with origins in the geothermal springs of Yellowstone National Park.
The FoodTech startup is making a bold move to enter multiple Asia Pacific markets in 2022, straight from its U.S. headquarters, despite having rolled out only two direct-to-consumer products so far.
Asia's demand for alt-proteins on the rise
According to BCG, alternative proteins are likely to account for 11 percent (or 97 million metric tons) of the protein market in 2035. Asia Pacific will account for about 66 percent of this (or 64 million metric tons).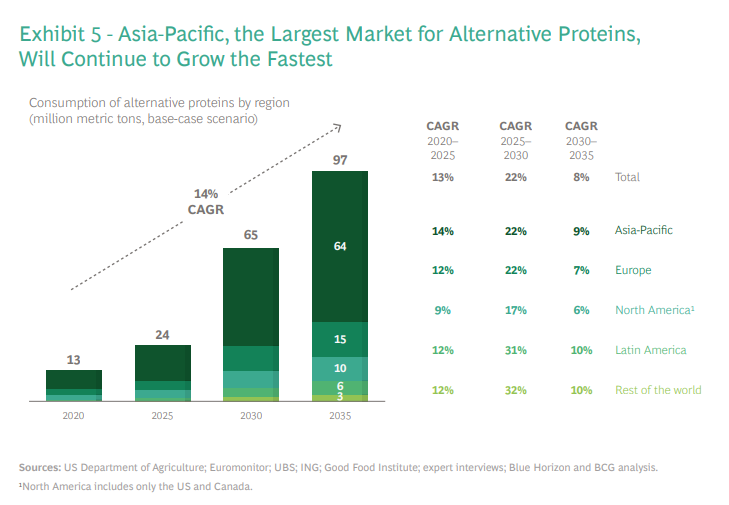 Nature's Fynd chief marketing officer Karuna Rawal said: "A significant amount of the Asian outlook on alternative proteins is forward-thinking. Not only does most of the region understand the challenges it faces from rising populations, food supply, and climate change (all interrelated) but the enthusiasm for tech and possibility is significant."
Nature's Fynd is making a bet that Asia Pacific's rising demand for alternative proteins is a tide that will lift all boats. And their ship is supercharged with $350 million raised from SoftBank, Blackstone Strategic Partners, Balyasny Asset Management, Hillhouse Investment, and Singapore-based EDBI, among others.
"We aim to launch in Singapore, Mainland China, Hong Kong, and India in 2022 and 2023. We have appointed teams on the ground in Singapore and India who are developing our business in the region," Rawal said.
She added that Nature's Fynd is likely to choose Singapore as its first manufacturing base in the region, and will pursue regulatory approvals across several Asia Pacific markets.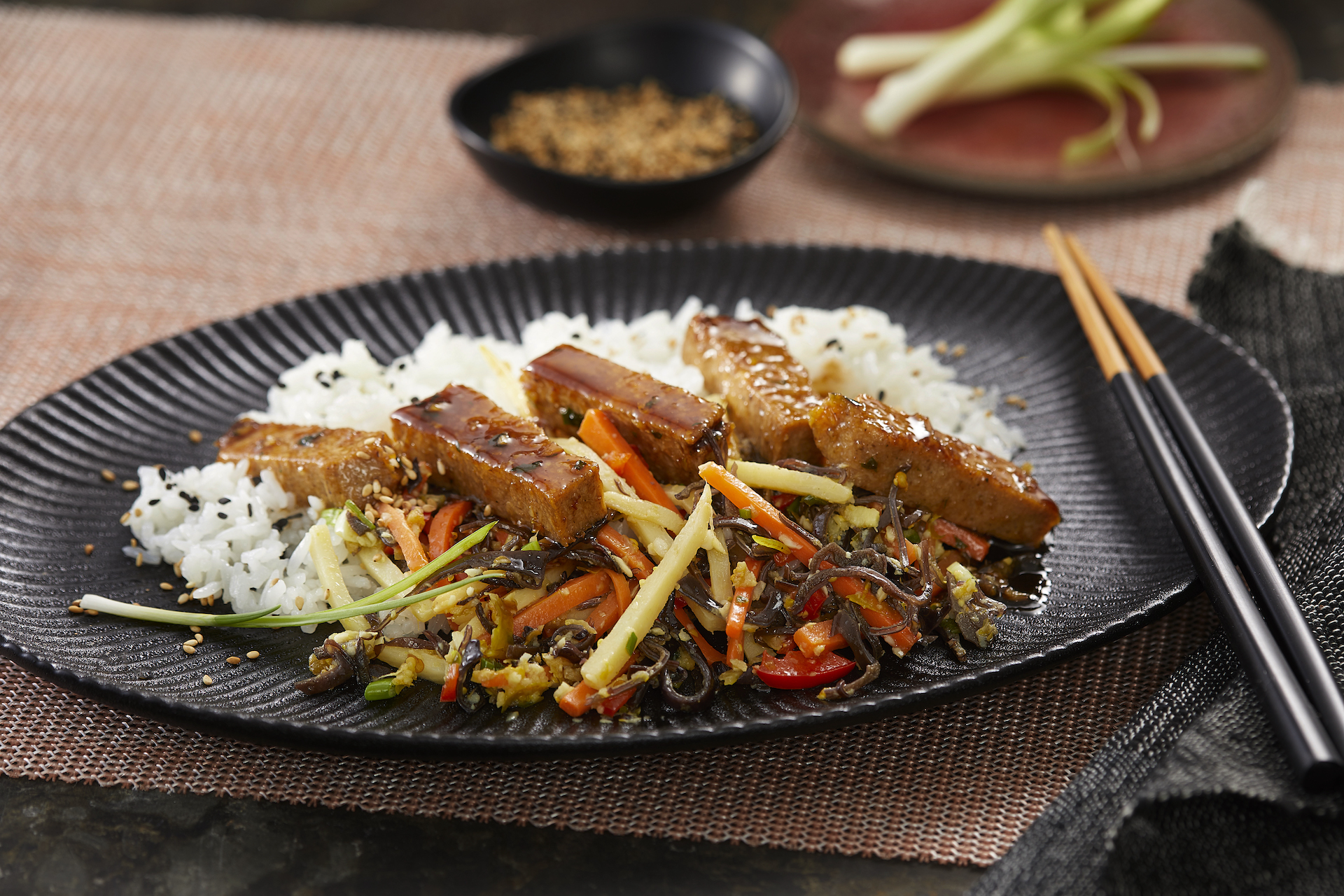 Familiar favorites, Asian dishes
In February, Nature's Fynd launched the first-ever limited U.S. direct-to-consumer release of its Fy Breakfast Bundle, including Original Dairy-Free Cream Cheese and Original Meatless Breakfast Patties, to showcase the versatility of its Fy fungi protein. These sold out within 24 hours.
The FoodTech is using that launch as a jumping-off point for its pipeline of products tailored for Asian markets, given the role dairy plays in markets like India and thus, how important dairy alternatives are to consumers.
"We anticipate introducing a number of additional products in 2022 and 2023. We will be making vegan foods that are familiar favorites across specific regions, and are looking at a range of meatless and dairy-free products for launch.
"From a product perspective, we are growing net new protein and creating a new protein platform that can be made into a variety of local food products that fit well with Asian markets, for example vegan dim sum, dumplings, and paneer tikka masala," Rawal said.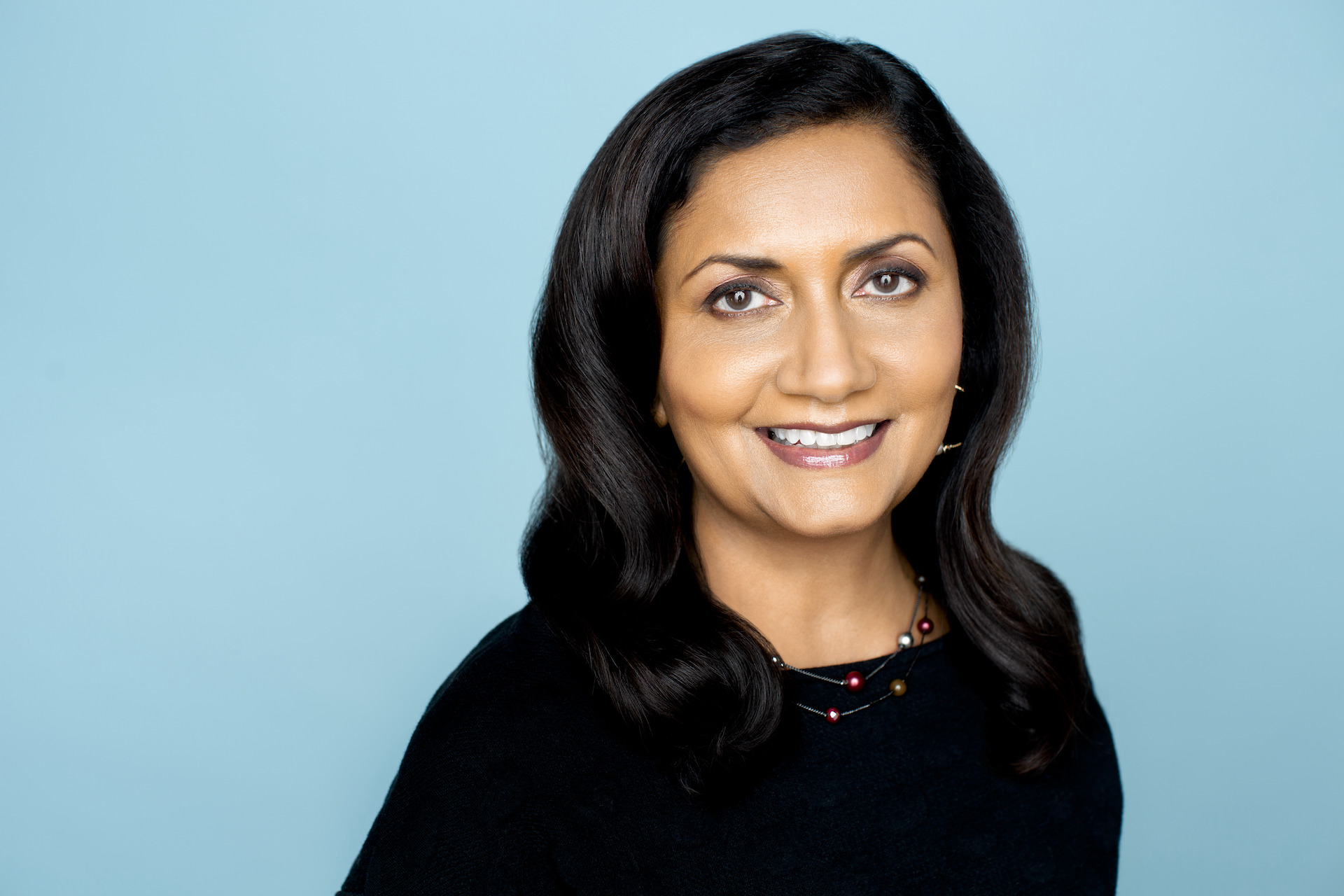 Fungi: the more sustainable alt-protein?
When it comes to Asia Pacific, however, price competitiveness remains key, and too often imported vegan patties are priced out of many average consumer's pockets.
Rawal believes this is where Nature's Fynd's fungi protein can compete: not only does it require 99 percent less land, 87 percent less water, and 99 percent fewer greenhouse gases compared to traditional protein sources, it also uses less water and land than plant-based proteins.
"Offering our product at a price point accessible to all is top of mind. This is a feasible goal at scale because, while plant proteins are more efficient than meat, they still require a significant amount of land and water compared to Fy.
"Plant-based proteins still rely on traditional agricultural cycles: soybean and pea crops take months to mature and their development is limited to specific growing seasons. Meanwhile, our "growing season" never stops—we can produce 365 days per year, independent of traditional seasonal cycles.
"Just like a sourdough starter, all we need is one sample to create a virtually unlimited supply of Fy. Using our novel liquid-air interface fermentation method, we can grow Fy without rain, sun, or soil—this allows us to grow food in places where people live, from Chicago to Singapore, and more sustainably feed the world," she enthused.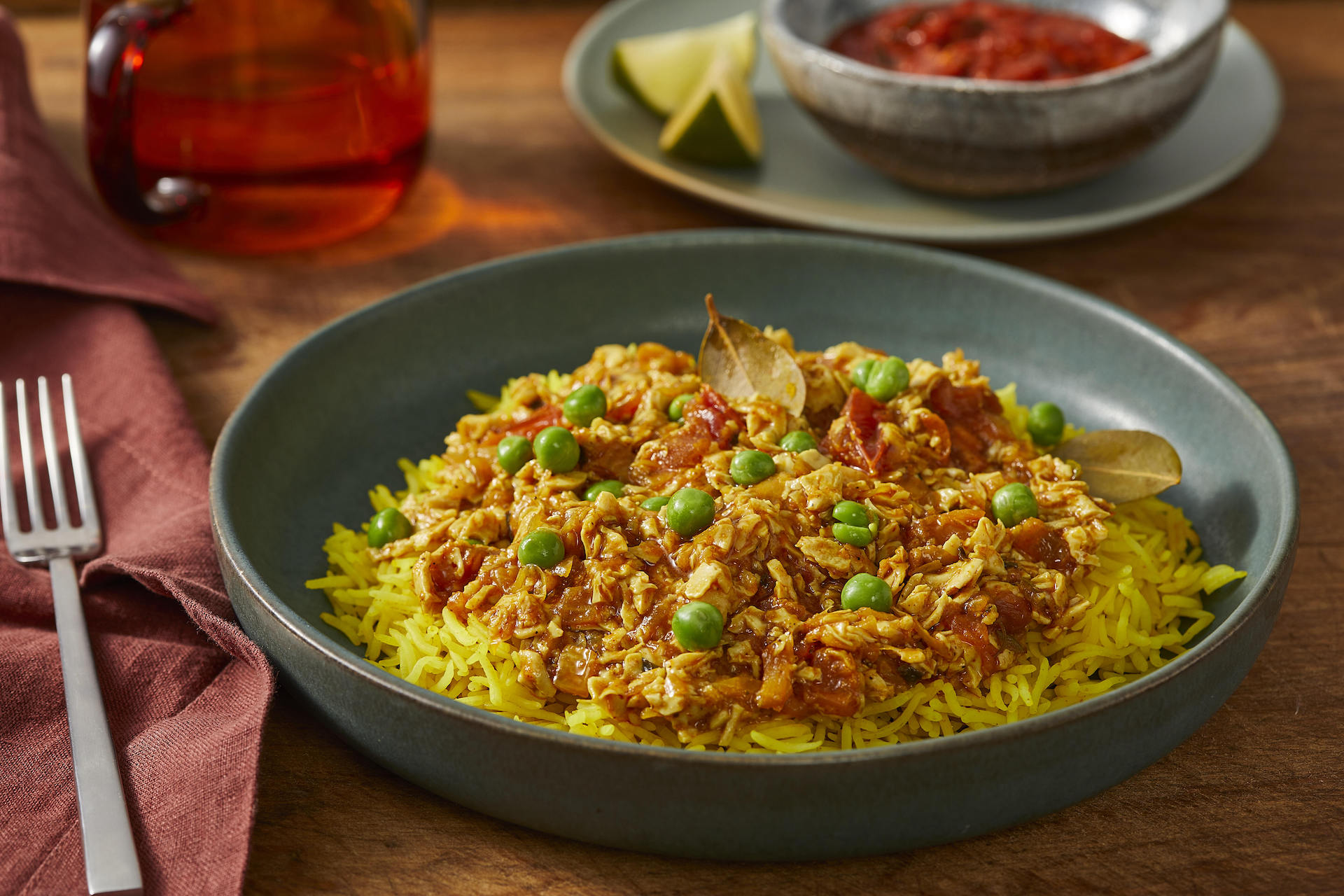 A nutritional win, too
Nature's Fynd claims that its fungi protein, Fy is a complete protein with all twenty amino acids, fiber, and vitamin D. This nutritional profile is a unique selling point as not all plant-based proteins are complete proteins. On top of that, Fy has 50 percent more protein than tofu and twice as much protein as a raw pea.
"In our extensive research, we found that consumers love four things about our products: our unique, natural origins; Fy's nutritional composition;  Fy's sustainability, and the wide versatility of the foods we can make with Fy.
"We know our unique value proposition fills whitespace within the categories we choose to compete in. Because we can manufacture our products efficiently at scale, we have developed a clear roadmap to meet growing consumer demand across the globe," Rawal said.