Vietnamese health tech company Medici announced that it has secured an insurance broker license from the Vietnam Ministry of Finance in July 2021. This makes Medici the first HealthTech company in the country with an insurance broker license, in a market where there have been only 23 companies granted the insurance broker license since 1993. The license has a lifetime of 50 years.
With this highly competitive license, Medici can distribute a large variety of health and life insurance products on its platform, support customers with claims management, and co-develop insurance products leveraging the data and insights collected through existing services. In a market with low insurance penetration rates (premiums/GDP), 2.7 percent compared to 3.3 percent in other emerging markets, Vietnamese are highly financially vulnerable to health and well-being incidents, which Medici can now address by integrating a seamless insurance process into the company's ecosystem of healthcare services.
Founded in 2019 by serial entrepreneur, Fulbright MBA alumnus, and ex-Grab executive Duc Anh Ngo, Medici began as a telemedicine service for mobile consultation with doctors in their network, addressing the underserved in Vietnam given the 1:1000 doctor-to-patient ratio in the country.
Medici's network now includes the largest in-house doctor influencers in Vietnam and has grown into a 200,000-strong community across social media channels including TikTok and Facebook. Medici has also partnered with over 50 hospitals and clinics across the country, enabling the company to provide health screenings for its users. This medical network will be critical in the rollout of Medici's insurance products and services, as doctors, clinics, and hospitals can then assist customers in policy consulting and claims management.
The company then built a marketplace enabling access and promoting transparency around drug and supplement purchases, with 80 percent of over-the-counter purchases made without prescriptions and prices for supplements fluctuating up to 5-7 times their normal price.
In less than two years, Medici has expanded its operations to over 30 provinces and cities in Vietnam, becoming a first-mover in Tier-2 and Tier-3 cities in the country where these gaps in quality healthcare products and services are more prominent. The company has also registered more than 100,000 e-health profiles on its platform, providing a wealth of data that accelerates its capability to co-develop insurance products.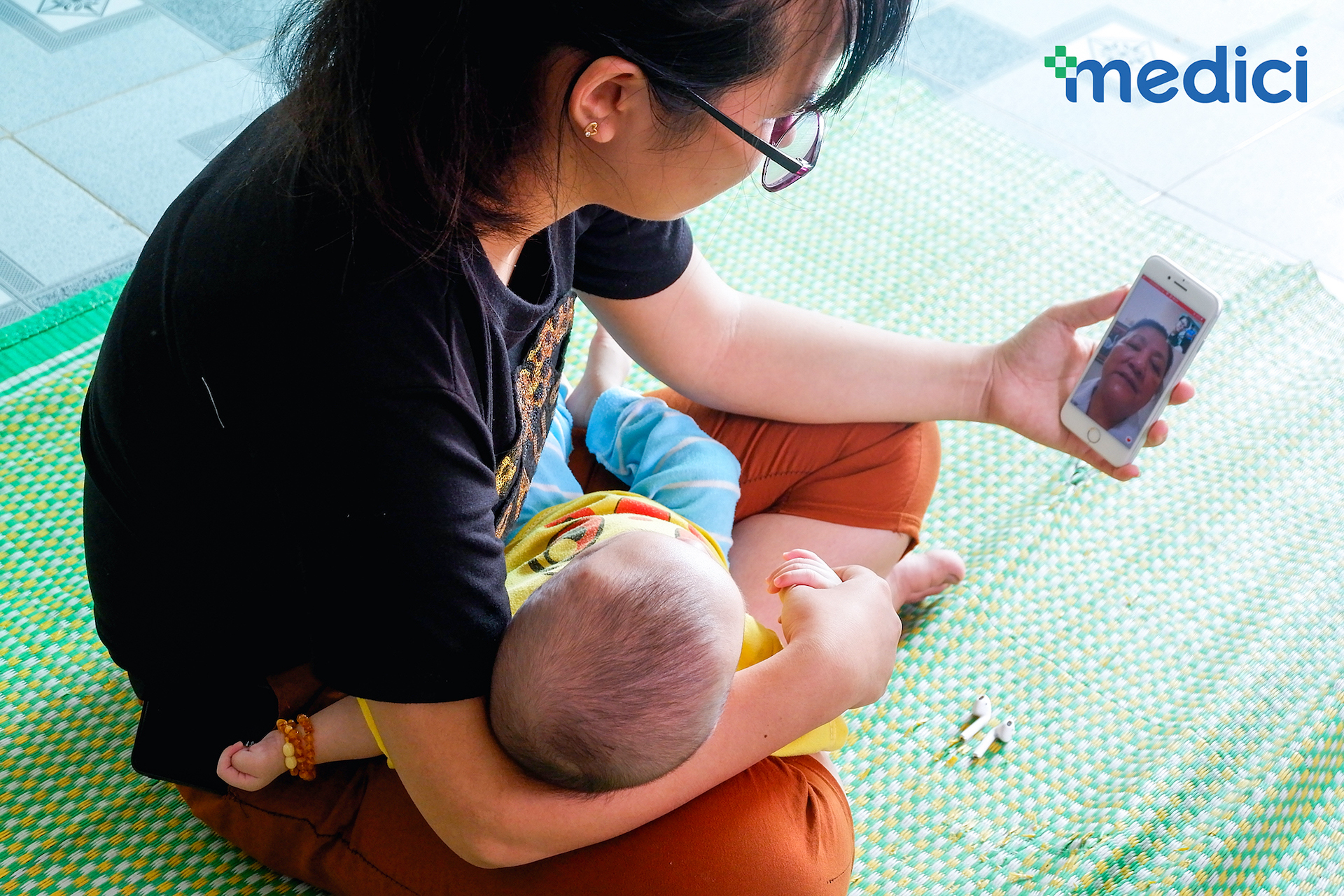 This insurance business is the latest addition to the company's ecosystem of healthcare services, which also includes telemedicine, health screenings, and a marketplace for drugs and supplements. Medici has reported 100 percent quarter-on-quarter topline growth and 20 percent monthly user growth. Providing insurance offers opportunities to sustain the company's momentum as a leading local HealthTech platform in Vietnam.
The market the company serves in Vietnam also goes beyond individual users and families. Medici has also rolled out its services through businesses, with more than 100 corporate partners including Shopee, Garena, VNLife, PropertyGuru, Wilmar Vietnam, Misa, Giaohangtietkiem, and many other conglomerates in Vietnam. Medici has also already secured partnerships and agreements to co-launch products with top insurance companies in the country including FWD, Bao Viet Insurance, PTI, PVI, VBI, and Bao Minh Insurance.
"With our newly acquired insurance broker license, we can continue building upon our mission of ensuring that healthcare is a right that is affordable and accessible for every Vietnamese. In the span of two years, we have seen the impact of our work across the country in improving access to the right doctors, drugs, and supplements," said Duc Anh Ngo, Founder and Chief Executive Officer of Medici.
"Along the way we have developed direct-to-customer distribution, a deep understanding of our customer behaviors and needs, and a medical network with doctors, clinics, and customers, all of which we can leverage as we launch in the insurance market. The introduction of insurance products and services in our ecosystem brings us one step closer to becoming a full-stack platform that serves the healthcare needs of Vietnamese people through their families, neighborhood communities, and even companies," he added.
Medici raised a seed round earlier this year with Southeast Asia-focused venture capital firm Insignia Ventures Partners.
"We're privileged to have partnered early on with Duc Anh and his team in bringing healthcare services to the millions of underserved in Vietnam through technology. Health tech in an emerging market like Vietnam is a tough challenge, but with the right leadership coming from consumer unicorns like Grab, SEA Group, and Chubb Life and corporates like Citibank, Vingroup and Vietcombank, strong institutional partnerships in the public and private sector, localized distribution channels, and proven market fit with 100% quarter-on-quarter growth, we believe Medici is in the right position to become the go-to digital platform for insurance and healthcare services in Vietnam," says Yinglan Tan, founding managing partner of Insignia Ventures.