2020 was the year of the pandemic, and undoubtedly, the year of e-commerce. With the mobility restrictions, people were spending more time at home and turning to the Internet to meet more of their daily needs. The result of this massive digital adoption was the exponential growth of the Southeast Asia e-commerce market, which hit $62 billion last year, and is expected to continue in its growth trajectory to reach $172 billion in 2025.
A significant contributor to this online spending behavior is also cross-border e-commerce, which accounts for more than 40 percent of the total e-commerce market in Southeast Asia. And Singapore is one country that is leading the charge for this behavior. JP Morgan estimates that 73 percent of online consumers in Singapore have shopped from overseas merchants, and cross-border e-commerce takes 75 percent of the overall Singaporean e-commerce market.
Overseas spending is in it for the long haul
While e-commerce might have skyrocketed in 2020, the preference for shopping from overseas retailers has not wavered but continues to grow as users keep up with these online spending habits.
Multi-currency wallet, YouTrip, registered an 84 percent year-on-year increase in online overseas purchases by Singaporean users from July 2020 to June 2021, building on the spike in overseas spending recorded in the first half of 2020.
These numbers not only show how consumers are integrating these new online shopping habits into their lives, but it is also a reflection of their growing appetite for goods from foreign retailers, especially in this time of continued disrupted travel.
Where were consumers spending and what were they spending on?
International marketplaces from China and the US are driving the majority of overseas spending among consumers. YouTrip's latest data showed that the e-commerce platforms, Taobao, Amazon, and Alibaba.com came up as the top 3 overseas sites frequented by Singaporeans in the past 12 months. In terms of spending, Singaporeans were also not shy about increasing their basket sizes, evidenced by the more than double growth registered on Taobao and Alibaba.com, as compared to the year before.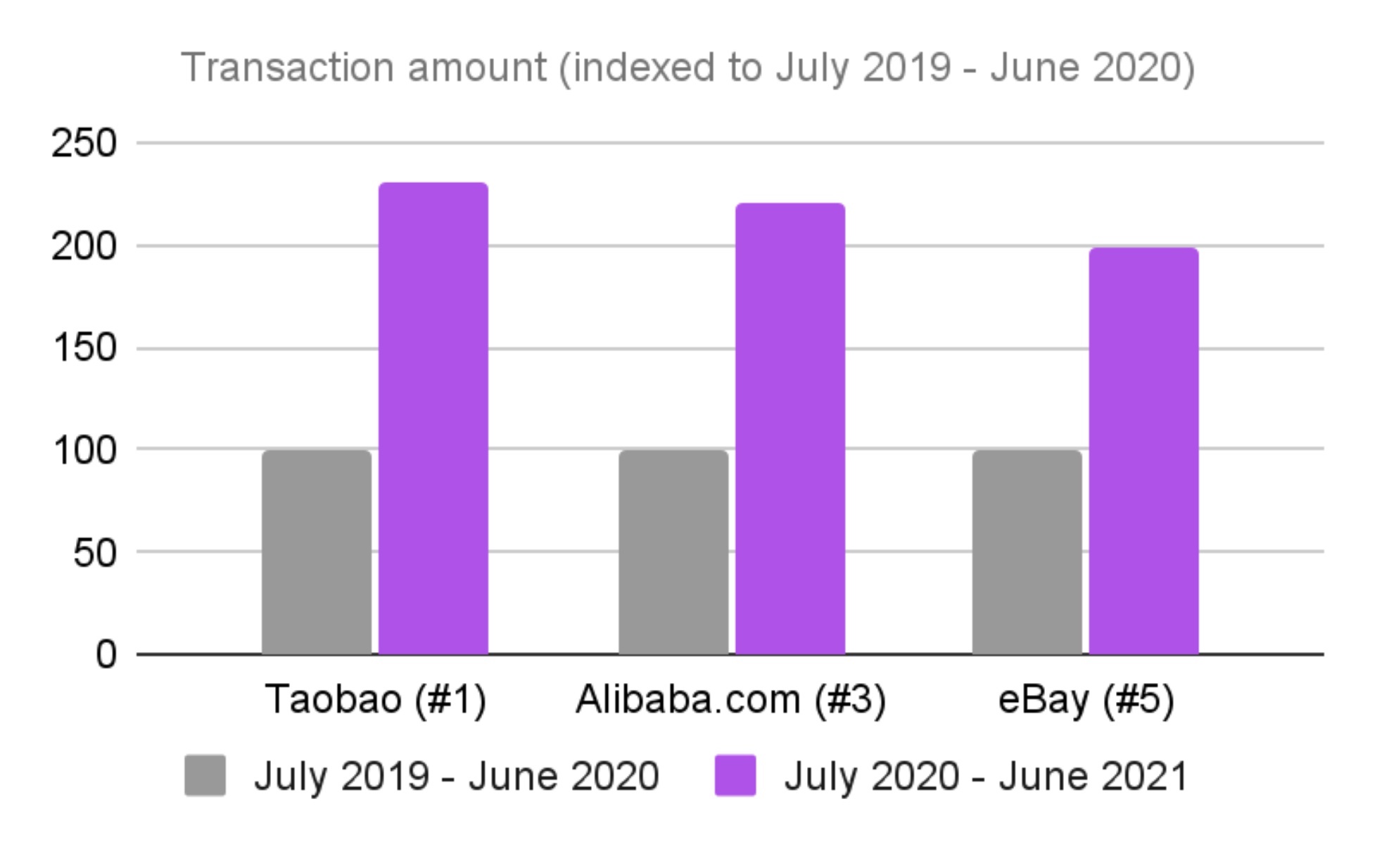 And what were shoppers turning to overseas retailers for? A separate YouTrip survey with local consumers listed clothing apparel and footwear as the top product category, with 67 percent purchasing items in this segment from foreign merchants. This was followed by consumer electronics (33 percent) as well as furniture and household goods (33 percent), as people invested in a raft of technology and accessories to spruce up their work-from-home setup.
Consumers' pursuit of a healthy lifestyle was also demonstrated in their spending behavior. Cycling-related transactions recorded more than doubled in the last 12 months as cyclists, new and seasoned to the sport, visited international specialist bike shops such as Evans Cycles to pick up their gear. Not forgetting to boost their overall wellbeing, YouTrip users also frequented two trusted health supplement retailers, iHerb and Chemist Warehouse to get their dose of nutrition.
So what are the reasons behind this growth in cross-border e-commerce spending?
When it comes to shopping, price will always be king. This was echoed by the close to eight in 10 who indicated the lower cost of items on foreign sites as the key drawcard for overseas purchases. Other reasons such as the wider variety of products offered by international brands, and the lack of availability from local merchants are also reasons driving consumers to approach overseas retailers instead.
This growing demand from shoppers proved to be a bright spot for overseas retailers, as they pulled out all the stops to win the hearts of consumers around the world. A strategy that has proved effective was launching mega sale days like the 618 Taobao Festival, Amazon Prime Day, 11.11 Singles' Day, Cyber Monday, and Black Friday. Savvy shoppers also prepare and align their purchases to these shopping sprees, splurging each time on items from new brands and high-ticket purchases.
It's no surprise then that peak transactions were registered during the mid and end of the calendar year.
Ways to maximize savings on overseas spending
The onset of the pandemic has made people increasingly conscious about their spendings and savings. And one tool that can help increase savings, especially for overseas shoppers, is a multi-currency account.
For one, a multi-currency account allows you to spend in foreign currencies without the traditional credit card fees. A typical bank-issued credit card charges 2.8 to 3.5 percent in admin fees for foreign currency transactions. This also comes on top of unfavorable exchange rates and additional markups by merchants on the foreign currency you've used for the purchase. All these add easily lead up to you paying between 7 percent to 15 percent for just exchange rate fees. This is one of the main reasons why multi-currency accounts, like YouTrip, have gained popularity in recent years, as they allow anyone to make payments conveniently, with none of the additional fees. Plus a multi-currency account also gives you access to real-time Wholesale Exchange Rates, ensuring that you get the best rates on your overseas spending.
A multi-currency account also lets you lock in and store currencies at preferential exchange rates. For example, YouTrip allows consumers to store up to 10 popular currencies such as USD, EUR, and GBP conveniently in-app. When consumers spot a good exchange rate on their selected currency, they can make a foreign currency conversion and store them in their account. This helps guard against inherent exchange rate fluctuations.
Consumers are becoming seasoned shoppers of marketplaces and brands from around the world, and the numbers have shown that this overseas spending behavior will only persist. Against that backdrop, multi-currency accounts will become an increasingly useful addition to one's personal finance and spending tools.
---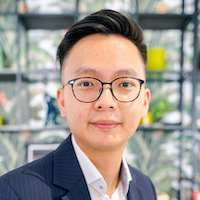 Kelvin Lam is the Regional General Manager of YouTrip, Southeast Asia's leading multi-currency travel wallet to redefine the payment experience for travelers. Having founded the YouTrip operations in Singapore, and expanded the brand overseas to Thailand, Kelvin manages and oversees the local market growth and regional expansion of YouTrip in Singapore, Thailand, and other upcoming future markets in Southeast Asia.
YouTrip is a regional financial technology startup, dedicated to creating the best mobile financial services for travelers across Southeast Asia by simplifying overseas spending and creating a fuss-free travel experience. YouTrip first launched in Singapore in 2018 and subsequently in Thailand in 2019.
TechNode Global publishes contributions relevant to entrepreneurship and innovation. You may submit your own original or published contributions subject to editorial discretion.
YouTrip adopts hyper-localized strategies to differentiate from other multi-currency providers [ORIGIN Innovation Awards Q&A]