Singapore-headquartered Crowd influencer marketing and commerce platform Partipost has received extended funding on its series A, with a total investment of $5 million.
The extended and oversubscribed round is led by Singapore-headquartered venture capital firm Quest Ventures with participation by existing investor SPH Ventures, and new investors iGlobe Partners and XA Network.
The funds will be used to accelerate product and market expansions as the COVID business climate propels the growth of Partipost's commercial clientele, according to a statement on Wednesday.
This investment with new and existing institutional and strategic investors reflects the increased mainstream market acceptance and outstanding growth potential of the influencer marketing industry, which according to a report by Influencer Marketing Hub is expected to be worth $13.8 billion in 2021.
The funds raised will further develop Partipost's tech platform and accelerate business expansion into Vietnam, as well as strengthen current operations in Singapore, Indonesia, Taiwan, Malaysia, and the Philippines, the company said.
"This extended fundraising round will enable Partipost to continue to improve our technology, execute our expansion plans, and double down on our existing markets," Partipost Founder and Chief Executive Officer Jonathan Eg said.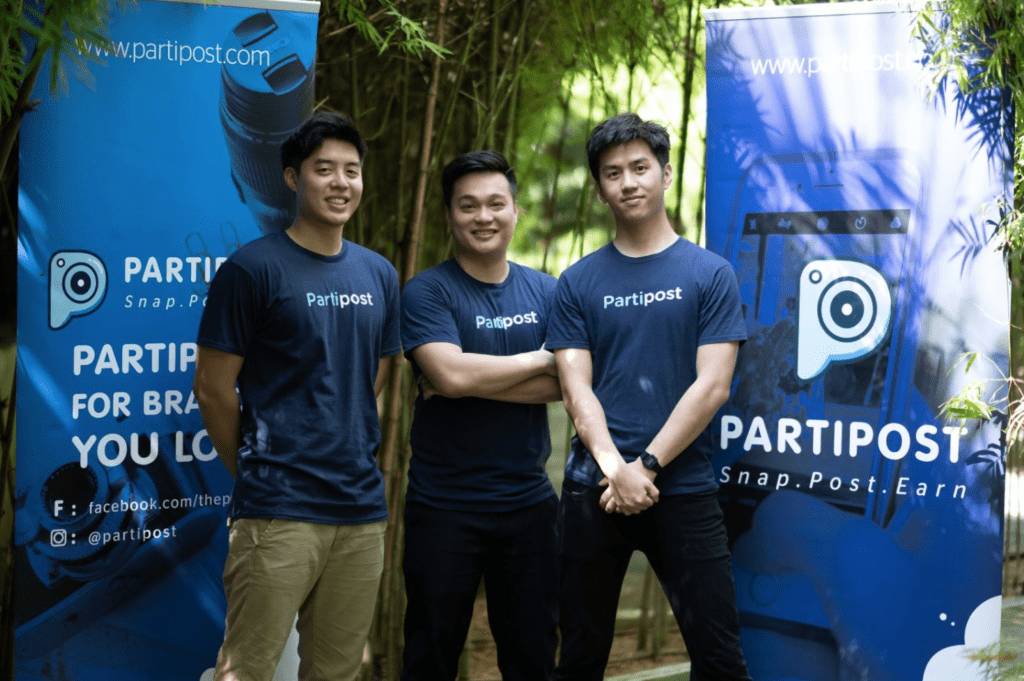 With the completion of this fundraising round, Quest Ventures Partner Jeffrey Seah will join Partipost's board as Director. He was previously Board Observer from Quest Ventures' earlier investment in Partipost.
"Since our initial investment, Jon, Ben, and Tony (founders) have demonstrated their business acumen and operating verve across the three markets they originally operate in. They have balanced the need to recruit brand-safe nano influencers that resonate with commercial partners, and simultaneously pitch to and onboard business partners looking for authentic direct-to-customer relationships as social commerce notches increasing contribution to sales," Seah said.
Founded in 2016, Partipost is currently present in Singapore, Indonesia, Taiwan, Malaysia, and the Philippines. Automating the process of influencer sourcing and campaign management, Partipost allows brands to run marketing campaigns at scale, with speed, and with the right influencers. Powered by influencers across all tiers, ranging from a few hundred followers to millions of followers, Partipost has the goal of driving authentic word-of-mouth marketing for brands.
The COVID-19 pandemic further highlighted the need for businesses to build a strong presence online. Partipost said it has always been dedicated to helping businesses achieve their objectives, and as a result, has been able to maintain existing clients while onboarding new clients. Partipost also saw a threefold increase year-on-year in the total number of influencers during the pandemic.
Earlier this year, Partipost expanded to Malaysia and the Philippines. Partipost has also recently rolled out two new initiatives — the Nano Ambassador and Mass Campaign Programs, which are better catered to brands focused on achieving brand awareness, sales, and scale. Through these programs, Partipost is set to run over 10,000 campaigns with over 3,000,000 influencers within the next 18 to 24 months.
Quest Ventures is a venture capital fund in Asia. Its portfolio of 90+ venture-backed companies operate in more than 150 cities across Asia. It has recently co-led a $4.6 million investment in Vietnam-based food-tech startup Kamereo.
SPH Ventures is the corporate venture capital fund of Singapore Press Holdings Ltd, a media organization listed on the Singapore Stock Exchange. The fund size totals S$100 million ($73.59 million). It has a global mandate to invest in early-stage innovative companies in the areas of digital media and consumer internet.
iGlobe Partners is an Asia Pacific cross-border venture capital fund manager. Since the firm's founding in 1999, iGlobe has managed funds exceeding $500 million for its investors.
Launched as part of the Google alumni network in 2018, XA Network is an investment network comprising senior executives from leading global and regional technology companies. It provides smart capital to early-stage companies across APAC.
Vietnam's Kamereo bags $4.6M in Series A funding co-led by CPF Group, Quest Ventures, Genesia Ventures