Editor's note: This interview is part of a Q&A series with winners of the ORIGIN Innovation Awards 2020. HKSTP is a winner in the category Community Builder Award.
---
When it comes to driving innovation, support across the ecosystem is essential in ensuring that all stakeholders are able to find balance in providing innovation and reaping the benefits from such innovations. Such is the role of the Hong Kong Science and Technology Parks Corporation (HKSTP). In our TechNode Global Q&A with Victoria Cheung, Assistant Manager for Strategic Partnerships at HKSTP, we learn how the ecosystem builder is providing solutions for corporate partners in exploring the best match in terms of innovation and co-creation, as well as providing startups and scale-ups the opportunity to scale their technologies through acceleration and partnerships.
HKSTP held its Corporate Innovation Summit from May 26 to June 2 this year, which was well-received by corporate executives. The Summit netted over 88,000 views, and it brought together almost 300 tech ventures and over 200 senior corporate executives. More than 200 corporate buyers and investors initiated over 220 business and investment matchings.
Below are the highlights of our Q&A.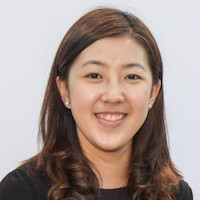 What are the trends driving innovation in Southeast Asia?
We focus mainly on eight verticals including consumer & services, education, manufacturing & logistics, travel & hospitality, banking, financial services & insurance, healthcare, construction & real estate as well as government & smart city.
We see that digitalization and decentralization have been the driving forces in innovation in Southeast Asia in recent years; hence we have organized different accelerators providing a platform for corporate partners to solve their pain points with global innovative solutions namely API EcoBooster, BFSI Accelerator, SPRINTER 2, GAA Seamless Journey Accelerator, etc.
What are the three key challenges in the region, from the perspective of community or ecosystem builders?
The ecosystem has been vibrant and developing quite rapidly these years. One of the key challenges would be sourcing suitable innovation solutions and startups which match with the corporate procurement requirements as well as features that are specific to corporates' different jurisdictions in order to proceed with PoC and ultimately technology adoption.
Another challenge would be expanding the pool to include more startups and scale-ups from all over the world so that we can provide more solutions and options for corporate partners to explore their best match, further the co-creation process, and eventually facilitate technology adoption.
Competing for the right talents could be one of the headaches to some of the companies in the ecosystem. Although various talents schemes have motivated young talents to join and develop their careers in the I&T ecosystem, it is still difficult to secure suitable candidates with relevant domain knowledge and capabilities to help grow their companies.
What are the characteristics or parameters you consider when deciding on technologies or companies to support?
We organize industry-focused accelerators matching the needs and pain points of our corporate partners. As long as the tech startups or scale-ups are providing quality technological solutions tackling the pain points and problem statements from our corporate partners, we welcome all to submit their applications and join our accelerators to take their businesses to the next level together.
Having said that we welcome a wide range of tech startups and scale-ups joining our accelerators and projects, scalability and technology know-how are some fundamentals which we would consider given the barrier of entry in the market. While most important of all, team dynamics and execution capability would heavily reflect the company's performance and growth potential.
How relevant are decentralized technologies in terms of long-term impact in industries like finance, etc.?
Decentralization may actually bring more regulation and compliance requirements, which would bring along changes to not only finance but many industries and possibly impact business models and operating models. While on the other side of the coin, new opportunities in technology development and markets are anticipated in the foreseeable future.
What role does sustainability play in your decision-making process when supporting a company?
Sustainability is a growing trend among large corporates, and they are looking for more and better solutions in revamping their existing projects as well as future initiatives. For example, energy efficiency and operation workflow optimization have been on top of the list for some corporates to scout for solutions. With the increasing awareness and emphasis on sustainability, It creates huge business potential in various markets and opportunities for companies to capture.
Built on open innovation, True Digital Park fosters entrepreneurship and innovation with its expansive campus [ORIGIN Innovation Awards Q&A]