E-commerce is a several-decade-old industry, but its impact is growing in significance with increased digitalization. The global retail e-commerce industry is worth $4.28 trillion according to Statista. "As millions of people stayed home in early 2020 to contain the spread of the virus, digital channels have become the most popular alternative to crowded stores and in-person shopping. In June 2020, global retail e-commerce traffic stood at a record 22 billion monthly visits, with demand being exceptionally high for everyday items such as groceries, clothing, but also retail tech items," reads the research.
As a growing sector, e-commerce is also no stranger to disruptions, with innovators continuously finding new and better ways of doing things. In this TechNode Global feature on the winners of the ORIGIN Innovation Awards — Startup Awards in e-Commerce, we find out how cashbacks, social impact, and livestreaming are making a big difference in how we buy, sell, and build relationships based on digital commerce.
The three pillars of e-commerce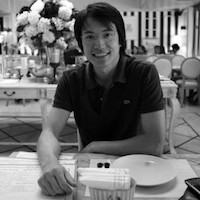 According to Sarun Vichayabhai, Founder and Chief Executive Officer of myCashback, the e-commerce industry has three pillars: clients, end-users, and merchants. The key to success in the business is being able to balance value. "We are always trying to provide a balanced solution to make sure that all the 3 parties in the ecosystem are happy," he shared with TechNode Global.
myCashback was founded on the premise of having the fastest cashback for e-commerce purchases. "I looked at all the major cashback businesses around the world and found that the main problem was a very long wait time of over 90 days for cashback," said Vichayabhai. "So we launched myCashback in 2018, and we offered one-day cashback and never looked back. In 2020 we started to offer B2B2C enterprise cashback solutions mycashback.io, and since then we have signed some of the biggest enterprises in Thailand. In 2021 we started to go global, and we are now in 11 countries around the world."
Vichayabhai has considered COVID-19 to have accelerated e-commerce adoption in the region. "We are seeing more people shop online who we never thought were our clients. So we are always trying to catch up with their needs. We are seeing that they need additional support such as getting more loans to shop more. When they shop they need better information about deals and pricing. And when they buy more items they would need warranty and protection on their products. So I think everything is happening very quickly because of the fact that there is a massive wave of new online users learning to shop online."
In the e-commerce market, the challenges for clients–the brands–are mostly in monetization and customer retention. myCashback goes beyond addressing these two basic challenges and also provides a way for clients to seek further monetization channels. "We understand that our clients are always looking for additional methods of creating new ways of generating income from their users. Therefore myCashback is always looking to provide our clients with new and innovative ways to offer our clients ways to generate new additional income. For example, we are working with a local Thai bank to provide warranty on the products which they purchase from our platform. So if you bought a laptop from us we will provide you with a one-click solution where you can purchase warranty on your product. We are also talking to our banking clients about loans and other banking products, which we can upsell our users."
For end-users, the pain point is usually product discovery, as well as realizing value in online purchases. This is addressed by myCashback through one-day cashback and decision-making aids. "We came up with the one-day cashback tech because we understand from talking to users that waiting 90 days for cashbacks is painful. We are also looking at data and trying to see what we can do to improve user experience. For examplem we saw that there was a big drop off before making a purchase decision so we came up with the 'net of cashback price comparison' search solution," Vichayabhai added.
Learning from its local and regional experience, the company is also looking to expand its horizons. "We are working with 500 Startups to learn about the American market. We have a JV in place with a team of great entrepreneurs in the Nordic countries. We have signed JVs with the CP group (one of Thailands biggest conglomerate) to open in Indonesia and Phillipines," shared the Founder and CEO, who has also highlighted the tight-knit nature of the company's 15-strong team, which has only had one turnover in its four years of operation.
He has stressed that in the e-commerce business, it's important to build your technology solutions around real needs, and not just build tech for the sake of it: "If you listen to these end-users carefully you can really see where the market is going. Then you provide the tech to build around these needs so that you can offer the most rounded solutions to all of the parties involved in your ecosystem."
E-commerce with social impact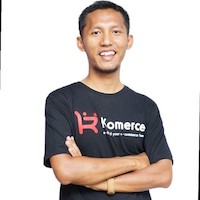 E-commerce has provided opportunities for small and micro-enterprises to expand their potential customer base. However, not all small businesses have the capability to go digital. Indonesian startup Komerce (formerly Kampung Marketer) has capitalized on the trend and started providing e-commerce services to such small businesses by hiring talent from kampungs or small villages in Indonesia, particularly Purbalingga.
Komerce was founded in 2017 by its Chief Executive Officer, Nofi Bayu Darmawan, who left a comfortable employment with the Ministry of Finance to return to his home town to elevate the community's economic status through digital employment.
"Purbalingga is a small town in Central Java, Indonesia. As it is a small town, there are not many job opportunities available. This causes many people to go to bigger cities to get a job, and it also causes many people to be unemployed especially those who do not have skills. Then, Komerce comes–we focus on training the village youth with e-commerce skills," said Darmawan.
He added: "After the training, they will be listed in our talent pool. On the other hand, many SMEs especially those that are located in big cities find it hard to enter the online business or to scale up their online business. We collaborate with the SMEs to hire the talents so that the SMEs will have skilled talents and the village youth will get a job and can earn monthly income for them to stay in their hometown."
For micro enterprises, the challenge is in digitalization–not all are capable to run their own e-commerce operations. SMEs find it hard to scale up their business because they have limited time either to do or to learn digital marketing/e-commerce. So they need skilled talents to do it. However, their limited resources or to get skilled talents in the e-commerce field, but the salary is high."
He added: "It is also hard for them to scale up their business because they need to rent an office, and pay for the electricity, water, and internet bill. Their other option is to hire talents remotely as it is less expensive but it is hard to manage."
With Komerce, said SMEs gain access to affordable talent. "We provide skilled talents in digital marketing with an affordable salary, lower operational cost, flexible hiring depending on the business growth, and remote (talents are remotely hired but monitored, assisted, and reported)," said Darmawan.
He has noted that the e-commerce industry is evolving, and that it may no longer need as much human intervention in the future. However, Komerce is preparing its talent for sustainable activities. "In Indonesia, the online shopping trend still needs human existence to offer and respond to customers. In the future, probably the role of human beings will be different and everything will be automatic. But we believe that as long as human beings are needed in the e-commerce system, we need to keep learning and adapting to the trends of e-commerce."
Live-streaming as an engaging channel for commerce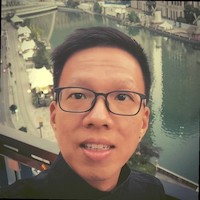 According to research by Infoholic Research LLP, live streaming revenues in Asia will hit US$71.7 billion by 2023. It also projects the market to grow at a CAGR of 46.4 per cent within the 2017-2023 forecast period: "Growth rate of the Asian Live Stream Market is more than that of the global average and the region is improving its infrastructure capabilities such as high-speed internet, the internet and smartphone penetration rates, to build the technology infrastructure and thereby attract investments in several other sectors as well."
According to Colin Phua, Founder and Chief Executive Officer of Captive Interactive, there are opportunities in using livestreaming for engagement, although not all businesses are capable of executing without help. "Challenge #1: Using live streaming as an innovative new channel to transform the mindset of how merchants sell their products & how customers shop on e-commerce platforms. Challenge #2: Create interesting and impactful content to engage viewers. Challenge #3: Increasing viewership numbers and GMV."
Captive Interactive is a digital content production and integrated digital marketing agency focused on e-commerce livestreaming and e-commerce marketing. It is backed by over 18 years of experience and expertise in integrated media & marketing, advertising and creative, digital interactive marketing, content production, e-commerce marketing and livestreaming production, with major shopping malls, international and local brands, and retailers, among its clients. The company is also supported by Infocomm Media Development Authority (IMDA)/PIXEL and Enterprise Singapore on some of its current livestreaming projects.
For the company, there is no one-size-fits-all approach to live-streaming and e-commerce. "We compartmentalize and tackle each challenge squarely, reaching out to individual stakeholders to promote the benefits and effectiveness of live streaming," shared Phua.
"We share and educate regarding the dynamics of the livestreaming ecosystem to optimize customer engagement and increase sales. We work closely with merchants to understand their brand DNA and USP to conceptualize fresh content that adds value to the shopping journey," he added.
The company provides value to clients through partnerships, said Phua. "Strategic partnerships between stakeholders from media, e-commerce & marketplace platforms, logistic & fulfillment companies–these are enablers that are contributing to the development of the ecosystem."
He concluded that with livestreaming being a growing trend in Singapore and the region, companies can drive value toward their digital engagements. "As Livestreaming is an emerging trend in Singapore, we are constantly exploring new concepts and ideas for audience engagements to increase viewership time. Also paying attention to product curation to drive GMV."
ORIGIN: How FinTech is disrupting business banking and wealth management in Southeast Asia
Featured image credits: Unsplash