Editor's note: This contributed article was earlier published on Insignia Business Review.
For Pahamify, a rising star in Indonesia's edtech space, product has always been at the center of its growth strategy. Over the past year, buffeted by the tailwinds of greater demand for alternative e-learning platforms, Pahamify has managed to capture the online test prep boom in Indonesia, growing its customer base 50 times in the first half of this year.
Dr. Mohammad Ikhsan, Co-Founder and CPO of Pahamify, shares on the anatomy of the company's user acquisition. He introduces Pahamify's "Total Immersion Strategy" which ultimately enables the company to reach more students in Indonesia faster.
---
Pahamify's approach to customer acquisition is focused on product-led growth with a total immersion strategy. We borrowed a philosophy of swimming training called Total Immersion (TI), a method where the focus is on how to move efficiently in the water by harnessing the laws of fluid dynamics instead of working against the water's resistance.
The product features we implement are based on the biggest problem faced by students at a particular point in their learning journey. Therefore, the single most important thing to do is to develop or improve a set of highlighted features or services which address this problem.
Our product development is essentially "immersed" in our customers' needs. This way, every time we ship a new feature, we see a surge in customer growth. This also allows us to keep innovating and is in line with our holy grail: to accelerate students' knowledge acquisition or learning process.
The DNA behind Total Immersion
The evolution of a species' anatomy is influenced both by DNA passed on from one generation to the next, as well as external factors. In the same way, Pahamify's product-led growth approach was shaped by the DNA of its founders and the edtech landscape in Indonesia.
Founders DNA
We picked Product-led growth as our primary approach because this is the very DNA of the founders. The three of us are product guys. We really have this burning passion to bring the best product in EdTech by combining learning science, filmmaking, and game design. We also have compelling backgrounds to:
Understand the real customer pain through our experience as a YouTube top education creator;
Harness the most suitable technology through our technical background (PhD-trained, expertise in gamification).
Market's golden moment
Looking at the global market, Indonesia is not yet mature in the edtech space compared to its peers. We are still looking for the best model for Indonesian students. A highly iterative Product-Led growth approach makes sure we will eventually arrive at the most valuable model both for the students and the company.
Older and wealthier competition
Students in Indonesia have recognized us as the "rookie online learning platform of the year." Since the other big players have been around much longer than us and have accumulated large amounts of funding, we have to be very mindful in spending every penny that we have. Therefore, the total immersion philosophy is something we cling on to: if the product doesn't acquire and convert people in an efficient way, then something is wrong with our product/solution.
Total Immersion in the lives and minds of users
Just as the fastest animals seem to be one with the air or the water they go through, so do companies gearing up for fast growth need to "become one" with their users. If the anatomy of Pahamify's customer acquisition approach is product-led growth, then total immersion for Pahamify means immersing their product into the lives and minds of our users: students.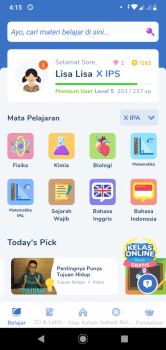 We try to immerse ourselves in the student's realm by having continuous conversations with them. We need to understand the specific psychological dimension of students since they are heavily influenced by social dynamics among their peers. The question we ask ourselves every single day at Pahamify is: what's up with the students?
For example, we have to be very sensitive to when they start having conversations on preparing for an upcoming exam and the issues that are top-of-mind for them. Once we identify these, we can then launch a specific campaign or highlight a feature improvement to have this time-specific problem addressed.
Two examples of this sensitivity came into play during the pandemic. When the students were required to learn from home for the 1st time back in March, we launched an MVP for live-streaming and it successfully propelled our growth.
Aside from adjusting to learning from home, this pandemic has also impacted parents' education expenses. Many students want to learn and access our services, but due to the conditions, they don't get pocket money since they are not going to school. We listened to them. We knew that most of the students were paying for our product from their pocket money. Therefore, we wanted to make sure we still have affordable prices in our line of products.
Those are just two examples of how we adapted to the pandemic to achieve a win-win situation for the company and the users to make sure they get the high-quality education they deserve.
The brain powering Total Immersion
The challenge with total immersion is that it doesn't necessarily dictate direction. Motion is optimized, but not necessarily targeted. You can be built for speed, but without direction or cognition, it will be impossible to chase down anything. This is where the "brain" of the anatomy comes in — or as Dr Ikhsan calls it, the "black box in our acquisition engine," — which in the case of Pahamify, is mapped out by none other than a familiar character in the startup narrative: data.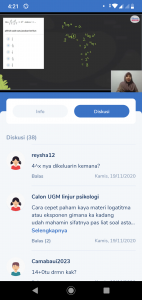 Just like when I was doing my doctoral research, we always want to prove/disprove our hypothesis for each initiative or campaign we come up with. We strive to reach the optimum granularity we can have with our limited resources to build and carry out 3 systems:
Referral system from users
Tracking for each entry point from all campaigns that we have
Monitoring the engagement in all our features and services
Having granular knowledge of these components will help us figure out the black box in our acquisition engine. Hence, we are able to make a prediction on what to double down on for the next sprint.
And data is a necessary ingredient in this decision-making process. It helps us in building a model for our customer acquisition black box. However, data is only a map we can use for decision making. Ultimately, we are still responsible for making the decision itself. But without a map, we'll surely be flying blind. Even with a map, we still have to be clear on our thinking process to contextualize and explore the possible next courses of action.
I'll give you an illustration. Let's say we saw an anomaly spike for our live streaming product at a specific session. Even though we tracked down all the entry points for the acquisition, chances are we still can't pinpoint exactly the reason for the spike. This is the trait of our species: we are good at pattern recognition but weak on analysis.
All we can do is hypothesize several possible main drivers: Could it be the unique new style of our live streaming? Could it be driven by the rockstar teacher's performance? Could it be the topic of the lesson? Or, was there any discussion among the student's community that drove our service viral at that specific time? Could we replicate this performance?
In short, data helps us ask more questions. More questions mean more possibilities to innovate ahead of the competition.
Streamlining team collaboration to reach more users faster
The anatomy of user acquisition is not one contiguous whole. Rather, just as animals have different muscles, bones, and other organs working together to move, so does Pahamify have various teams focused on different areas working together to carry out its total immersion strategy.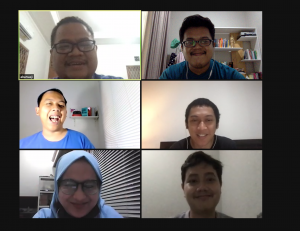 In Pahamify, the product, academic, and marketing team work closely together under my supervision to carry out this total immersion strategy. Everything starts with an analysis of the students' needs. Once we identify the most pressing problem to tackle, each function creates a plan of action to tackle the problem from their domain of expertise.
During execution, effective communication between the different teams is key to making sure everyone is moving in the same direction. Pahamify is lucky to have a high talent-density engineering team, due in part to our CTO's high standard in recruiting. I also work closely with our CTO Edria to decide which campaign or product will have the most optimum impact-effort cost, based on data we often crunch together.
In the end, it goes back to our users, the Indonesian students. Our focus is to always make something the students truly want and need to better their understanding of the world around them and help them reach their true potential. Creating a product that the users truly need, I believe, will make it that much easier to accelerate customer acquisition.
About the author
Dr Mohammad Ikhsan, PhD is the Chief Product Officer and a co-founder of Indonesian education technology company Pahamify. He is also Executive Producer of the award-winning and nationally acclaimed educational Youtube Channel "Hujan Tanda Tanya." Prior to venturing into edtech and education, he worked as an analyst for Accenture and software engineer for local semiconductor and biomedical companies. He received his bachelor's and master's degree in electrical engineering from Institut Teknologi Bandung (ITB) and completed his doctorate in Control, Intelligent Systems, and Robotics at the National University of Singapore.
TechNode Global accepts contributions relevant to entrepreneurship and innovation. Kindly use this submission form if you would like to contribute an article.