Piling into a small, sweaty room that's just been vacated by a bunch of strangers to belt out some bangers sounds like a bad idea right now—and that's part of the reason a Singapore startup named Popsical has secured $5 million from investors to expand the reach of its socially distanced karaoke gizmo.
Popsical facts & stats:
Popsical makes Remix, a lightweight $290 streaming gadget that plugs into your TV
Comes with two wireless microphones
Popsical's karaoke library costs a further $7 per month
Streaming controlled via a mobile app—or there's a remote control supplied if you prefer
Launched in 2018
Sells in Singapore and Malaysia
Singapore's giant MediaCorp is an earlier investor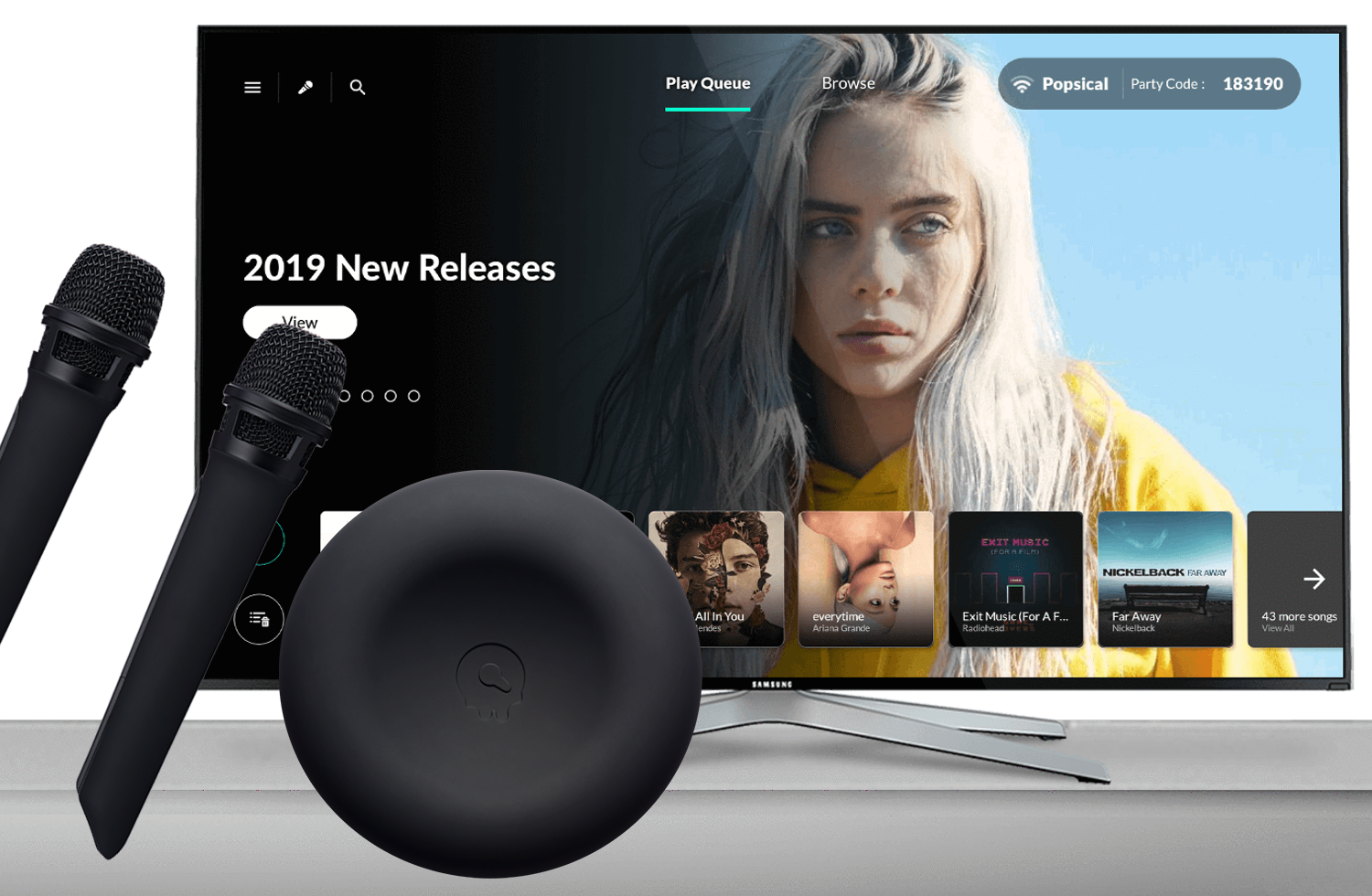 Popsical's series A funding was led by local outfit Quest Ventures, reports The Business Times. The aim is to expand sales across Southeast Asia as well as Central and South Asia, including the massive India market.
The Covid outbreak led to a leap in sales, CEO Faruq Marican told The Business Times, with shipments up an average 47% per month after lockdowns were enforced.