Always pushing the boundaries of innovation, Singapore has been fast-tracking nationwide 5G adoption. In addition to the Infocomm Media Development Authority (IMDA) announcement that the country will phase out 3G networks as early as mid-2024, several local communications services providers (CSPs) such as Starhub and M1 have also been demonstrating their respective 5G capabilities through transformative network plans released in the market.
5G networks are here to stay. As Singapore gears up for the next era of innovation, the internet of things (IoT) is one area where 5G networks are anticipated to have a significant influence, with the global 5G-IoT market expected to grow by over US$77 billion in the next four years. Through the integration of IoT technologies, devices are set to seamlessly communicate with each other and the internet at rapid speeds and with low latency.
In today's digital-first age, the synergy of device connectivity at high network performance levels is critical to immersive online experiences such as extended, virtual, and augmented reality (XR, VR, and AR) – particularly through IoT devices in the form of its relevant virtual glasses.
Synchronizing 5G and XR
The proliferation of extended reality (XR) today has emboldened device manufacturers to secure their stake in the virtual, augmented, and mixed reality space. More importantly, XR exhibits the increasing need for visual clarity, distinctive audio, and impressive network speeds in a single wireless user experience.
Here is where 5G technologies can be impactful. IoT devices such as XR glasses require a great deal of synchronization between audio speakers and headphones, visual sources, and close-range vision, as well as real-life physical movement and its virtual counterpart motions. When combining such elements, 5G technology can enable XR users to access their online experiences virtually anywhere – enabling real-time interactions, remote collaboration, and even life in the metaverse.
In fact, 58 percent of companies with future metaverse ambitions have already deployed or piloted at least one metaverse-related use case, seeing the highest potential in the use of XR in the context of training to onboard and upskill the workforce.
With 5G's diverse, transformative uses, there is no doubt about its influence on improving the connectivity of IoT devices, revolutionizing how people live, work, and interact daily. However, to fully optimize 5G applications on XR technologies, telecommunications, and technology stakeholders must also be aware of technological complexities such as interference that can impede the quality of 5G integration on its relevant devices.
Overcoming interference issues
Interference can occur when multiple IoT devices operate in the same location and their signals intersect. In the case of XR, the experience requires advanced artificial intelligence (AI) technology, improved sensing and interface devices, optical lenses, system processors, and power amplifiers. As a result, if these devices do not work in sync, latency can rise and result in degraded network performance and poor user experience.
Using sophisticated signal processing techniques such as multi-antenna systems and smart antennas is key to minimizing interference as both tools are built on raising signal quality. Antennas can be embedded into the XR glasses themselves to optimize network signal connection. Simultaneously, however, the positioning of antennas within such devices must also prioritize the wearer's safety – which necessitates additional in-depth research into antenna technology to ensure a safe, reliable, and high-performing final product.
Ultimately, integrating 5G with IoT services such as XR is complex. This makes it ever more important for businesses to research and engage key technological partners that can overcome knowledge gaps surrounding any transition to 5G applications.
Unlocking new realms of connectivity
The convergence of 5G technology with XR is a critical step towards increasing global connectivity and unlocking new social and economic opportunities, even towards the much-anticipated metaverse. However, given the complexity of the IoT ecosystem, organizations that utilize XR must be informed and selective when building their 5G-integrated infrastructure.
Nonetheless, the corporate benefits of 5G technologies are limitless; they serve to elevate business processes, increase productivity, decrease downtime, and boost customer satisfaction. Still, even when tying these benefits with Singapore's ambitious 5G goals, we are only beginning to tap into the vast integrative possibilities of 5G across various digital domains. While we are already witnessing this integration with XR, we anticipate even more 5G-integrated innovations to emerge and flourish in the near future, shaping Singapore's technological landscape.
---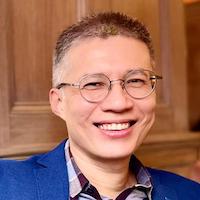 Ming Kin Ngiam is the Head of Nokia Singapore.
TNGlobal INSIDER publishes contributions relevant to entrepreneurship and innovation. You may submit your own original or published contributions subject to editorial discretion.
Bridging the digital divide: Empowering SMEs to thrive in the digital age