Earlier this year, the Thai and Japanese governments signed a memorandum of understanding (MOU) to boost investment and cooperation between the two countries.
The MOU aims to enhance Thailand's competitiveness and promote collaboration between Thai and Japanese small and medium-sized enterprises (SMEs), and follows an earlier pledge by Japan last year to expand investment in Thailand, especially in high-technology industries.
During my time in the country, I have observed that Thailand's corporate culture is still grappling with paper-heavy back-office operations that should be fully digitized, especially invoices.
Fortunately, more Japanese tech firms are now following the lead of the two governments, including our own company, Sansan, a technology leader listed on the Tokyo Stock Exchange.
We are bullish on the potential of Thailand as an attractive market within the wider Southeast Asia region for business growth.
To that end, we recently opened a representative office in Thailand and are considering further expanding our operations there from our regional headquarters in Singapore, in addition to our recent development center in the Philippines.
We see Thailand's growing digital economy, the existing Japan-Thailand business links, and the government-backed push on digital as a big opportunity for Japan's tech leaders more broadly, with many traditional Japanese multinationals already operating in Thailand.
This is all part of the long-term trend of global tech firms trying to capitalize on the rapid growth of Southeast Asia and its population of nearly 700 million, with Singapore serving as a springboard for companies like ours into regional markets like Thailand.
Thailand's exploding digital economy
Thailand's digital economy grew rapidly in 2021, reaching $57 billion and accounting for 13 percent of the country's GDP.
This growth was driven by a number of factors, including the increasing adoption of mobile devices, the growth of e-commerce, and the government's focus on digital transformation.
The United States has a larger digital economy than Thailand, but Thailand's digital economy is growing at a faster rate, making Thailand an attractive market for technology providers that are looking to expand into Southeast Asia.
There is a long history of cooperation between Japan and Thailand. Today, more than 5,800 Japanese companies are operating in Thailand, mostly in traditional industries such as shipping, maritime, and logistics.
However, the number of Japanese companies operating in high-tech sectors is increasing, at the same time as the Thai government has committed to further developing its digital economy.
Last year, the government released a national strategy for digital transformation, which aims to make Thailand a "digital hub" in Southeast Asia and will see heavy investments in high-speed internet and 5G networks infrastructure.
I believe that Japanese companies looking to expand into Southeast Asia should consider Thailand as a key market.
Strong Japan-Thailand historical links
Thailand's Commerce Ministry revealed that Japan was the top foreign investor in Thailand last year, with Japanese companies investing in 151 projects, while Singapore, the United States, Hong Kong, and China were the other top five foreign investors.
The two countries signed a five-year joint action plan on strategic economic partnership in 2021, which will include cooperation on a range of economic initiatives and technology.
Meanwhile, the Digital Economy Division Office of the National Digital Economy and Society Commission recently announced its 2023 Thailand Digital Outlook Study Project, with the goal of analyzing the overall policy development of Thailand's digital economy and innovation.
The commission will use this information to recommend practical measures to guide and develop the digital economy and society.
I have personally been spending more time in Bangkok in recent months as we at Sansan look at ways to expand our business in Thailand, and I've come to the conclusion that the current moment is a good window of opportunity.
With the recent shift of some of the world's largest technology companies' supply chains out of China and into Southeast Asian markets like Vietnam, the whole region is poised to become more prominent in the global technology landscape.
Countries like Thailand are likely to benefit from this trend, and companies that establish a presence in these markets early on this year are likely to reap the rewards.
---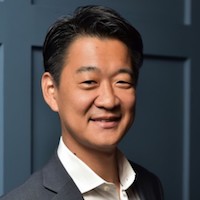 Edward Senju is the Chief Revenue Officer at Sansan Global.
TechNode Global INSIDER publishes contributions relevant to entrepreneurship and innovation. You may submit your own original or published contributions subject to editorial discretion.
Year of the Tiger: Future of work in an ESG world will require a new physical-digital mix