As the world transitions towards a net zero future, Singapore is doing its part by electrifying its transportation ecosystem to meet the carbon emission targets set out in its 2030 Green Plan. This includes the implementation of electric vehicle (EV) policies such as a ban on Internal combustion Engine (ICE) car and taxi registrations by 2030, as well as road tax reductions and rebates to incentivize drivers to adopt EVs — resulting in 11.8 percent of all cars registered in 2022 being EVs.
While early signs are promising, the reality is that EV adoption is still hampered by the lack of mainstream exposure, common misconceptions surrounding EVs, and the limited EV charging infrastructure.
More should be done to further cultivate EV adoption, and we believe that electric carsharing can be a key catalyst. There is a growing demand for carsharing, especially among younger Singaporeans who want the freedom to drive a car without having to necessarily own one. This mindset shift is a clear indication that carsharing is rapidly becoming a credible alternative mode of transport due to the high costs of car ownership, with over 5,000 and growing shared cars on our roads today.
Satisfying the desire for EV adoption while meeting the rising demand for carsharing may be the winning formula needed for Singaporeans to be more open and cognizant of the idea of using EVs in their daily travels.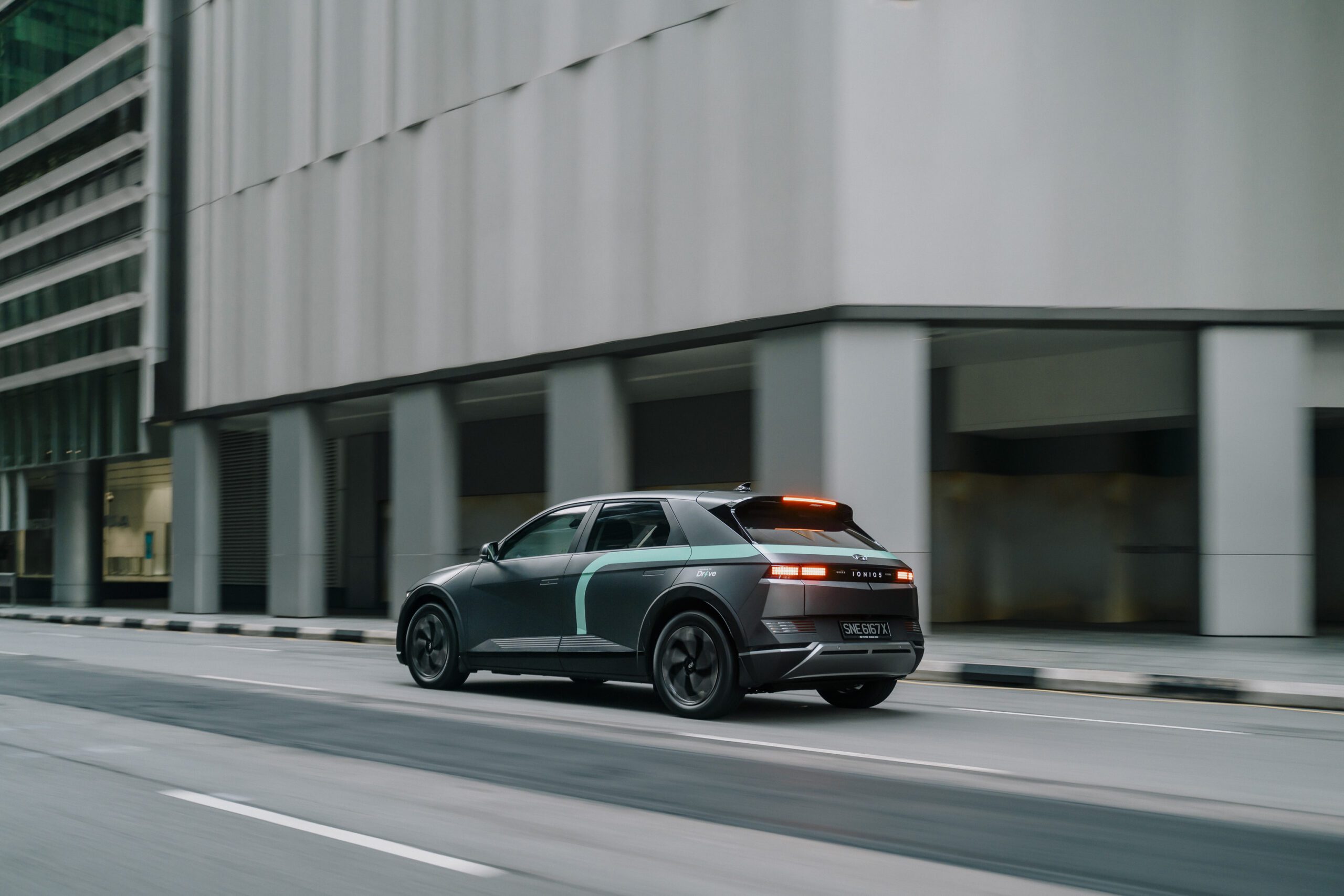 Carsharing as a medium for first-time EV experiences
Despite the rise in EV car registrations over the past year, Singapore still faces a relatively low uptake compared to other developed markets such as Norway, Finland, and Switzerland.
EVs represent just 1 percent of cars on Singapore's roads as close to 90 percent of new vehicles still being registered here remain ICE models. This is due to the lack of familiarity with and confidence in EVs amongst Singaporean drivers, most of whom would rather stick with established ICE models that have been 'tried and tested' over the years.
To counter this, the carsharing industry can function as a key touchpoint for first-time EV experiences. As carsharing is an attractive option for those taking ad-hoc trips, its on-demand, pay-as-you-go model bodes well for anyone wanting to try out EVs for the first time without commitment.
The affordable pricing that carsharing offers in comparison to investing in the ownership of EVs, along with the peace of mind that comes with regular fleet maintenance and customer support, means that first-time users will have an 'all-in-one' package to experience driving EVs without hassle.
This will be augmented by the growing availability of carsharing EVs, with major operators shifting their focus towards EVs as a primary component of their fleets. For GetGo, our S$20 million fundraise in February this year from Treïs, a family-backed investment group, will help accelerate the growth of our green vehicle fleet to 10,000 by 2030, with EVs targeted to make up 15 percent of our entire fleet by the end of 2023.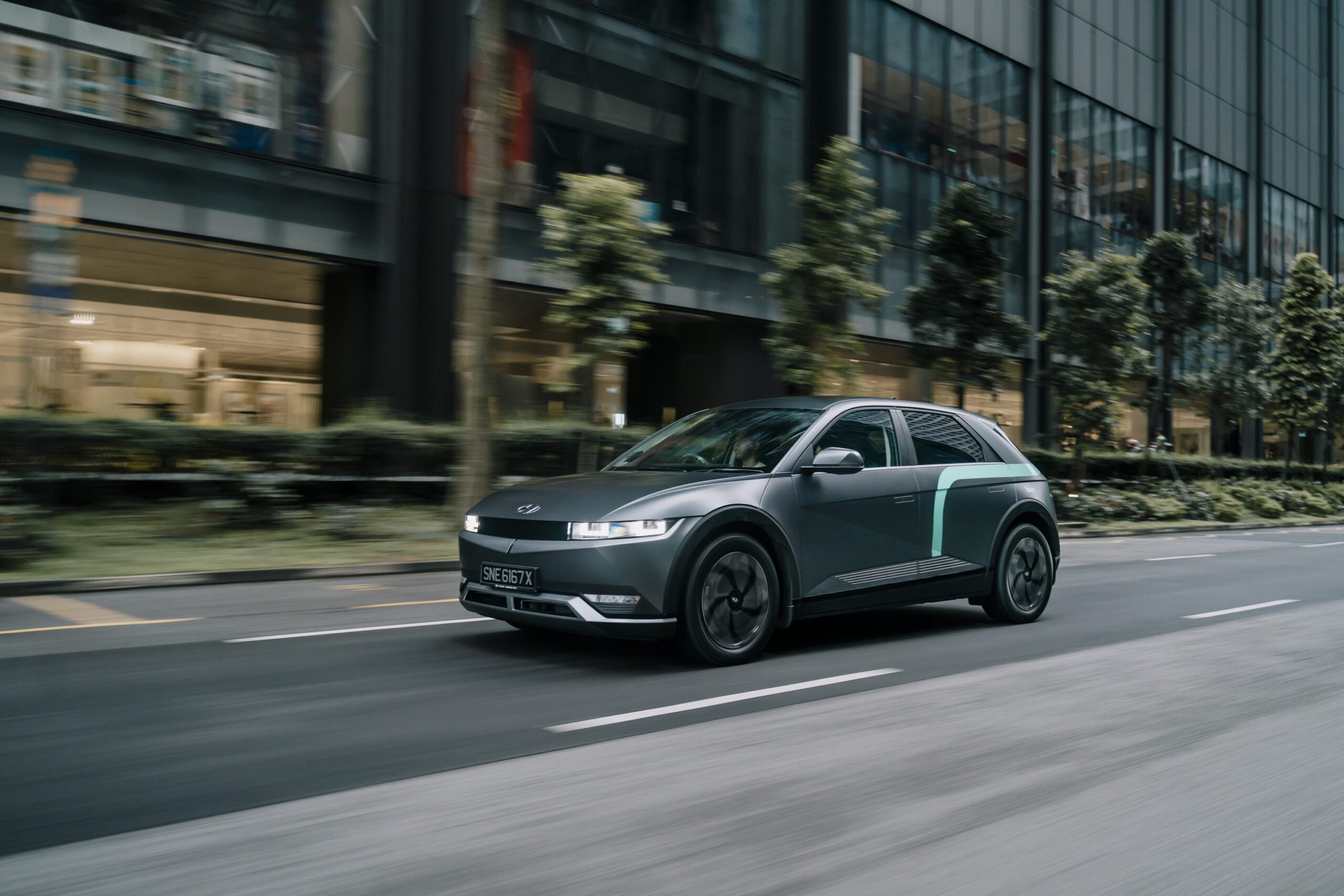 Demystifying misconceptions surrounding EVs
Coupled with these first-time experiences, the carsharing industry can also value-add by educating Singaporeans on the real-world capabilities of EVs and dispelling common misconceptions surrounding them.
Some carsharing platforms are collaborating with global EV manufacturers to help make EVs even more accessible as well as simple to use. For instance, GetGo formed a strategic partnership with the Hyundai Motor Innovation Centre Singapore (HMGICS), with the aim of promoting the adoption of Hyundai EVs through carsharing. Coupled with a strong understanding of user needs and concerns, carsharing platforms are well poised to widen access to and adoption of EVs.
For many drivers, there remain a number of concerns around adopting EVs, such as the availability of charging network and services, quality of driving, and range anxiety. However, recent developments in EVs and EV charging infrastructure have mitigated or even eliminated many of these concerns.
Firstly, EV charging has matured since its inception, along with its reliability. Regardless of the frequency of daily usage, EV carsharing users can rest assured that they can charge vehicles in a safe and expeditious manner. This is because the new charging stations have built-in smart algorithmic controls to track energy usage and charging consumption.
Secondly, the current generation of EVs in existing carsharing fleets is as capable as established ICE models in providing a comfortable driving experience regardless of the rental duration. In fact, the absence of an internal combustion engine and tailpipe emissions means EVs will provide users with more storage space and a quieter drive. The electric motor also generates instant torque, as well as the ideal amount of power needed for smooth city driving.
Lastly, newer EVs offer greater range and faster charging. They also have durable batteries that can last the entire duration of the car's lifespan. This ensures that carsharing users will not have to worry about running out of power on the road, even if they find themselves far away from charging stations.
EV carsharing influencing Singapore's wider mobility infrastructure 
In conclusion, the growth of carsharing EV fleets will further encourage local drivers to transition towards this green mode of communal transportation, maximizing the utilization of charging stations within Singapore's EV infrastructure.
The carsharing ecosystem also serves as a proof-of-concept and establishes a demand baseline for the government to further scale up the existing infrastructure and accelerate EV adoption for both private owners and carsharing users ahead of the Green Plan 2030.
We have already seen a gradual shift in the reliance on EVs as a daily mode of transport today, with the Land Transport Authority (LTA) announcing its planned expansion of the public EV charging infrastructure, with 1 in 3 HDB carparks having EV charging points by the end of this year. This is in line with the government's plans to have more than 60,000 EV charging points by 2030 — 40,000 in public car parks and 20,000 in private premises.
In the long run, shifting perceptions on EVs and greater usage through carsharing will create a multiplier effect that enhances the accessibility of EVs, increases users' willingness to use EVs, and amplifies the demand for existing charging stations. These will culminate in greater investment by the government and EV charging partners to expand Singapore's green mobility infrastructure, helping Singapore accelerate and eventually complete the shift towards a fully electric vehicle population.
---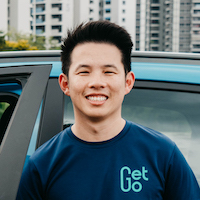 Toh Ting Feng is CEO and Co-Founder of GetGo Technologies.
TechNode Global INSIDER publishes contributions relevant to entrepreneurship and innovation. You may submit your own original or published contributions subject to editorial discretion.
Nearly One in Five Cars Sold This Year Will Be Electric — International Energy Agency