With COP27 underway, we are inching yet another year closer to 2030, where according to the United Nations (UN), around 700 million people may be displaced due to drought.
While goals were set to reduce global greenhouse gas (GHG) emissions by 43 percent in 2030 and towards net zero by 2050, climate change is happening now, and it is affecting everyone. From rising sea levels and global temperatures to extreme weather events that lead to rapid desertification and floods, countries are experiencing severe losses and damages with the developing nations being the most affected.
As significant contributors to global GHG emissions, rich, highly-industrialized countries have to take on considerable responsibility in mitigating the effects of climate change and fulfilling the promise of a sustainable future for the planet.
This is where deep tech comes in. While it is unlikely for the over-reliance on fossil fuel energy to decrease drastically amidst a myriad of political and economic reasons, businesses are showing interest in adopting deep tech as a form of transformative innovation to increase productivity, lower operational costs and improve sustainability at the same time. This is evident from the substantial increase in global investment in deep-tech startups from US$15 billion in 2016 to US$60 billion in 2020, according to BCG.
Encompassing a convergence of advanced technologies ranging from artificial intelligence (AI) and biotechnology to advanced materials and quantum computing, deep tech offers a world of possibilities in contributing to the UN Sustainable Development Goals.
For example, this year's XPRIZE milestone winner for Carbon Removal, Carbyon, is developing a deep-tech solution to clean up our atmosphere through direct air capture of carbon dioxide (CO2) for industrial plants. With over 1.5 trillion tons of CO2 emitted so far, it is critical to take immediate action to alleviate the pressure that such an excessive amount of CO2 has on the environment.
One major theme highlighted during COP27 by UN Secretary-General António Guterres is the zero tolerance for net-zero greenwashing. As more and more corporations are declaring net-zero pledges, there comes a need for better and more efficient testing on environmental contamination to hold businesses accountable.
Aprisium is able to address this need by providing sustained contamination management using technology developed by the Agency for Science, Technology and Research (A*Star) in Singapore. Relying on electrochemistry, cloud-based data management and AI analytics, Aprisium's solutions will enable businesses to measure, monitor and mitigate the effects of environmental contamination in a quicker and more effective manner.
According to the International Energy Agency (IEA), arriving at the net-zero emission goal by 2050 requires a big push to develop advanced technologies and innovative solutions that can make a difference in the reduction of carbon emissions. While deep tech is garnering more interest over the years, building a deep-tech startup is not easy.
These emerging technologies tend to be of high risk, as they cost more to develop and take a much longer time to become market-ready, as compared to digital software solutions. Nevertheless, it is essential to provide them with committed and consistent long-term support, so that they have a chance to advance from the experimentation to the commercialization stage. After all, it is only with deep tech that the UN Sustainable Development Goals may be within reach, and there is still hope for a sustainable future.
---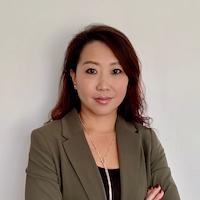 Clara Chen is the Co-Founding Managing Partner of Singapore Deep-Tech Alliance (SDTA), a venture builder that systematically supports deep-tech startups to tackle large-scale environmental problems with advanced technologies. Since October 2022, SDTA has entered a partnership with Enterprise Singapore (EnterpriseSG), as part of the Startup SG Accelerator program, to build deep-tech ventures in Singapore.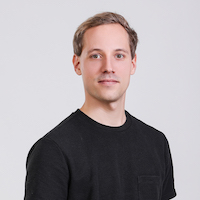 Luuk Eliens is the Co-Founding Managing Partner of Singapore Deep-Tech Alliance (SDTA). Specializing in building new ventures from scratch, he leads the process of building deep-tech ventures from the ground up.
TechNode Global INSIDER publishes contributions relevant to entrepreneurship and innovation. You may submit your own original or published contributions subject to editorial discretion.