With rapid digitalization underway, where does traditional steel manufacturing stand in today's economy?
---
Despite uncertain market conditions stemming from geo-political conflicts and the enduring pandemic, the growth of the steel industry in the Asia Pacific region, has been unhindered. According to the World Steel Association, the steel industry is predicted to witness further growth in demand at 2.2 percent in 2023.
The healthy outlook for the sector has led steel manufacturers to find ways to increase their production capabilities. Aided by the growing prevalence of Industry 4.0, many steel manufacturers are incorporating modern technologies, such as cloud, data analytics, and artificial intelligence (AI) into their business processes to improve their production output and achieve increased profitability.
Experts from ABI Research have found that investments by steel manufacturers into digital transformation will grow at a CAGR (Compound Annual Growth Rate) of 10.9 percent between 2022 and 2031, reaching up to $5.9 billion. However, most manufacturers are ill-prepared for the digital transformation process as they lack the digital foundation needed to carry out the digital transformation plans.
Being accustomed to legacy technology, some leaders are weary of adopting innovative technology due to the lack of skills on-hand to exact its effectiveness. Rising to the challenge and armed with 52 years of experience, Gunung Raja Paksi (GRP) has been on a transformative journey of digitalization and has successfully initiated projects even before the pandemic, to increase the efficiency of its business.
Digital transformation is key for steel manufacturers to break out of slow and inefficient processes to remain competitive while providing high-quality steel for customers. Recognizing this, we started implementing new technologies within the company's operations. This includes implementing Robotic Process Automation (RPA) to improve data flows and deliver real-time updates about production and truck movements which would help alert employees and management in advance of any emergencies that may arise.
The path to digitalization
Despite the complexity of digital transformation, steel manufacturers should not be deterred from taking the needed steps to implement innovative technologies into their processes. Most steel companies have grand plans for digitalization, but they are usually stuck in the pilot phase and never get to full-on implementation. Instead of over-complicating the strategy, all it takes is careful planning, as well as a patient long-term mindset.
When acting, leaders must understand that digital transformation does not have to be an overhaul. It is about identifying the right opportunities and conducting a proper assessment to arrive at the optimal digital solution which compliments the business plan.
For instance, traditional steel companies which operate on traditional forms of communication and outdated data can implement technologies such as System Applications and Products in Data Processing (SAP) to increase data accessibility and transparency across departments, which would help steel companies facilitate cross-department collaboration.
In addition, digitalizing operations could help manufacturers better understand their customers, which is crucial in an industry that faces tight competition. Adding a digital layer to customer relationship management would allow steel companies to gain deeper and more holistic insights into their customer database and tailor solutions to meet their customer's needs, which guarantees exceptional customer service and better relations with vendors.
Beyond business objectives, digitalization can and should also be directed toward nurturing and empowering employees.  Software systems such as Darwin Box can help strengthen the relationship with employees and enable employers to better understand their employees. This would help the company develop training programs and compensation packages that cater to their employee's needs.
Building on to sustainable steel
The digitalization journey does not end with the implementation of technology and the onboarding of employees. With external pressures from an increasingly environmentally conscious society, manufacturers now must look for solutions to implement sustainable practices within their manufacturing processes. In that regard, digitalization is also an opportunity to elevate the business to not only be efficient but also sustainable.
Steel manufacturers should consider investing in technologies that would assist in making a sustainable production process. Spearheading the Indonesian steel industry, we now operate on Electric Arc Furnace (EAF) technologies as part of efforts to make the business more environmentally friendly.
The company is also closely monitoring its electricity consumption through the installation of meters and sensors in its machines to obtain real-time data on consumption patterns that would help inform its sustainability plans.  Investments into such technologies may come at a high initial cost but the long-term benefits it would bring to one will be far-reaching. In fact, staying ahead of the curve and digitalizing for sustainability would keep companies in the steel sector at the forefront of their ESG (Environmental, Social, and Governance) reporting and initiatives.
Steel manufacturers must commit to achieving sustainable operations. Considering the industry is one of the most polluting in the world and the extensive environmental damage it could cause, there is a need to monitor operations and ensure it does not impact the environment gravely.
The ability of today's technology can do plenty in making the business more sustainable – from lowering power consumption, to monitoring waste. Leaders must now be changemakers and digitalize operations to achieve sustainable steel which will build a better world for current and future generations to come.
---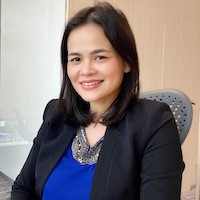 Kandi Priharsi is the Chief Transformation Officer at PT Gunung Raja Paksi Tbk.
TechNode Global INSIDER publishes contributions relevant to entrepreneurship and innovation. You may submit your own original or published contributions subject to editorial discretion.
Digital transformation challenges: Enhancing technical agility