There is no easy road to success. Like many aspiring young entrepreneurs, I was starry-eyed and jumped head-on when given an opportunity to start my own business. I left my cushy job and started my first venture with my friends to provide Business Consultancy services. Needless to say, I was unprepared and ignorant of the stress and instability that comes with entrepreneurship. With minimal experience and little money to fund our efforts, our dreams about succeeding within a few months burst quickly. The business was struggling and in a desperate attempt, we decided to pivot into Digital Transformation solutions with a second startup. Unfortunately, the second startup faced the same fate.
Yet, even after my unsuccessful attempts, this arduous journey was not daunting for me. The startup environment may be brutal and difficult if you lack the fortitude to continuously pursue your goal in the face of setbacks and obstacles. All I had was a mindset to "just do it" and continue to keep trying. As the saying goes: Failure is a stepping stone to success. I took these past challenges as valuable lessons I paid to learn and build Ximple.
An unwavering determination is something that many startup founders have, but the greater challenge was ultimately to be comfortable with instability and change and make difficult decisions to move the business forward. Here are some changes that I had to experience and the decisions I had to make to grow my startup over the last few years.
Changing the business
One of the key things that took consistent exploration and time was to figure out the business proposition in order to carve a space for the business in the market — I had to start exploring and focus on a new business solution to solve market gaps or build a product to offer something different from my competitors.
The idea of Ximple started with a personal experience I encountered with warranty tracking and service maintenance for my own home appliances. During my experience as Head of Regional Logistics in Singpost, I have witnessed different products from every company having its own return policy and process. For consumers like myself, this means different products might have different procedures to go through for warranty exchange or servicing. I thought to myself: why was there no one-stop solution to address these issues and simplify the consumer experience? So, I developed Ximple as a warranty management tool to address this pain point.
This time, I know I could not just jump into another business idea without due diligence in planning and studying the market. When I was developing Ximple, one of the first things I started to work on was understanding the market. I started sharing ideas about the pain point of warranty tracking and maintenance based on my personal experience as a consumer. I did a survey with more than a hundred friends to get a general idea of issues they faced with warranties and the way they handle them. Based on my market research, I began reaching out to companies in the industry via LinkedIn with a simple pitch deck. Through this process, I was able to get my first angel investor for Ximple.
Although the idea of Ximple was a warranty management tool from the start, it has to evolve quickly to cater to changing market needs and behavior. Today, Ximple has evolved to become more than just a warranty management tool, but a one-stop solution and streamlined platform for consumers and businesses that promote a circular economy in the electronics market.
One of the reasons my previous startups failed was a lack of proper planning and market research. One common mistake is assuming there is a demand in the market, and all you have to do is to launch your product and expect a need for your solution. As for my first two ventures, there was no lack of business consultancy and digital transformation solutions out there in the market. I could not find a unique selling proposition to stand out from the already saturated market. As a business owner, it is crucial to be able to face the problem of the business stagnating and admit to yourself that something has to be switched or changed. It could mean closing or pivoting your business even though you have spent hours and months and years on it, to move on to another.
Changing the team
One of the key reasons for previous failures was a lack of diversity in the team with relevant experience to lead the many important functions within the company. In my first two startups, the team was all from the IT profession, so we are strong in the technical field, but not on the sales and business front. This dynamic made me realize that there must be good people in the team with other skill sets such as marketing, presenting, and selling the product in order to push it out to the market.
Diversity in the team will also help the business grow with more perspectives and greater creativity to cultivate innovative ideas. For example in Ximple, older employees have long-term insight and experience to strategize and guide the team, while our younger employees can be more tech-savvy and in tune with the current trends. This allows us to recognize and combine the advantages of different approaches, as well as adapt to different situations.
Other than encouraging us to view things from a different angle, it also helps us in terms of cultural awareness as Ximple expands into another regional market. It is vital to know the local needs, channels, and preferences in order to succeed in foreign markets. When Ximple recently launched in Malaysia, our overseas team accelerated our grasp of the local market knowledge, local networks, and cultural nuances, as well as providing alternate solutions to obstacles.
When your workforce is more representative of your customer base, you gain real customer insight into the local context. Take for instance, when our Malaysia Director of Ximple came on board, I learned from him that different cultures vary widely in negotiation styles when dealing with local partners. Also since our Singapore team has to coordinate closely with the overseas team, we have adapted to working remotely by communicating more often online in order to keep progressions in check. At the same time, this allows us more opportunities to exchange opinions, allowing business ideas to flourish.
Changes to yourself
Constant reflection is always needed to think about what went right or wrong in your business. It could be from talking to others, or just taking time out to think about the business and yourself. Although now I have a strong management team to help run the business, I am still learning new skills as the founder. I, too, have to up my game by constantly upgrading myself in order to learn and know everything from the ground up on the operation of the business.
For instance, I understand that I'm an introvert by nature, and not the strongest when it comes to presenting and pitching. But as a business owner, I know I needed to upskill myself. I signed up for classes to improve my speaking and presentation skills. To understand how to operate a company more efficiently,  I took up an accounting course to understand how to handle finance operations. I may be a business owner and a professional in my field of IT, but at the end of the day, no one is perfect. What's important is identifying your weakness, your willingness to improve on it, and pushing yourself out of your comfort zone to learn as much.
Conclusion
The entrepreneurial journey is not just about the stress you're willing to endure or the long hours you're willing to sacrifice. Do not confuse resilience with stubbornness. Resilience is to withstand setbacks and not give up, while stubbornness is the refusal to accept input and changes which impedes you from learning what you need to know to grow your business in the best possible way. Always stay humble and open to new perspectives or changes.
---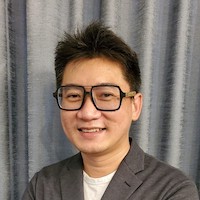 Wong Wai Jeat is the Founder and Chief Executive Officer of Ximple.
TechNode Global INSIDER publishes contributions relevant to entrepreneurship and innovation. You may submit your own original or published contributions subject to editorial discretion.