Many companies are still relying on offline spreadsheets and workflows or drowning in a sea of apps that create more problems than they solve
---
Even before the COVID-19 pandemic, companies throughout the region worked to digitize their operations. Whether through automation software such as Robotic Process Automation (RPA) or via 'off-the-shelf' cloud-based software, firms sought new efficiency savings through technology.
As the pandemic took hold, the need for more efficient ways to manage tasks grew. Many teams began working from home, often in different cities, or even different countries. We saw the normalization of the hybrid workplace with many employees communicating almost exclusively online.
For some organizations, this period highlighted some significant weak points, particularly in their digitization efforts. Firstly, some had made no real effort to digitize, relying on notoriously inefficient spreadsheets for tasks such as data and project management.
Secondly, many organizations have misunderstood the actual goal of digitization, simply investing in 'one-size-fits-all' workflow management software that either did not fit their needs or deployed multiple disparate tools for different tasks.
This resulted in a hodgepodge of solutions, many of which are unable to communicate with each other. We see firms using accounting software that automates accounting tasks, which is incompatible with project management software, which in turn does not speak to HR software, and so on.
With employees required to access and interact with too many apps, many fall back on the tried and tested spreadsheets and e-mail. Employees get confused and frustrated at the app overload, resulting in lower productivity.
Internal IT teams are then called upon to clean up the mess by putting together custom software, costing precious time and resources.
Too many firms cling to the belief that by adopting this myriad of digital tools they have somehow digitized their way into the 21st century when in reality many have arguably become less efficient and competitive as a result.
At its most basic level, digitization is meant to remove or automate rules-based, manual tasks, leaving the user with more time to concentrate on creative, value-added work. It is meant to make employees' and teams' lives easier — to encourage better communication and teamwork, leading to higher efficiency, lower costs, and better outcomes.
Thanks to improvements in technology, we are now seeing the advent of no-code platforms that allow organizations to create their own customizable digital workplaces, enabling them to organize data, workflows, conversations, and automations through custom apps housed in a centralized location for a more streamlined work experience.
For instance, Cybozu's cloud-based platform, Kintone, allows citizen developers to build and maintain their own workflow management assets. Teams can easily create their own software tailored to their specific industry – whether they work in shipping, healthcare, manufacturing, or any other sector.
Some of the most noteworthy benefits of adopting no-code/low-code solutions include:
The employee knows best
There simply isn't one workflow product that can meet all these different needs and requirements, and for good reason: No tech organization will understand the needs of their customers like their customers. Top-down, one-size-fits-all apps may work for some organizations, but they are almost guaranteed to fall short for others. That is why allowing the employees who are on the 'front lines' to create their own solutions will lead to better software that is more suited to their needs. This bottom-up approach will also lead to more sustainable, resilient solutions that will stand the test of time.
More relevant software, improved productivity
When employees get to automate the aspects of their job that are time-consuming and tiresome, they are better able to concentrate on purposeful, engaging value-added work. Having all the resources they need neatly organized on a single platform, rather than multiple apps, also saves time, reduces complexity, and boosts productivity.
Less confusion and fewer errors
Workflow management systems automate repetitive, rules-based tasks and minimize the need for human input. This in turn reduces human errors, with manual intervention only needed for rare exceptions. Furthermore, as organizations evolve and change, so too can the platform. Teams can easily adjust the capabilities of their software to keep up with the requirements of their job.
Technology has improved our lives immeasurably over the past few years. Many users will remember how not too long ago, in order to build something as simple as a website you would need a team of developers and designers to put it together at a significant cost. Today, anyone can create a high-quality website quickly and cheaply through no/low code online platforms. The same revolution is now happening in the workflow management space. No-code/low-code tools are democratizing access to functional, intuitive workflow management platforms that are fully tailored to the exact needs of the user.
---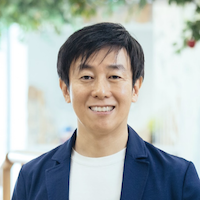 Yoshihisa Aono is the Chief Executive Officer of Cybozu. Yoshihisa Aono co-founded the company in August 1997 after working for several years at Matsushita Denkou (currently Panasonic). In April 2005 he was appointed CEO and quickly began to spearhead the company's workstyle reform. Then in 2011, he led Cybozu through its transition toward its flagship cloud-based product, Kintone. Aono is the author of several books on teamwork and happiness at work.
TechNode Global INSIDER publishes contributions relevant to entrepreneurship and innovation. You may submit your own original or published contributions subject to editorial
Now on its third year, the ORIGIN Innovation Awards draws inspiration from the United Nations Sustainable Development Goals (SDGs) and seeks to recognize and celebrate exemplary entrepreneurs, businesses, investors, and innovation ecosystem drivers that embody the spirit of outstanding innovation and are actively promulgating sustainability in their business practices.
Digital transformation will be the next theme of our new era [BEYOND Virtual Opening]