Editor's note: Now on its third year, the ORIGIN Innovation Awards draws inspiration from the United Nations Sustainable Development Goals (SDGs) and seeks to recognize and celebrate exemplary entrepreneurs, businesses, investors, and innovation ecosystem drivers that embody the spirit of outstanding innovation and are actively promulgating sustainability in their business practices.
---
Connectivity and digitalization enable us to collaborate, innovate, and make our industries more productive and efficient. This article will consider how connectivity, specifically the advanced network architectures of 5G, can contribute positively to a more sustainable and secure future for our cities. 
Technology plays a pivotal role in ensuring the inhabitants of our cities have a secure, liveable, and sustainable future.
As we enter the Fourth Industrial Revolution (4IR), connectivity, 5G, and other new digital technologies will enable large-scale digital transformation, driving greater productivity and efficiency.
However, it's not just about efficiency. Digitalization and climate action must go hand in hand. We must ensure that this transformation improves productivity and its citizens' way of life while reducing the impact on the environment and providing a sustainable future.
As a result, cities will need to transform in lockstep to meet these needs – be it in the context of infrastructure or services.
Advanced networks – a technological foundation for sustainable cities
The pervasiveness of technology – devices, connectivity, platforms, or application layers – is now a common denominator across nearly all aspects of our life. As cities embark on the pathway to decarbonize, they must harness 4IR technology enablers that can operate in tandem with today's more digitized ecosystem – including cloud computing, ethical use of artificial intelligence (AI), blockchain, robotics, the Internet of Things (IoT), electric vehicles, digital or vertical twins, and energy storage, just to name a few.
There really is no green without digital, and these technologies will play a pivotal role in addressing the long-term environmental challenges cities face. However, the game-changing element is 5G. In addition to having the speed, security, and reliability required to scale the development and use of green innovations, 5G is a natively greener technology. With more data bits per kilowatt of energy than any previous technology, 5G is 90 percent more energy efficient per traffic unit than legacy networks.
When combined with other technologies and more thoughtful planning, 5G has the potential to deliver new, unique types of services and applications that can help transform Asia's cities through faster, better, and more accurate data.
For example, in the case of energy resource optimization, 5G enables low-latency edge computing technology to help the energy sector reliably meet energy demand by using a diverse set of renewable sources, the supply from which is inherently more variable. This enables smart grids to be deployed, ensuring secure, smart, and resilient supply to meet energy demand sustainably.
Managing energy demands
Energy consumption, and in particular managing energy demands, is among the top priorities for many Asian cities to achieve their sustainability goals. A systematic energy management strategy supported by digital technologies can help Asian cities overcome this challenge.
The combination of 5G's low latency, which provides real-time connectivity and massive amounts of data with sensors and analytics, can help match energy demand with the variable supply.
While on the supply side, a secure, resilient, and smart-grid powered by mission-critical connectivity can help manage clean energy transitions.
Various connected behind-the-meter devices must work in sync to make this happen on the demand side. These connected devices can gather and analyze real-time data, like weather (temperature, humidity, rainfall, etc.), calendar data (season, hour, public holiday, etc.), and demand data (historical usage) to build predictive models that can be tested and applied to predict the electric power demand for the future.
Examples of behind-the-meter devices for residences are solar systems, battery storage systems, and even electric vehicles, which could be thought of as batteries-on-wheels.
On the supply side, for mobile telecom operators, the battery storage systems as part of radio towers could also be monetized to provide energy to the grid at peak periods, without impacting the needs of the radio tower.
Disaster management and security
Beyond managing energy output, technology also plays a crucial role in disaster risk management for countries prone to natural disasters. The world's climate is changing, and Asian countries are especially vulnerable to rising sea levels, heat waves, drought, and more intense bouts of rain.
Having robust early warning systems and broadcast messages or drones that help first responders in public safety agencies alert the public and manage evacuations more effectively is also a necessity. Here, robust networks – and the digital technologies that depend on them – will improve the effectiveness of first responders in making faster and more informed decisions. It also helps to pre-empt crises in disaster-prone cities, especially in preventing floods, as stormwater drainage systems can be monitored and automated more efficiently to proactively address threats and mobilize required resources more quickly.
5G will connect billions of devices to the network over the coming years. Many of these devices will be low-power sensors, wearables, and small devices used in industry. 5G can potentially increase wireless capacity by 1000 times and connect billions of people & trillions of Internet of Things (IoT) devices with zero perceived downtime.
Availability, confidentiality, and integrity of all users, management, and control functions will make securing the network more complex. This complexity leads to a large attack surface. Moreover, the vast number of connected devices also means that it may expose the network to massive attacks.
Given these challenges, cities wishing to improve the cybersecurity of their disaster management systems may need to go beyond traditional ways to secure a network. Relying on communication service providers to secure the network alone is not enough. They must choose secure network equipment and implement additional solutions to enhance the network's security.
Digital lives are more sustainable
The digital technology revolution helps reduce the environmental impact of modern life – allowing us to live wealthier, happier, and more sustainably. While there were claims that 5G will triple power consumption and use more power than previous generations, the opposite is true – 5G is designed to be 100 times more efficient than previous radio generations. This means that 5G can decouple the correlation between network traffic growth and greenhouse gas emissions.
At Nokia – we believe digitalization and connectivity solutions are critical to resolving the environmental problem that the world is facing. We have designed solutions that match our ambitions in this regard. Our FP5 silicon cuts power consumption by 75 percent compared to previous generations. Innovations in our data centre portfolio have also reduced power consumption by up to 66 percent versus previous generations.
As the world becomes increasingly connected and the role of networks in solving global challenges grows, energy-efficient solutions and circularity will be critical to decouple traffic growth from energy consumption.
We strongly believe that enhanced connectivity and new advanced digital solutions underpin everyday life, creating more energy efficient, cleaner, less polluted cities, and communities, helping to manage and reduce waste. We call for accelerated digitalization and enhanced connectivity, greater multi-party, multi-discipline collaboration, and the establishment of sustainable platforms that encourage innovation.
---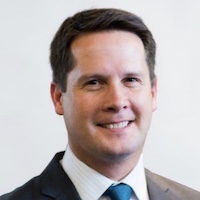 John Harrington is the Head of Asia Pacific & Japan at Nokia, where he manages and oversees Nokia's Customer Experience organization, business, and operations for the region.
TechNode Global INSIDER publishes contributions relevant to entrepreneurship and innovation. You may submit your own original or published contributions subject to editorial discretion.