Alibaba Cloud has partnered with TechNode Global and software firm AppMan to host a panel discussion on Tuesday (July 22). The title of the discussion is "Reconnect: How to Engage Employees in Hybrid Workplace".
The panelists for the panel discussion are listed below:
Dr. Patcharinee Tientrakool, Vice President, Digital Business Department, National Telecom
K. Kanisara Kanjanawong, Senior Expert, depa
K. Sorakrit Phruthanontachai, Senior Vice President, Information Technology, Bangkok Bank
K. Amarit Franssen, Co-Founder, AppMan
Chawisa Chen, Co-Founder and CEO, Wendays (Moderator)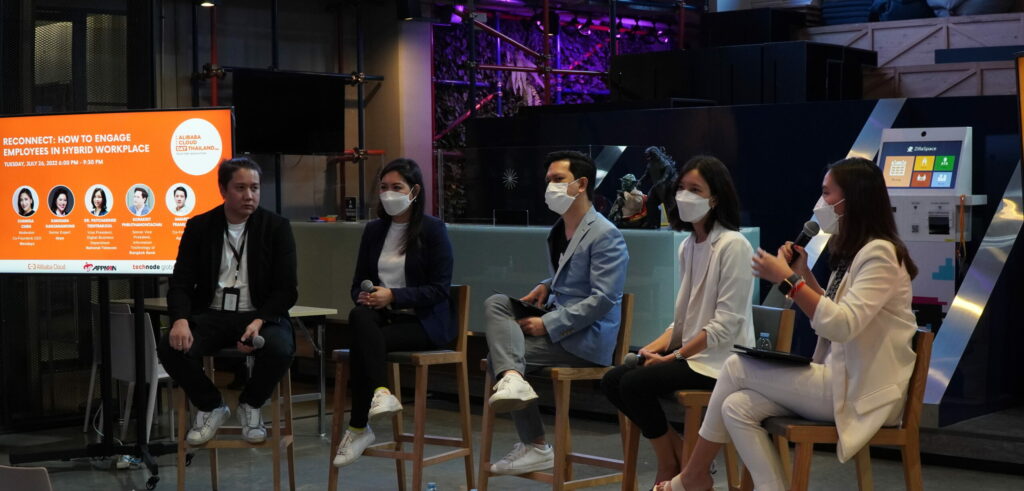 The panelists discussed the challenges and opportunities workers faced during the "work from home" period, the concerns employers have during those times and how can technology help companies to communicate and engage their employees better in a hybrid workplace. The pros and cons of a hybrid arrangements were also some of the issues discussed.
Dr. Patcharinee shared that it was a big challenge for the organization she works for, National Telecom, during the pandemic as all the staff have to work from home.
"As a state enterprise, we have to comply with government policies. There are a lot of processes and paperwork. We are big organization so process change or transformation is always a big challenge for us," she said. "We faced lots of challenges but it turns out that we discovered opportunities along the way."
She said the company changed the workflow processes in a short period of time, and it faced many challenges in implementing these changes across the organization with a workforce of about 10,000 people.
For example, her company moved to electronic signatures and documents were put in the electronic document management system.
"It turned out to be our opportunity [for digital transformation] as well. Now that we're 100 percent on-site, we still have a mixture of the traditional way [and the new way]," she said. "For some critical documents like contracts or procurement, or financial-related stuff, we still rely on papers. We still print them out and then sign on paper. But for some other 'non critical' ones, we don't have to print it out anymore. We can save papers more and we can accelerate the approval process," she added.
As a tech company, AppMan's Amarit does not see a problem in the day-to-day processes.
"What I see is a problem is when there's like a new person joining the company [where] you don't have that connection and relationship to guide them to be the right direction," he shared.
Working from home at times also breaks the momentum at work, where the staff who face a problem may not be able to address the issue fast, which in turn affects productivity, he said.
Meanwhile, according to Bangkok Bank's Sorakrit, the main issues employers have in a hybrid or 'work from home' workplace would be the productivity and performance of the employees.
Kanisara, on the other hand, thinks the main concern of working from home is engagement. Some of the staff may not have a sense of belongings towards the company and the team. It is not easy to establish good relationships between people. "They don't feel like they are part of the company," she said.
Dr. Patcharinee also shared her experience using tools developed by Alibaba, DingTalk at work.
During the 'work from home' period, she said her team realized that they need some tools for their collaboration at work.
"We cannot use the normal chatting app like Line," she said. She said the app helped to make it convenient to communicate among team members, and track her team's to-do list and tasks.
"It is also easier to provide comments or suggests ideas, visible to everyone, easier to see when or why it gets stuck, better organized," she added.
It is also easier to share and edit files together, easier for team to work together and contribute their parts on the same file, ensure that all team members have the latest version of the file, Dr. Patcharinee added.
"We're still using it now, although we are 100 percent back in office. We are exploring to use more features from the app to be more organized and productive," she added.
Dr. Patcharinee also discussed about the pros and cons of hybrid arrangements which include more flexibility, more work-life balance, and less time to commute.
Staff would have more energy during working hours and more time to spend with family and friends after work.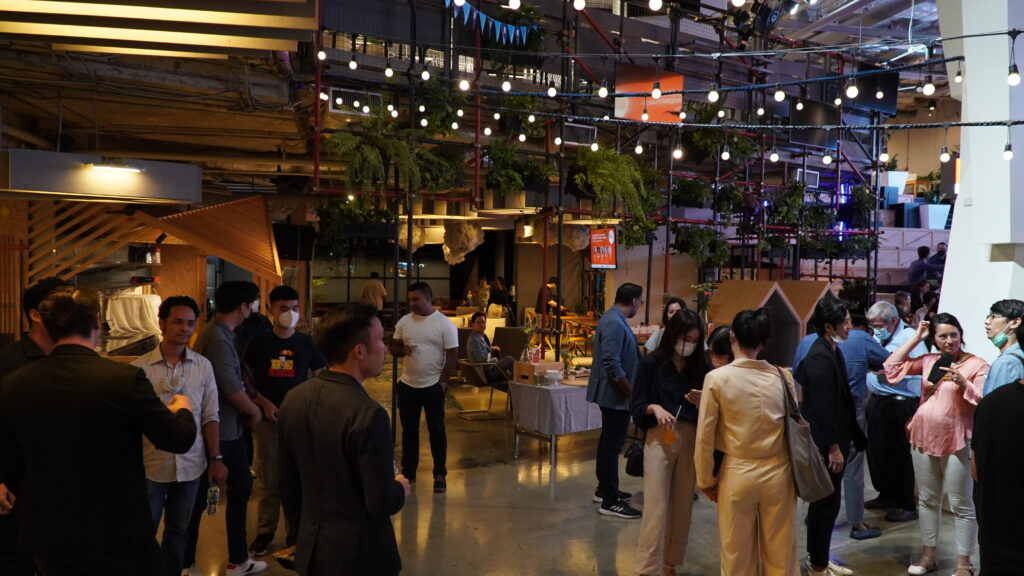 [In-person event] Reconnect: How to engage employees in hybrid workplace