Founded in 2018, Sooho.io is a leading DeFi infrastructure service provider trusted by Fortune 500s including Samsung SDS, LG CNS, and more. Headquartered in South Korea, the company aims to become the SWIFT for Web3.0 and connect the Korean DeFi ecosystem with the rest of the world. The company specializes in developing DeFi products and smart contract auditing, offering one-stop customizable solutions to financial institutions.
In this TechNode Global Q&A with Jisu Park, the Founder and CEO of Sooho.io, we learn insights about the DeFi ecosystem and how it is innovating. Jisu Park, a Ph.D. candidate at Korea University, is an expert in software vulnerability detection, smart contract audits, and full-stack development.
Park started his career as a full-stack developer at Dunamu (Kakao) – the operator of Korea's leading exchange, Upbit. He later recognized that the Korean infrastructure for developing secure protocols and DeFi was significantly lacking. To address this unmet opportunity, he founded Sooho.io to set a new standard for blockchain security and compliance and to co-develop compliant DeFi products for Korea's conglomerates and global clients.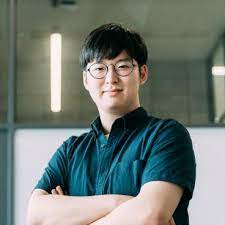 What are the three key challenges in the DeFi space for both users and platforms/developers?
It is difficult to make a sustainable DeFi protocol. As we have witnessed with Anchor and Celsius, it is essential to maintain a high rate of APY for a platform or protocol to succeed. Although that too can become difficult when the Total Value Locked (TVL) increases. Furthermore, global regulation of DeFi remains unclear, which fails to protect market stakeholders amid rising hacks and insecurity within this space, leaving investors and markets vulnerable to market manipulation.
Regulators' main concerns are money laundering and the illegal transfer of crypto assets. Voice phishing is currently quite a serious concern in South Korea. It is thought that many scammers are using crypto assets to transfer the money gained from these scams. This may correspond to the fact that there are regulations regarding travel rules.
What role does DeFi auditing play? What is the impact of Sooho's capabilities on the viability of DeFi solutions and the DeFi industry?
We could say that a lot of big companies in South Korea want to launch into DeFi, but security and compliance-related issues pose challenges. Sooho.io is partnering with and leading these companies into the DeFi space by empowering new users to get more involved (even those without any prior crypto experience). We're connecting South Korea's localized DeFi ecosystem to the rest of the world with our cross-chain bridge on The Balance.
Sooho.io's auditing product. ODIN significantly cuts down the time it takes to fully audit a smart contract, through an automated algorithm discovering vulnerabilities and human errors that would otherwise subject a protocol to unlawful hacking incidents. Meanwhile, another of our products, Kleva, is our leveraged yield farming DeFi product with $500 million in TVL, for which we have used our ODIN auditing tool.
The Balance (a re-branded name for Luniverse mainnet), is an easy, secure, and ESG-friendly multi-layer consortium mainnet that supports multi-chain bridges for tokens and NFTs. Sooho.io is designing and engineering the bridge layer and DEX of The Balance.
Can you share your criteria for getting into partnerships with other DeFi solutions?
We're excited about Sooho.io's long-term relationships with South Korea's industry leaders in the crypto ecosystem, as the go-to smart contract auditing service trusted by Fortune 500s. We are uniquely positioned not only to bring the fragmented South Korean crypto industry together but also to provide a vital bridge to the rest of the world.
The DeFi community in South Korea is brimming with potential partners and lenders that want to work together to maximize efficiency in this arena, and we're interested in being a major facilitator in that. In turn, our partnering with other DeFi solutions brings with it the potential to accelerate wider blockchain adoption in mainstream companies, and for their end customers.
What were the key challenges when sourcing for investors and funding?
The bear market has been challenging for everyone, especially for crypto startups. Given the speed at which the industry is evolving, risk assessments can be very daunting for those who are unfamiliar.
We've seen big crypto hedge funds such as Three Arrows Capital (3AC) file for bankruptcy, which naturally raises concerns among investors. Regardless, the sector remains attractive and holds promising growth potential. Sooho.io is anticipating new funding in the coming months. DeFi's promise to create more open and fair financial markets remains intact. The growing interest in the sector will inevitably lead to better guidance from regulators, which will attract more investors' money into this space. The resulting DeFi market growth will in turn allow us to expand our existing products to accommodate that growth. The fundamental advantage of our technology is making DeFi more accessible to risk-averse market participants, particularly public companies and regulated institutions.
Can you share your thoughts on the current landscape for crypto/web3/DeFi, and blockchain in general?
Due to the volatility of the market, trading volume will likely decrease in the near future. Yet, the South Korean public is still deeply financially invested in the crypto space. Yet the DeFi market in South Korea is relatively primitive, with a global market share of less than 1 percent. More government oversight might be an effective avenue to encourage crypto startups here to take compliance and risk management more seriously.
Because Terra/Luna's incident caused such a big controversy, the government's creation of an investigation team may have negative effects in the short term. But in the long run, this won't drive reduced trading volumes from South Korea. The future of South Korea-based crypto projects still looks bright.
What advice would you give to entrepreneurs and developers trying to break into the DeFi space?
The DeFi space still offers enough flexibility and space for newcomers. Anyone with the appropriate programming skills can set up a decentralized application and start issuing financial instruments with blockchain technology. It's not a matter of whether you can break into the DeFi space, but how safely you do it. Security is our number one priority.
As we have seen this past year, the rise in cryptocurrency heists was always an inevitability. Even if a product is secure, if it is on a distributed ledger subject to an unsustainable algorithm, the integrity of the data stored is still bound to be compromised. Perhaps the collapse of Anchor and the subsequent crash of Celsius Network only serve to emphasize this point. Sound products undergo thorough DeFi modeling. DeFi requires sustainability and proactive security measures on all fronts. That's why protocol auditing is at the forefront of our services.
Sooho.io partners with Lambda256 to unify South Korea's crypto infrastructure