The COVID 19 pandemic took the world by storm.
Across the world, healthcare, social, and welfare structures were quickly overloaded and ground to a halt in weeks. To curb the spread, businesses governments have had to enforce lockdown policies to varying degrees and have demanded that only essential businesses stay open— at least at the start.
While we continue to debate how to effectively return back to normal, we must take stock of how the pandemic has affected the procurement scene and indirectly the operations of businesses as a whole.
In a bid to curb the spread of the novel coronavirus, governments put restraints on all but essential businesses. As a result, those businesses that stayed open had their supply chains thrown into disarray as their suppliers shut down or operated skeletally. With fewer suppliers, prices quickly shot up, and organizations had to squeeze budgets tighter to accommodate expensive supplies.
Essentially, the pandemic accelerated the need for cloud procurement solutions that enable collaboration among stakeholders and help businesses find value for the best price.
A survey of supply chain leaders by Mckinsey revealed that:
85 percent struggled with insufficient digital technology in their supply chain,
73 percent faced issues in their supplier footprint that required changes in the future; and,
48 percent experienced delays in planning decisions because of remote working,
All that points to the need for digitizing procurement to cut costs and build a more agile procurement function within organizations. Here are four key ways the pandemic accelerated the role of procurement and, indirectly, digital procurement.
The pandemic exposed vulnerabilities in businesses' supply chains
Prior to the pandemic, procurement was a supporting function and didn't receive as much attention as other departments did.
All that changed in just under two years. Within weeks, businesses realized they had fewer suppliers to buy from and worse, those supplies cost more now.
Even as business pipelines shrank, companies had to balance shrinking revenue projections with their growing costs, thanks to supply chains getting distorted by the lockdowns enforced by governments.
Now, procurement is coming to take place at the C-suite table since it's clear as daylight how important of a role it serves in startups and growing enterprises alike.
The pandemic created supply shortages that resulted in cost overruns
As businesses were forced to shut and lay off employees, those still open across the world realized they now had fewer suppliers to sustain their supply chain. And those suppliers had such a backlog of customers that costs naturally began to rise.
According to consulting giant Mckinsey, 73 percent of executives said they recorded issues in their supply base, issues which no doubt snowballed across industries and nations, given how interconnected our world is, thanks to globalization.
As costs rose for businesses, their products had to rise to match, and across the world, inflation became the new normal. The kicker: companies had to eat a lot of those costs, reshape their procurement budgets, and compete for the few suppliers available.
Emphasized the need for long-term supplier relationships
With the number of suppliers shrinking, many organizations realized their long-time one-off approach to procurement wasn't going to work for longer. Or, put another way, vendors would give priority and even better deals to their long-term customers as a means to strengthen their partnership through the pandemic and beyond.
Finally, vendor relationship management isn't just another edge case but a key strategy to securing your supply chain, building win-win relationships, and weathering supply chain disruptions.
Brought the Role of the Cpo Into the Limelight as a Key Operational Stakeholder
As new challenges within the supply chain arise, one figure has been working hard trying to fix them: the chief procurement officer. The chief procurement officer leads procurement efforts, including sourcing for vendors, reviewing products, managing contracts, and signing off on orders. As the procurement manager, CPOs are now responsible for the critical role of ensuring business continuity by maintaining a steady stream of supplies at reasonable prices.
3 things that fast-tracked procurement automation during the pandemic
A 2020 McKinsey survey found that 81 percent of procurement leaders agree that organizations need to reimagine their procurement capabilities on five principles, not least the need to accelerate the adoption of digital procurement solutions and analytics.
The aim? To build resilience for future challenges. The pandemic took the world by surprise. But for years, intelligent business leaders have envisioned scenarios similar to those we experienced in the past two years, planning to build resilient supply chains that should hold up under stress.
The solution? Give procurement automation a prominent place. Digital procurement can help organizations of all sizes acquire supplies faster, get lower rates from countless suppliers, and build more agile procurement operations that can withstand disruptions.
Goals for procurement leaders to drive operational efficiencies
Procurement leaders are no longer support staff who are tasked with making sure the rest of an organization gets the supplies they need to do the actual work. Now, their role has taken on a new life: they do the real work that ensures the issues they've faced in their supply chains are mitigated.
And it goes further than being only reactive. Now, procurement leaders are tasked with being more proactive in building a more resilient supply chain that can withstand the shocks that the pandemic has exposed. The onset of the pandemic has exposed problems in the traditional procurement model & has increased the need for procurement leaders to be involved in building efficient sourcing and procurement operations that support the entire organization's big picture goals.
The only way to engineer that level of change quickly and efficiently enough is by leveraging procurement automation. Using digital procurement tools, supply chain leaders can vet numerous suppliers quickly, find products that offer the best value for money, secure contracts faster, and manage supplier relationships all in one place.
Likewise, procurement automation makes it easy to track the ROI of an organization's procurement function so a CPO can demonstrate with figures how much their tactics have been able to save time and money for the entire organization.
Need for better supplier relationship management
As companies grow, everything gets bigger. Employees, customers, data points to keep tabs on, and vendors that supply a growing number of staples required to produce an organization's products and services.
Supplier relationship management itself is a quality and quantity management challenge. First, as companies expand their footprint, there are more and more suppliers to keep tabs on, manage their performance, and build relationships with.
Similarly, there's the need to create initiatives that integrate your growing number of suppliers into your business, cultivate their trust, and reward them for supporting your business goals.
Procurement automation simplifies engaging vendors across the supplier lifecycle. It makes it easier to engage suppliers at sales and build meaningful connections you can fall back on when the going gets tough.
A new focus on delivering value to aid business continuity
The pandemic surfaced challenges many organizations' procurement departments weren't built to manage, and as a result, procurement operations are changing from just buying supplies and cutting costs to supporting business continuity.
Procurement has gone from reactive to proactive: find out what could disrupt our supply chain and design systems to mitigate its impact before it ever happens. That includes expanding your sourcing scope, growing your network of vendors, and building procurement policies that are designed to create a resilient organization.
Procurement automation will be an indispensable part of this shift towards business agility and continuity.
Endnote
The winds of change are here: as procurement undergoes a transformation, automation will determine how well you'll do.
By leveraging purchasing software, you can move your organization's procurement function from a reactive to a proactive strategy that'll help you cut costs, secure long-term supplier relationships, and support your business operations with a resilient supply chain.
---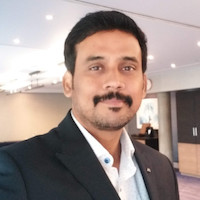 Prasanna Rajendran is the Vice President at Kissflow, where he heads the business operations of Kissflow Procurement Cloud, a flexible procurement software for procurement teams to streamline all their purchasing processes in a single place. He has over 20 years of experience in technology and has helped Fortune 500 companies with custom solutions in the sourcing and procurement space. Prasanna has built the procurement cloud team at Kissflow from the ground up and was instrumental in architecting the solution, setting up processes, systems, and KPIs for the product, marketing, sales, and customer success teams. His deep domain expertise in procurement and technology helps him in the journey of delivering value for procurement teams.
TechNode Global INSIDER publishes contributions relevant to entrepreneurship and innovation. You may submit your own original or published contributions subject to editorial discretion.
Now on its third year, the ORIGIN Innovation Awards draws inspiration from the United Nations Sustainable Development Goals (SDGs) and seeks to recognize and celebrate exemplary entrepreneurs, businesses, investors, and innovation ecosystem drivers that embody the spirit of outstanding innovation and are actively promulgating sustainability in their business practices. Nominations are now ongoing.
Top 5 ways to enable effective supplier management for mid-size organizations