Singapore-based fashion e-commerce firm Zilingo's ousted chief executive officer Ankiti Bose announced that she has stepped down from her post as director.
Bose said that the board of Zilingo has failed to show her investigation reports on the company or her alleged misconduct, and why these or how these were used to terminate her position as CEO, even though she was a director and large shareholder of Zilingo.
"Given the current circumstances, and due to the opacity of information to me as a board member and a shareholder, I have resigned forthwith from all directorships I hold with Zilingo's holding company and any of its subsidiaries," she wrote in the post on her Instagram on Thursday.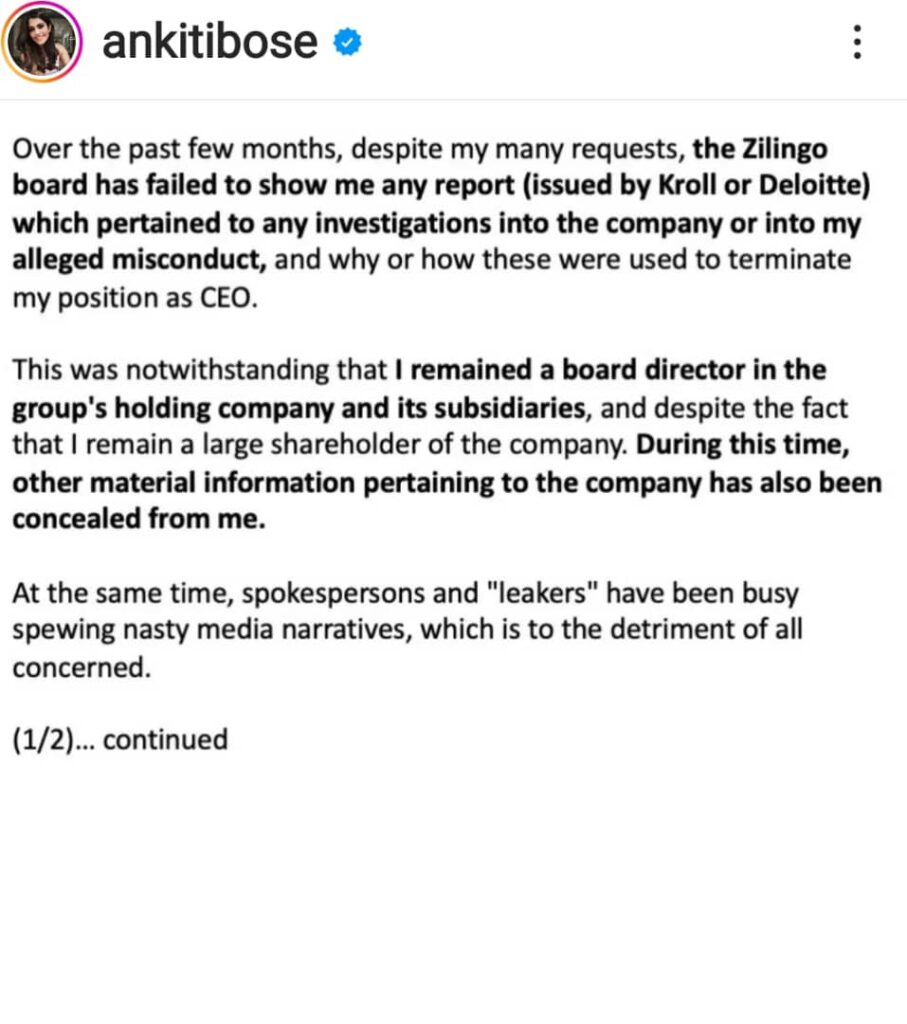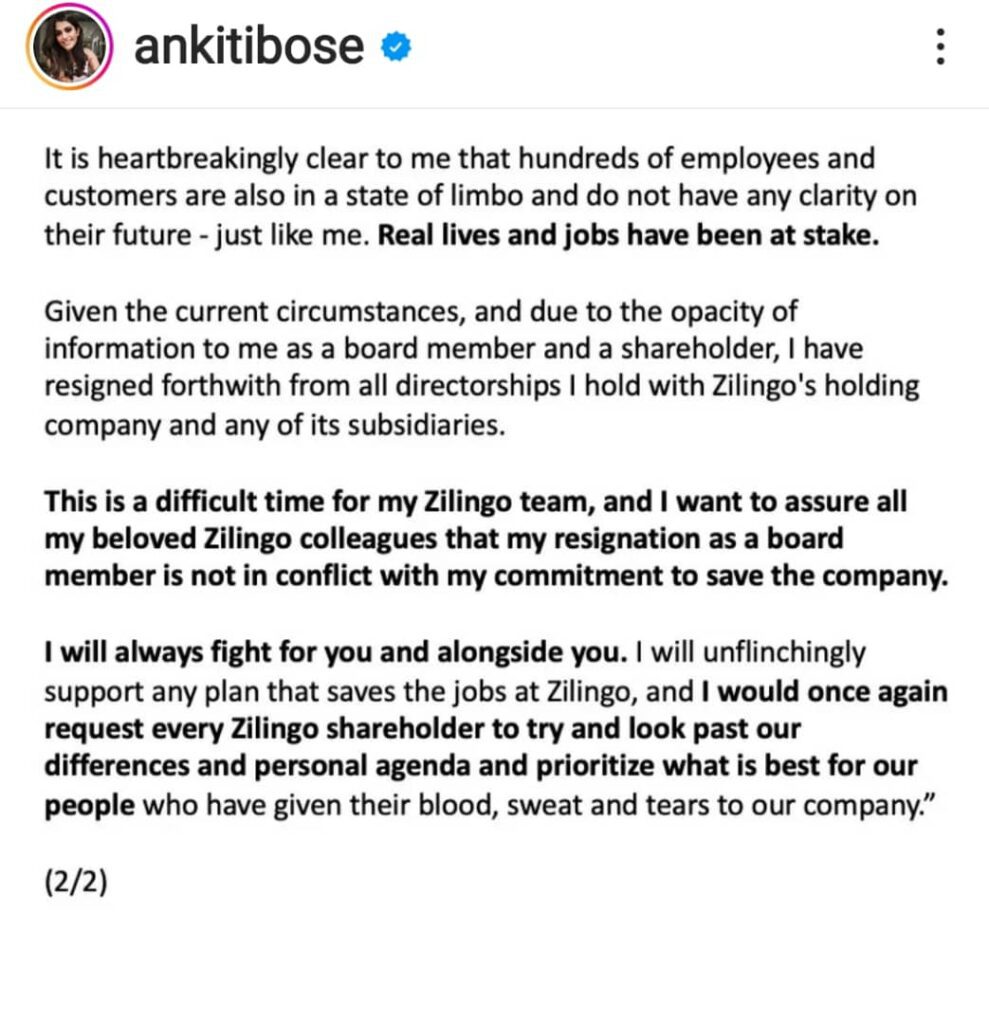 Her resignation also comes as Zilingo's board of directors consider options for the embattled startup including liquidation and a management buyout, Bloomberg reported. On Jun 20, the board members met to hear the alternatives, including a presentation from its financial adviser Deloitte LLP to sell off the company's assets, Bloomberg earlier reported. Co-founder and director Dhruv Kapoor made the pitch for a buyout, a surprise, last-minute development the previous day, according to the report.
Bose, who co-founded the company with Kapoor, endorsed his preliminary proposal minutes after it was sent out to existing shareholders. In her email, as seen by Bloomberg, Bose reportedly urged investors to see beyond their "personal differences" and support the initiative.
Founded in 2015, Zilingo is a B2B technology platform that powers the global apparel supply chain with innovative solutions for production, sourcing and trade, according to its website. The firm's investors include Singapore state investor Temasek Holdings and venture capital firm Sequoia Capital India.
In April, Zilingo is said to have suspended its Bose after its plan to raise fresh funding led to questions related to the firm's accounting, Bloomberg reported then, quoting people familiar with the matter.
Zilingo had been trying to raise $150 million to $200 million with help from Goldman Sachs Group Inc when investors began to question its finances as part of the due diligence process, the people reportedly said. The talks, which could have boosted Zilingo's valuation to more than $1 billion, stalled, they added.
The startup's investors have started an investigation into the financial practices, the people added. Zilingo's auditor has raised questions about its accounting. According to the report, the concerns center on the way that Zilingo accounted for transactions and revenue across a platform spanning thousands of small merchants. Regulators also said had not filed annual financial statements since 2019.
Bose, on the other hand, has disputed allegations of wrongdoing and contends her suspension was due in part to her complaints about harassment, Bloomberg reported. She has hired an attorney to represent her, Abraham Vergis of Providence Law Asia, and has called the investigation a "witch hunt", according to correspondence reviewed by Bloomberg.
Temasek-backed Zilingo is said to suspend CEO amid probe – report